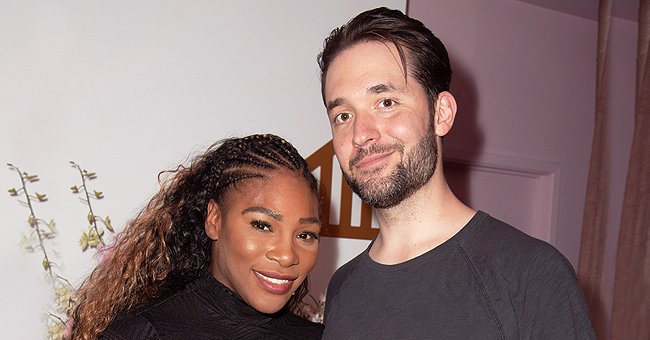 Getty Images
Serena Williams' Daughter Olympia Melts Hearts Making Art Project in a Heart-Printed Jumpsuit
Serena Williams' daughter, Olympia, melted hearts in a recent video posted by her dad, Alexis Ohanian. The toddler was a joy to watch as she worked on a new art project with her dad.
Tennis champion Serena Williams and her husband, Alexis Ohanian's adorable daughter, Olympia Ohanian, keeps the couple occupied with finding new ways to teach her about the world.
In a recent video that Ohanian posted on his Instagram page, Olympia showed her creative side while doing a cool art project with her father's assistance and direction.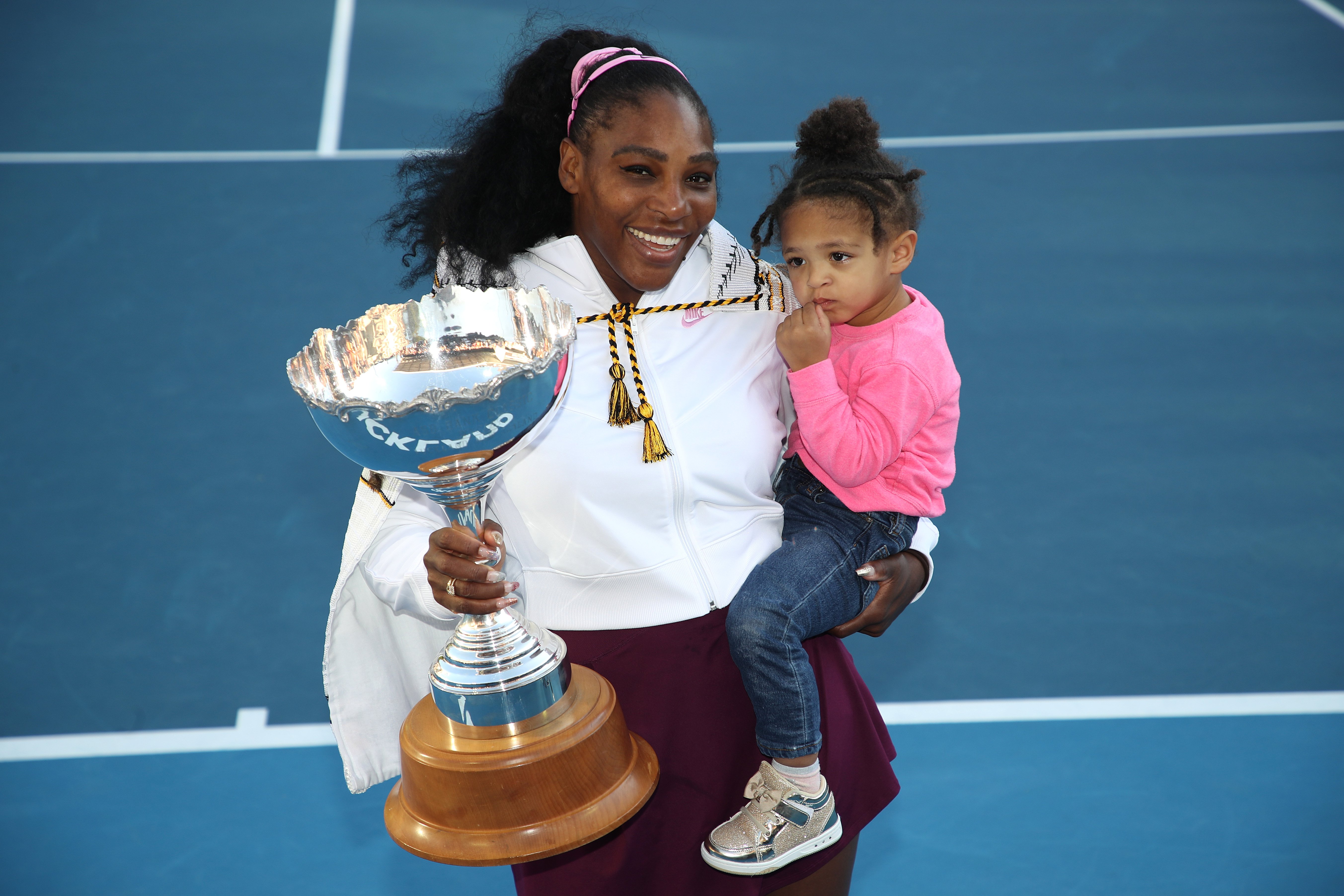 Serena Williams holds Alexis Olympia with the trophy at the 2020 Women's ASB Classic at ASB Tennis Centre on January 12, 2020 in Auckland, New Zealand.| Source: Getty Images
The video featured Ohanian describing the "Koala Crate," a new product from Kiwi Co. which delivers monthly projects for kids. Olympia was featured excitedly opening the box with her dad.
The cute toddler, channeling her mom's style, was dressed in a pretty jumpsuit with heart prints and a puffy headband over her hair, styled in a high bun and braided fringe.
As the video progressed, fans were treated to the three-year-old's interaction with her dad as she named different animals and colors and created her educational rainbow project.
[Ohanian] changed his daughter's diapers during the six weeks when Williams was recovering from her surgery after childbirth.
During the video, Olympia put her Indigo patch upside down, to which the Reddit co-founder helped her along until the rainbow cushion project was finished.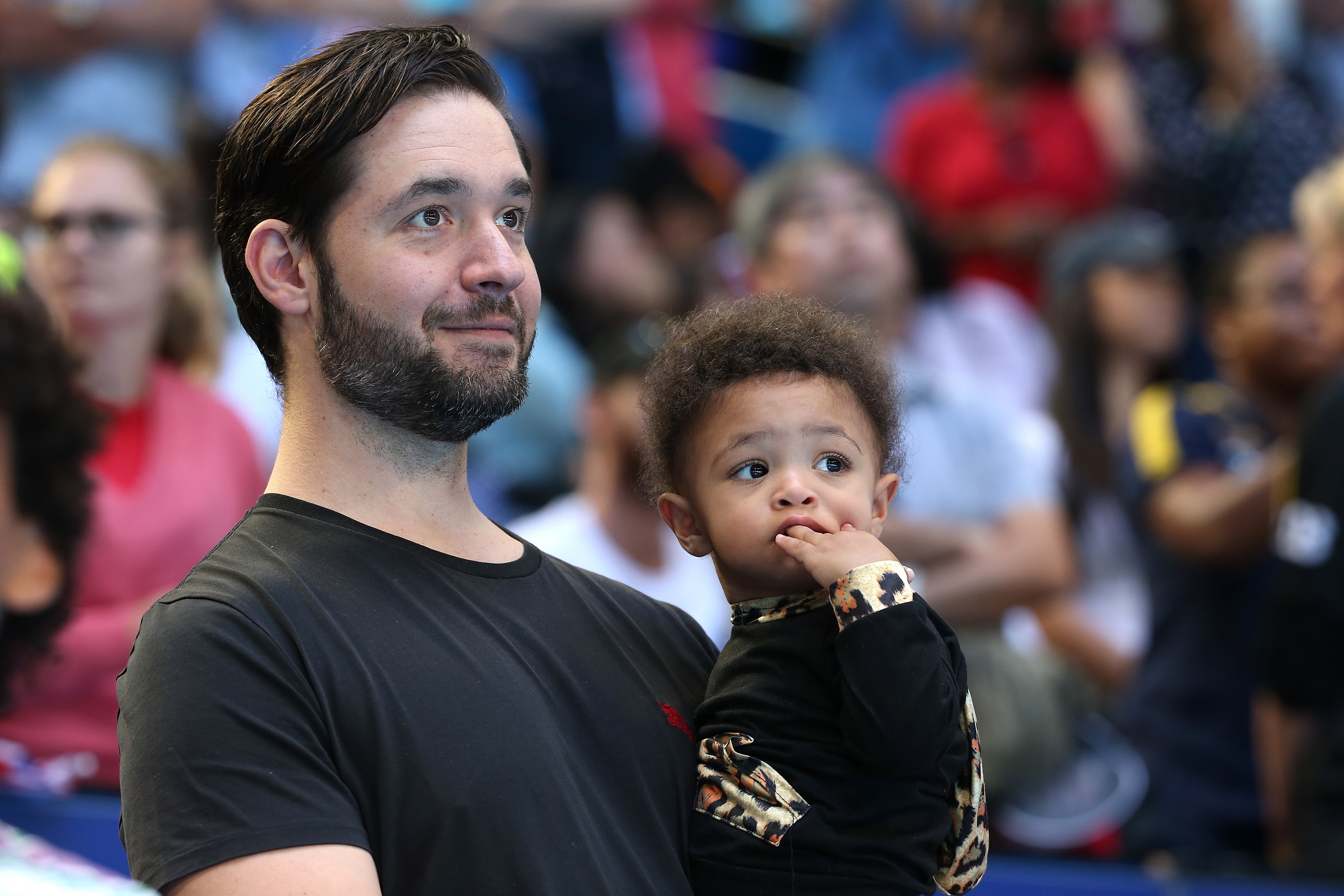 Alexis Ohanian holds Olympia Ohanian Jr. at the 2019 Hopman Cup at RAC Arena on January 03, 2019 in Perth, Australia. | Source: Getty Images
Along with the descriptive voice-over of the product, Ohanian also captioned the post with details on the product, adding that the crates would make perfect holiday gifts. He wrote:
"As a parent I love watching [Olympia] learn through building and creating."
Fans applauded the doting dad's patience with his cute daughter. One fan wrote, "Twinning. Putting those developmental skills to work. Smart kid [and] awesome Dad taking time to nurture his kids."
Since Olympia was born, Ohanian was a devoted dad and changed his daughter's diapers during the six weeks when Williams recovered from her surgery after childbirth.
The entrepreneur, who took 16 weeks of paid paternity leave, has since become an advocate for family leave, believing that men in business also deserve it. He told The Guardian:
"A man can be just as career-driven, just as passionate, just as effective whether or not he takes time off to be with his family when welcoming a new child."
Ohanian's dedication to his daughter extends to her future as well. He told CNN that he wouldn't mind whether his daughter pursued a career in the tech field or the tennis courts like her mom.
The University of Virginia alum also said that he felt it was his duty to support women and people of color, especially when dealing with racism and prejudice in the sports fields.
Please fill in your e-mail so we can share with you our top stories!