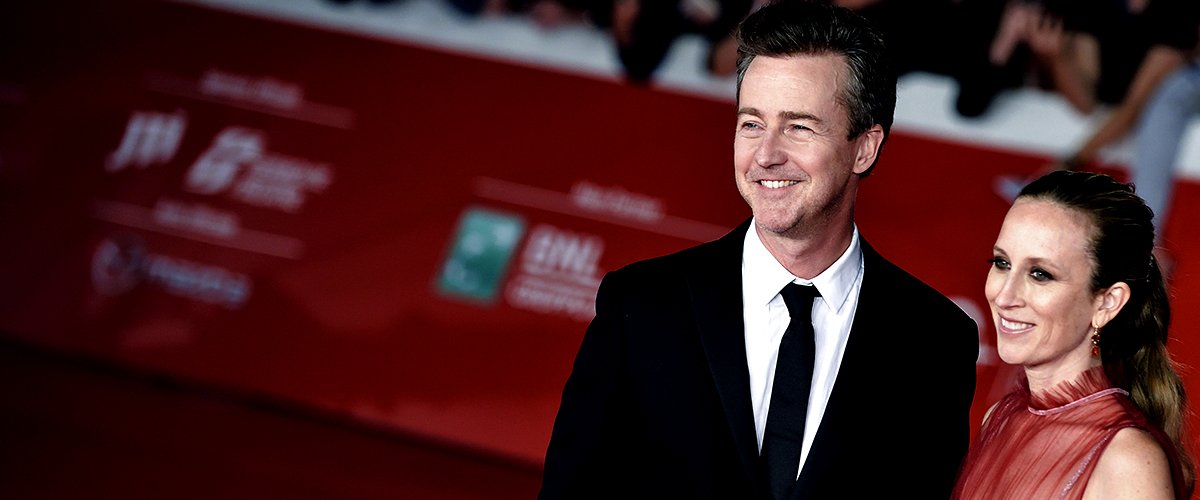 Getty Images
Edward Norton's Wife Is a Film Producer — inside the Actor's Very Private Personal Life

Actors Edward Norton and Shauna Robertson dated for several years before getting engaged and then marrying in a secret ceremony after the birth of their son.
Shauna Robertson, 45, is a Canadian film producer who has worked with Judd Apatow on comedies such as "The 40-Year-Old Virgin" and "Knocked Up." She is the wife of Edward Norton, 51, and mother of his son Atlas.
Robertson grew up on a farm outside of Toronto, Canada, with her parents. She dropped out of high school at 16 to move to Los Angeles, California. There she began working as an assistant to Mike Binder.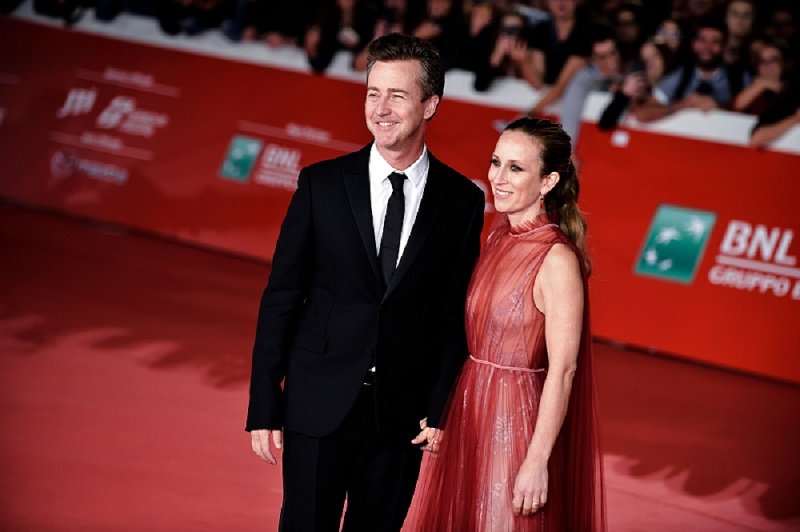 Edward Norton and Shauna Robertson at Rome Film Fest 2019 in Rome, Italy in October 2019. | Image: Getty Images.
She also worked with Will Ferrell -- on "Anchorman: The Legend of Ron Burgundy" -- who introduced her to director Judd Apatow. She believes that the role of the female producer is to balance male humor in films.
After six years of dating, she got engaged in 2011 and married in a very private and almost secret ceremony to actor and writer Edward Norton in 2012. The couple welcomed their only child in 2013.
EDWARD AND SALMA
For several years, Norton and Salma Hayek, 53, had a romantic relationship. The couple met in 1999 through a chiropractor. From their appearances together on the red carpets in 2000 until their breakup in 2003, little is known.
Both actors are known to be extremely private with their personal lives. They both insist that they remain good friends, and this appears to be true as Norton attended Hayek's wedding to Francois-Henri Pinault in 2009.
EDWARD AND COURTNEY
Courtney Love, 51, showed her surprise when ex-partner Edward Norton's engagement to his current wife Shauna Robertson was announced. Love had words of praise for her ex, saying that he is a man with "great character, very political."
During an interview at the time, Love said, "Wow, it's about time. He's 41, they've been together for six years. He needs to have babies. I wonder what kind of ring he got her? He bought me a ruby."
EARLY LIFE AND CAREER
Norton was born into a privileged family in Boston. He got into acting a couple of years after graduating from Yale University in 1991. He worked on a few plays before landing his first film role.
The then-young actor earned an Oscar nomination for his performance in 1998 in "American History X." Then, he moved between acting and producing the movies, "The Incredible Hulk," "Pride and Glory," "Moonrise Kingdom," "The Grand Budapest Hotel" and "Birdman."
TWENTY YEARS LATER
It took the actor and producer twenty years to complete his film "Motherless Brooklyn." The film's premiere took place in 2019 in Los Angeles, and the actor attended the red carpet with his wife Robertson and his co-stars.
Norton developed, directed, wrote, and starred in the film, which is based on Jonathan Lethem's 1999 novel of the same name. The film is set in 1950s New York.
It follows the life of private detective Lionel Essrog, played by Norton, who has Tourette syndrome, as he tries to solve the murder of his mentor. Adapting the film from the 1950s to the present day was a great effort for Norton.
Please fill in your e-mail so we can share with you our top stories!