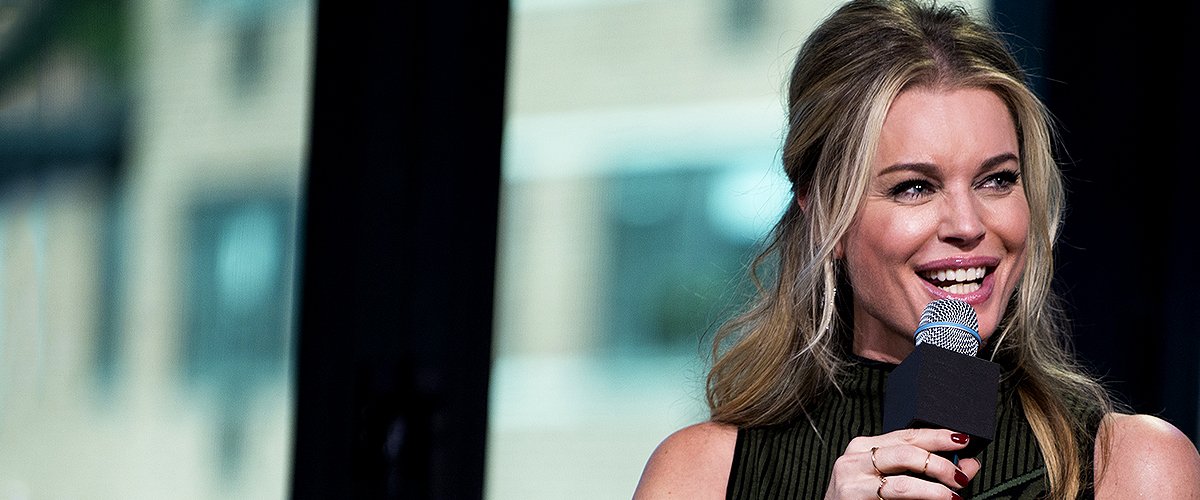 Getty Images
Rebecca Romijn Is Jerry O'Connell's Wife and John Stamos' Ex — Get to Know the Actress

Rebecca Romijn was once married to "Full House" actor John Stamos and the two were considered one of the most handsome couples in Hollywood.
Stunning "Ugly Betty" actress Rebecca Romijn is happily married to actor Jerry O'Connell since 2007, and the couple shares beautiful twin daughters.
But back in 1998, the stunning actress married actor, comedian, and singer John Stamos, best known to audiences as Uncle Jesse from the 80s hit comedy "Full House."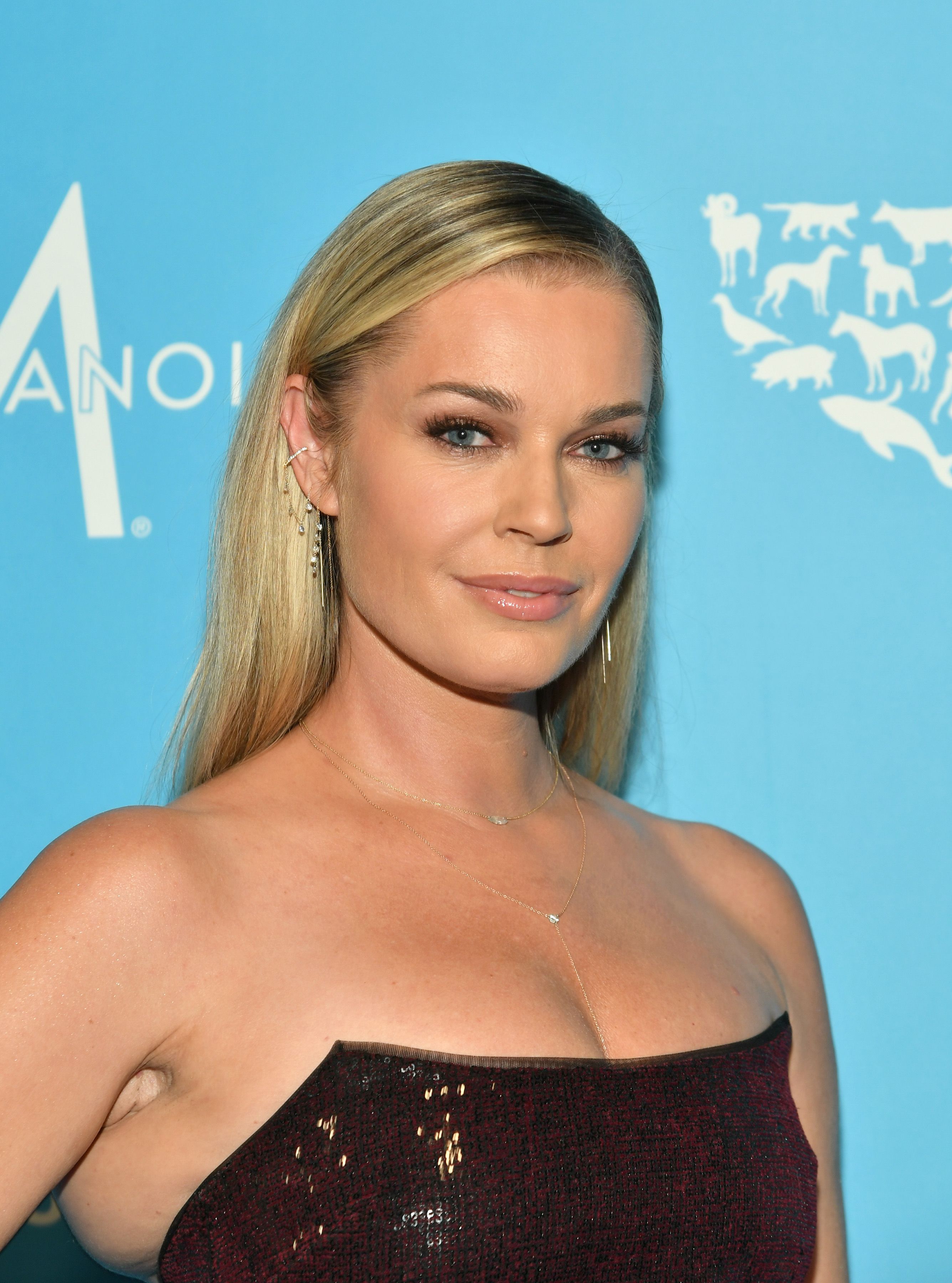 Rebecca Romijn at the Humane Society Of The United States To The Rescue! New York Gala in 2019 in New York City | Source: Getty Images
THE VICTORIA'S SECRET ANGEL
In 1994 dak, hunky Stamos was introduced to the stunning blond after a Victoria's Secret fashion show in which she had been modeling. The two started dating and became engaged in 1997.
Legend has it that Stamos gave Romijn a candlelight massage on Christmas Eve, got down on one knee stark naked, and proposed with a cigar band which would later be replaced by a four-carat sparkler.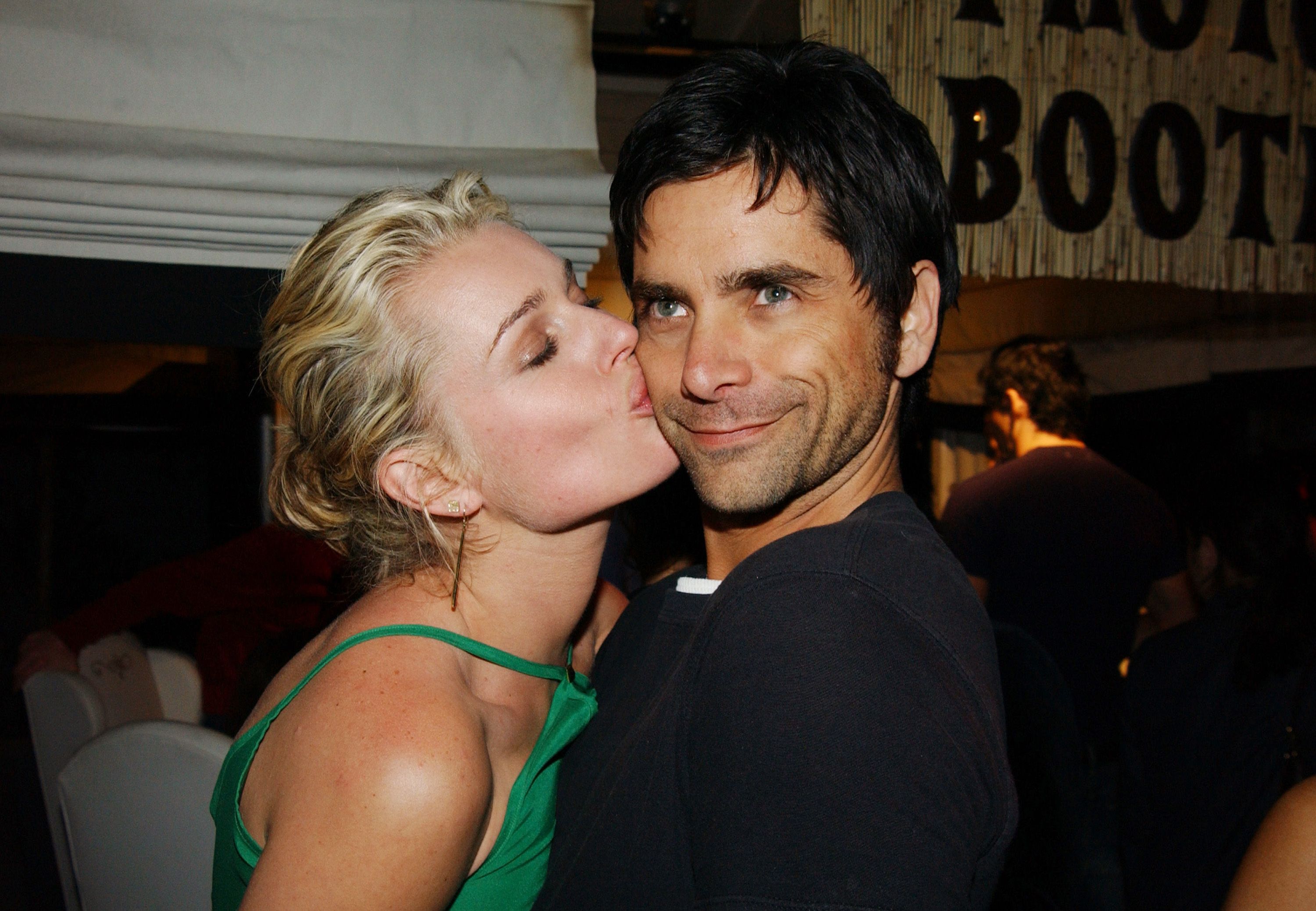 Rebecca Romijn and John Stamos at the PlayStation 2 "Bungalow Beach Party" in 2003 in Santa Monica, California | Source: Getty Images
WEDDING BELLS
In 1998, Stamos and Romijn tied the knot at the Beverly Hills Hotel's Crystal Ballroom with a bevy of celebrity guests in attendance which included Tyra Banks, Heidi Klum, and Rob Schneider.
The couple joined a cruise to the Greek Islands for their honeymoon, but they were both seasick, so they left Greece for Paris where it rained for the entire duration. Not a great omen.
ACTING
Shortly before Stamos and Romijn married the model, who had been on the cover of Cosmopolitan, GQ, Esquire, and Sports Illustrated had tried her hand at acting.
In 2000 Romijn landed the role of Mystique in the "X-Men" franchise, and a series of main roles in film and TV series quickly followed. Before long, Romijn was a star.
DIVORCE
But the picture-perfect marriage sadly didn't last. In 2004 the couple separated and in 2005 Stamos filed for a divorce. The cause was cited as "irreconcilable differences," and the divorce was described as "amicable."
What is unusual in high-powered Hollywood divorces is that neither party made any financial claim on the other, nor was there any rumor of infidelity or wrongdoing.
Romjin and O'Connell have been together for 13 years, and confess that they have a happy and romantic marriage.
A NEW LIFE
Romijn admitted later that the divorce was hard, and that for months afterward, she battled with depression. The former model focused on her work, and consolidating her career.
Shortly after the divorce, Romijn attended a pool party in Las Vegas and ran into actor Jerry O'Connell. Romijn and the "Sliders'" actor had met briefly before, during her marriage to Stamos. O'Connell remembered thinking:
"'Wow. This girl is really beautiful and funny.' I talked to her the whole party (...) we clicked. Day one, we clicked."
Knowing that Romijn was newly single, O'Connell was determined not to let the opportunity pass him by, so he crashed the VIP section o the party to ask the actress for a date. Romijn said:
"We had a couple dates in Las Vegas (...) I needed a ride home from the airport and I called Jerry and he drove me home and basically never left."
In 2007 O'Connell and Romijn tied the knot and a year later the couple welcomed twin daughters Dolly and Charlie, who became the center of their world.
Dolly and Charley are now 11, and the apples of their doting dad's eyes who is determined that only Royalty is good enough for his little princesses.
Romjin and O'Connell have been together for 13 years, and confess that they have a happy and romantic marriage despite the pressures of their demanding careers and parenthood.
O'Connell keeps things real by organizing a baby sitter and whisking Romijn away on surprise date nights. He takes her to the movies, followed by romantic dinners by candlelight.
Even the enforced closeness of quarantine that seems to be straining so many couples to the breaking point is only making their relationship stronger. Rebecca Romijn is one lucky lady.
Please fill in your e-mail so we can share with you our top stories!