See Huge Christmas Tree in Rob Kardashian's Home with Stunning Disney-Themed Decorations
Rob Kardashian recently took to social media with photos that feature the Christmas decorations he had installed in his Calabasas home – the decorations were Disney-themed in honor of his daughter. 
Rob Kardashian created quite a stir on Instagram recently after he shared a montage of photos that revealed how his home is looking as the month races towards Christmas and, in extension, the year's end. 
Apparently, Rob's 4-year-old daughter Dream had requested a Disney-themed tree, and the father had come through, sparing no expense in bringing his daughter's desire to life.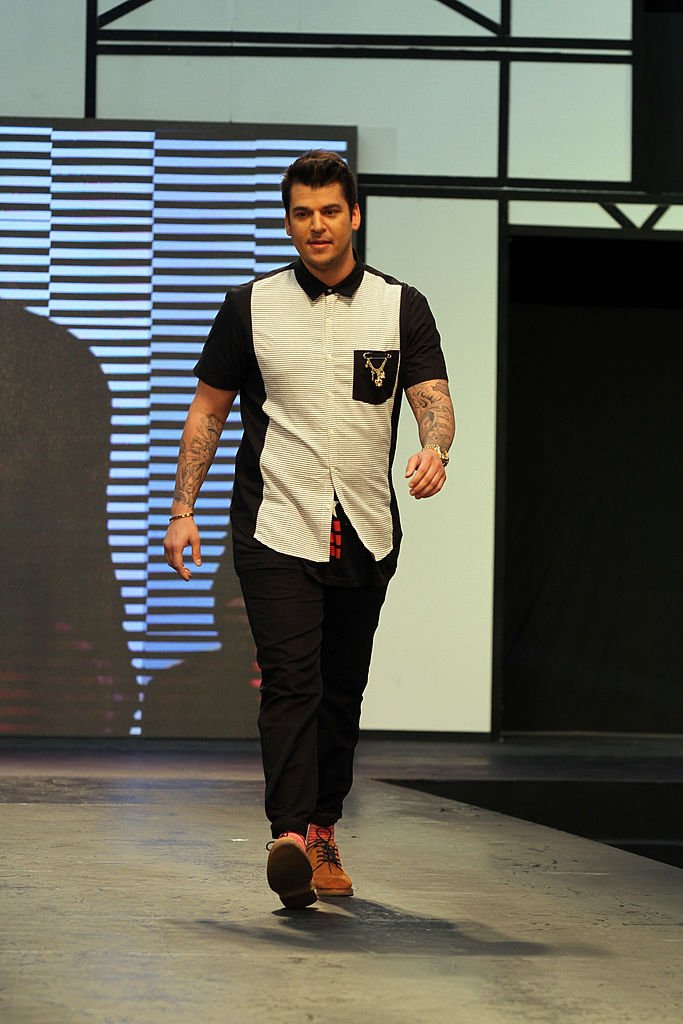 The first couple of pictures he posted captured his decorated entryway, and it indeed was a sight to behold. The handrails on opposite sides of the 20 ft tree were also decorated with green garlands and tiny lights. 
Some of the other photos in the montage gave fans a full glimpse of the tree, and it screamed Disney. The tree had a lot of shiny colorful baubles hanging from its branches, and it carried Disney Princess ornaments.
In the montage, Rob posted several close-up images of the princess ornaments. He also had an ornament of his hanging from the tree – it was a miniature likeness of Rams quarterback Jared Goff. 
Beside the attention-demanding tree sat a geometric looking statue of a bear. The bear was made up of shiny, red chrome, and seated. It was half as tall as the Christmas tree. 
News of the annual party's cancellation came a couple of weeks after Kim and Kendall were both called out on social media.
In his caption, Rob thanked florist and family friend Jeff Leatham for helping him to bring his daughter's desires to life. No doubt, this year, Christmas will be completely different for everyone because of the pandemic. 
The Kardashian-Jenner clan have decided to take no chances and have chosen not to gather for their annual Christmas eve party because of the novel coronavirus.  
Khloe Kardashian confirmed this in a statement she made at the beginning of the month on Twitter. She also revealed that it is the first time her family would be passing on the annual party since 1978! 
News of the annual party's cancellation came a couple of weeks after Kim and Kendall were both called out on social media for hosting parties during the pandemic. 
Perhaps that was what precipitated the cancellation, or may have contributed to it, but in the end, the iconic family knows that health has to take priority over anything else and have acted accordingly.