Marisa Miller Looks Extremely Toned after 2 Kids — Get to Know the Model
Supermodel Marisa Miller has maintained her perfectly-toned physique even after welcoming two children with her husband, Griffin Guess.
Since becoming a mother, American model, Marisa Miller has taken a step back from her bolstering career. Although she still models for a living, with occasional acting roles, the 42-year-old is dedicated to parenting her children.
Despite having two kids, Miller, who gained recognition for her works on Victoria's Secret, still rocks an extremely-toned body typical of a teenage model. Little wonder she earned herself the title of the sexiest woman on earth.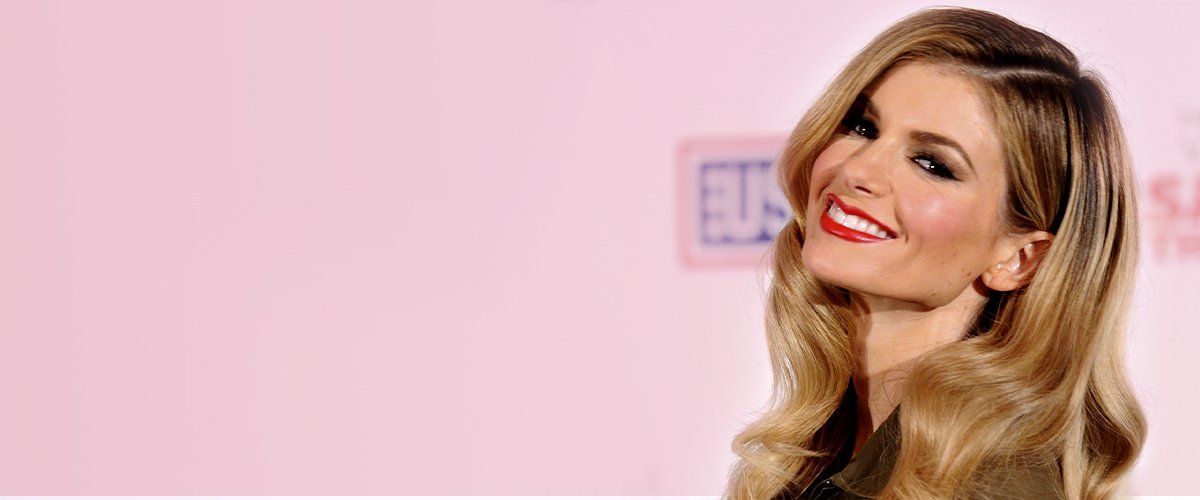 MARISA MILLER'S BIOGRAPHY
Born Marisa Lee Bertetta on August 6, 1978, the model adopted the last name, Miller, following her marriage to her ex-husband, Jim Miller. Her parents, Krista and Marc Bertetta, welcomed her in Santa Cruz, California.
Miller grew up alongside two younger sisters and attended Aptos High as a teenager. She also attended Monte Vista Christian School and considered herself a tomboy.
As a student, the model developed interests in basketball and volleyball and took part in them as a member of the school team. To cope in these fields, she began working out to improve her speed, strength, and how high she could jump.
STORY OF SUCCESS
Miller's journey to stardom began when she was sixteen. Two Italian modeling agents discovered her walking through a café in San Francisco and immediately piqued interest in her.
Perhaps this was due to the remarkable curves that earned her the nickname "Bubble Butts" in high school. The agents approached the then teenager's mom to seek approval to have her model in Italy.
Months later, Miller and her mother set off to Italy, where the young star began her modeling career. She gained recognition shortly after, following her nude appearance in the first issue of Perfect 10 magazine.
Although she prides herself on having a toned physique despite having two kids, it came at the expense of some luxuries.
The star continued as an amateur magazine model through the nineties. In 2001, she met fashion photographer Mario Testino, who exposed her to high-profile mainstream work, including editorials for Vogue.
From 2002 to 2008, she made regular appearances in Sports Illustrated Swimsuit Issues and garnered global attention when she appeared in the 2007 issue donning only an iPod. 
A year later, she covered a five-city tour with Victoria's Secret to promote their Swim collection in stores. She did other works with the brand before eventually landing her first campaign as the brand's iconic Angel to promote the Very Sexy Dare fragrance.
MILLER'S CAREER HIGHLIGHTS
Miller served as a full-time model until late 2010, when she announced her decision to move on to other projects. She proceeded to launch her own celebrity brand and promoted several consumer products alongside her brand. 
She also served as a spokesperson for the motorcycle company Harley-Davidson and the NFL. 2010-2011 season. She pursued other professional commitments while growing her brand.
In 2013, Marisa Miller ventured into acting, making a film debut in "R.I.P.D.," alongside Ryan Reynolds and Jeff Bridges. Her foray into acting further skyrocketed to career success and stardom.
MILLER'S LEGENDARY TITLE
Miller earned herself the F.M.H. title of Sexiest Woman in the World in 2010, following over one million votes cast in her favor. The magazine compiled all the votes by readers around the world, including China, India, France, U.S.A, South Africa, Australia, among others.
The title garnered the star more popularity, which greatly improved her career profile and rise to success. However, the highly-envied title sometimes threatened to become Miller's downfall, as the icon has pointed out on occasions.
The model once relayed her fears when faced with a $2.8 million lawsuit brought against her by Glissin. The company sued her in 2015 for allegedly breaching an endorsement deal, an accusation she denied. 
She claimed instead that the company violated the agreement, leading to a lengthy court trial. Miller revealed in an exclusive interview in 2016 that she feared the outcome of the trial.
According to her, the jurors may be hesitant to accord her a fair trial due to her famed beauty and "sexiest woman" title.
MARISA MILLER'S PERSONAL LIFE
Marisa Miller has been married twice in her lifetime. The first was to Jim Miller in 2000. Their union lasted two years before their divorce in 2002.
In April 2006, the supermodel tied the knot with music producer Griffin Guess. Six years into their marriage, Marisa Miller and her husband welcomed their first son, Gavin Lee Guess, born December 2012. 
On May 29, 2015, the lovebirds welcomed their second child, Grayson Lee Bazyl Guess, months after disclosing her pregnancy.
MILLER'S LIFE AS A MOTHER
Being a superstar has not stopped motherhood from imparting some lifestyle changes in the 42-year-old model. Although she prides herself on having a toned physique despite having two kids, it came at the expense of some luxuries. She revealed:
"I used to do a ton of cardio, but the last couple of years, I've focused on just pilates and work on toning. It's really difficult to work out like I used to with a baby..."
The mother of three has also been open about how much parenting has changed her. She explained how her focus and attention shifted the moment she welcomed Gavin. 
Motherhood, she admitted, exceeded all her expectations, as in addition to being a challenging process, it also filled her heart with more love than she could ever imagine. Now that's worth sacrificing for!