Check Out Kate Middleton & Prince William's Children during Their 1st Red Carpet Appearance
Prince William and Kate Middleton's three children, George, Charlotte, and Louis, recently made their debut on the red carpet, and it was indeed an adorable sight.
Kate Middleton and Prince William's kids, Prince George, Princess Charlotte, and Prince Louis made their first red carpet appearance last week, and it was all shades of cute.
For the occasion, George wore a striped red and blue sweater with black pants, while Charlotte opted for a plaid dress and black tights. Little Louis also looked dapper in a cute blue jacket with black pants.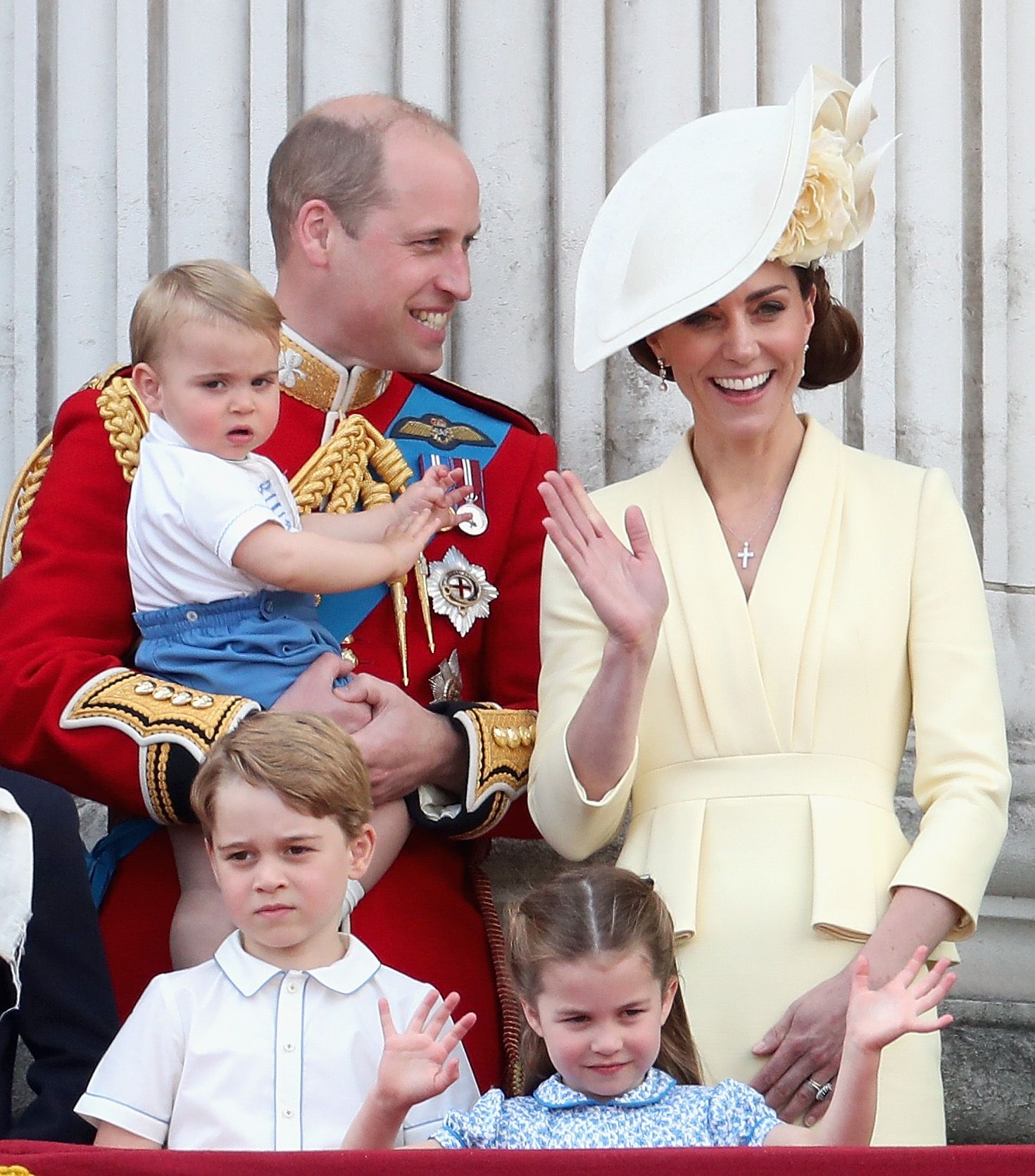 In a post shared on the couple's official Instagram page, the family of five was pictured walking down the red carpet with Middleton holding Louis and William holding Charlotte and George.
However, as they got closer to the entrance, Charlotte reportedly let go of her father's hand as she confidently walked alongside her parents and siblings. The red carpet was for a special pantomime performance of The National Lottery's Pantoland at The Palladium.
The special event was held to honor and thank frontline workers and their families for their tremendous efforts amid the COVID-19 pandemic. At the pantomime, William gave a speech noting that it felt wonderful to be back to the West End of London and see that theaters were back in operation.
In November, a source reportedly revealed that the three children love Christmas and described it as the siblings' best season of the year. 
He expressed gratitude to key workers who have continued risking their lives and putting in their best to help people during the COVID-19 pandemic. William described them as representatives of the United Kingdom who have stepped forward to make a difference in several important ways.
The prince also congratulated everyone involved in bringing the pantomime performance to life, adding that he and his family were looking forward to the show. As the performance commenced, Charlotte and George sat on separate chairs while Louis sweetly sat on his mom's lap to get a good view of the show.
Though this is not the first time William and Middleton have been seen in public with Charlotte, George, and Louis, the royal couple has managed to keep details about their kids away from the spotlight.
However, in November, a source reportedly revealed that the children love Christmas and described it as the siblings' best season of the year. The source also added that the royal siblings already had their list for Santa at the time and were bothering their parents to put up a Christmas tree.
Despite their royal status, it is amazing to see that Charlotte, George, and Louis are like every other regular child who wants nothing more than a gift from Santa and the beauty of a well lit Christmas tree.