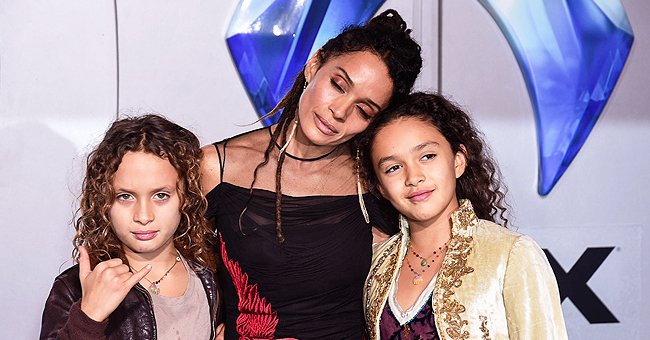 Getty Images
'A Different World' Star Lisa Bonet Is a Caring Mom of 3 — Her Candid Quotes about Parenthood

A mother's love is revealed as popular actress Lisa Bonet shares her story as a mother of three lovely children and her various parenting phases as a wife and a divorcee.
For the popular actress Lisa Bonet, parenting played an important role in her life as she became a mother to her firstborn, Zoe Kravitz, from her first marriage to Lenny Kravitz at an early age of 21 in 1988.
The star moved to the next phase of motherhood when she welcomed her second daughter, Lola Lolani Momoa, and her first son, Nakoa-Wolf Manakauapo, with her husband, Jason Momoa. Here are some quotes based on her parenting experiences.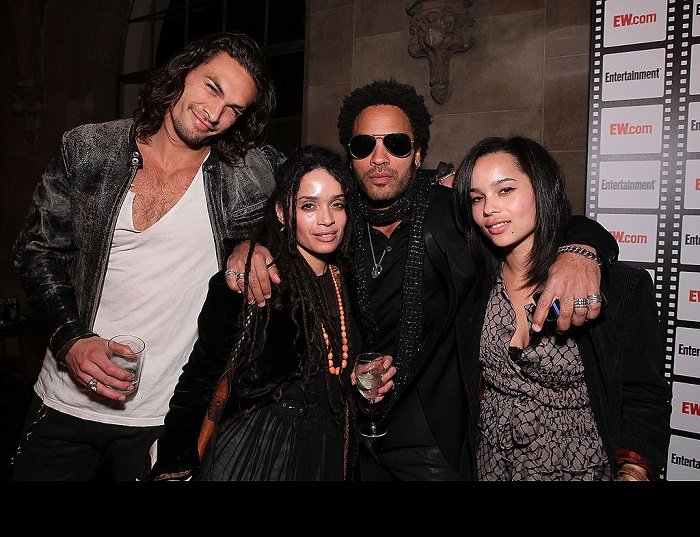 Jason Momoa, Lisa Bonet, Lenny Kravitz and Zoe Kravitz at Entertainment Weekly's Party at Chateau Marmont in Los Angeles, California on February 25, 2010 I Photo: Getty Images
TAKING UP PARENTING
After hitting her breakout role in "The Cosby Show" back in the 80s at the age of 16, Bonet met and married musician Lenny Kravitz, and a month after their marriage, she gave birth to Zoe.
Proud of her daughter's growth after years passed, she told Essence she feels completely at ease because her daughter turned out to be a well-balanced woman. She said:
"In terms of her making decisions for herself, I feel completely at ease with that, and that's such a great thing."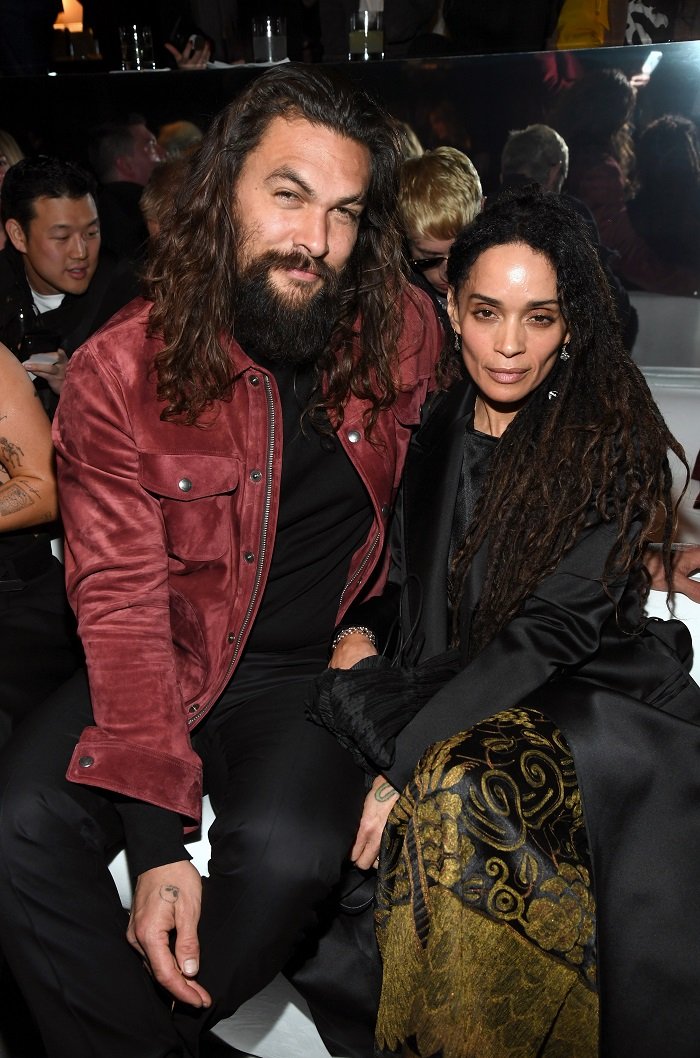 Jason Momoa and Lisa Bonet attend the Tom Ford AW20 Show at Milk Studios on February 07, 2020. I Photo: Getty Images
PARENTING THROUGH DIVORCE
Things took a sad turn when the actress and Kravitz divorced. She shared that even six years after the divorce from her ex-husband, it was still saddening, but there was no room for recriminations as Zoe became her priority. She said:
"I didn't want to pass on those heirlooms and this fresh wound of a divorce. I think there are probably times when these thresholds can either sink you.."
Focusing on her daughter, shelter became a problem for the duo as an earthquake in 1994 put mother and child on the streets. But with the help of Bonet's late mother, she found a ranch where she took abode.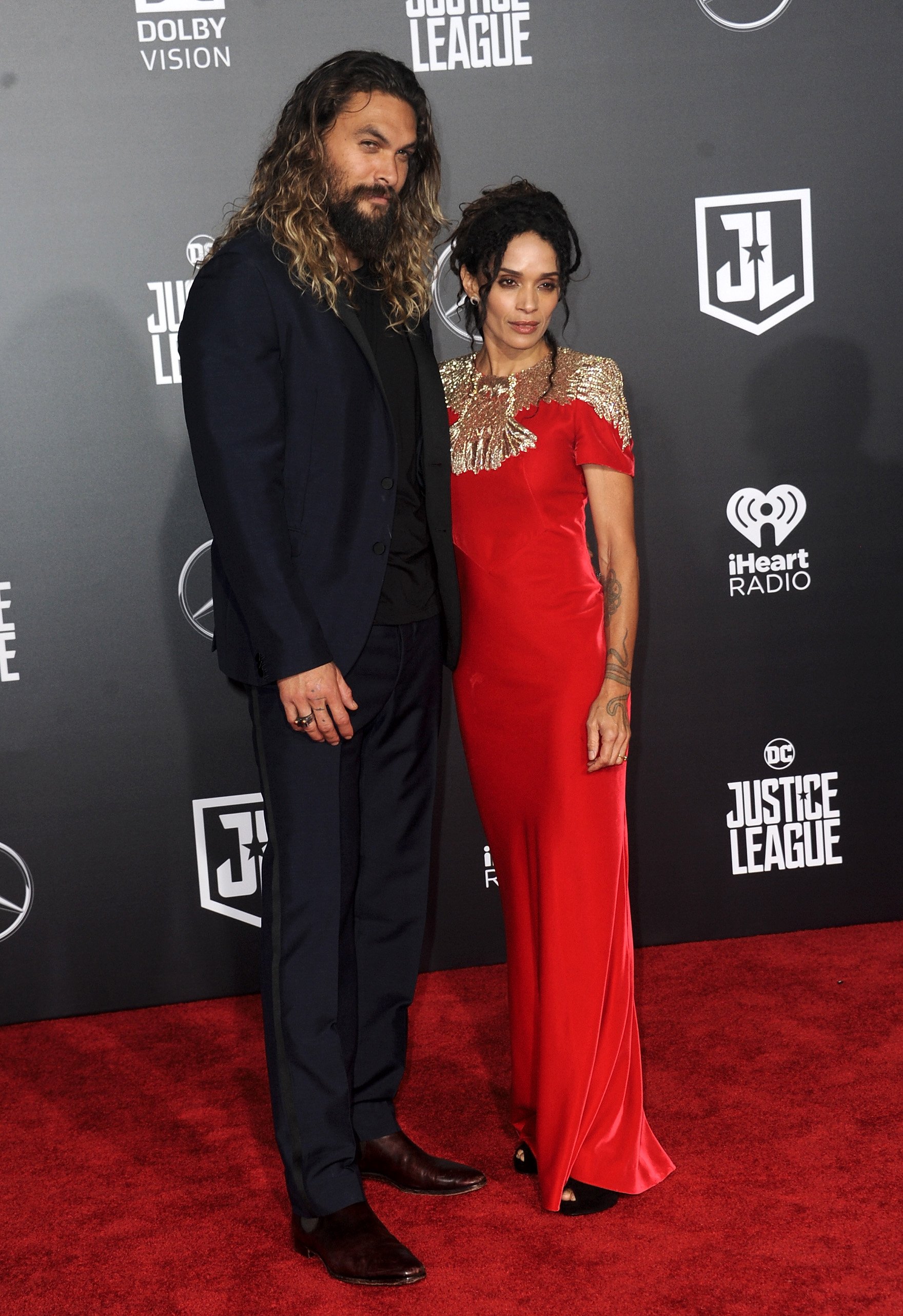 Jason Momoa and Lisa Bonet attend the premiere of "Justice League" in Hollywood, California on November 13, 2017 | Photo: Getty Images
CO-PARENTING WITH MOMOA
Still walking her path to fame and exploring other talents, she met the "Aquaman" actor Jason Momoa in 2004 at a Los Angeles jazz club. The two fell head over heels with each other and had two children. Gushing over her partner, She said:
"What's cool about Jason is that he's an alpha male who stands for love and family."
She added that Momoa embodied a rare form of masculinity and was a true leader in terms of charisma, physique, responsibility, and work ethic.
NATURE LOVERS
Now proudly a mother of three children, she explained that one of her proudest moments as a mom was when someone asked her son, Nakoa-Wolf what he thinks life is for and he said without missing a beat,
"To protect Mother Earth, of course. But God also wants to play with Mother Earth."
Proud of her job as a teacher in her children's lives, she felt successful. The hippie couldn't deny she was an earth mother who encouraged her kids to explore their imagination.
The celebrity further stated that she felt strongly about remaining as media free as possible as she loved it better when her children could go off and play for hours making paper airplanes.
Reflecting on her history as a child, the November-born actress said she did not always feel welcome in her school or her mother's family, which made her withdrawn.
During a talk session with Sanjiv Bhattacharya, Bonet explained that she found her escape in acting after struggling with being a misfit for years.
Please fill in your e-mail so we can share with you our top stories!