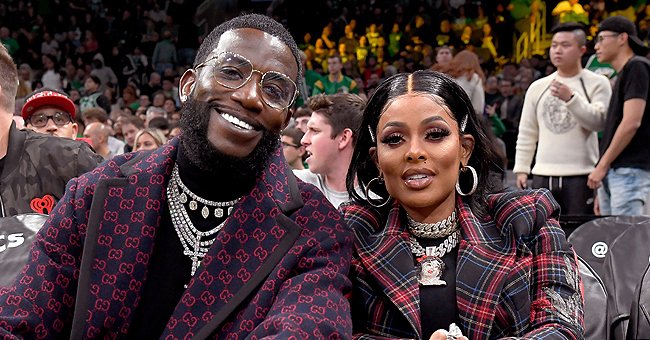 Getty Images
See the Lavish Blue & White Christmas Tree Gucci Mane's Wife Keyshia Ka'oir Revealed in a Video
Rapper Gucci Mane and his wife, Keyshia Ka'oir, have put their preparations for the jolly season into full throttle as Ka'oir recently showed fans their beautiful blue and white Christmas tree.
It is time to deck the halls with boughs of Holly, and rapper Gucci Mane and his wife, Keyshia Ka'oir, are certainly not lagging. Recently, Ka'oir took to Instagram to give her fans a glimpse of their Christmas decorations with a caption that read:
"The Wopsters are ready for Christmas?."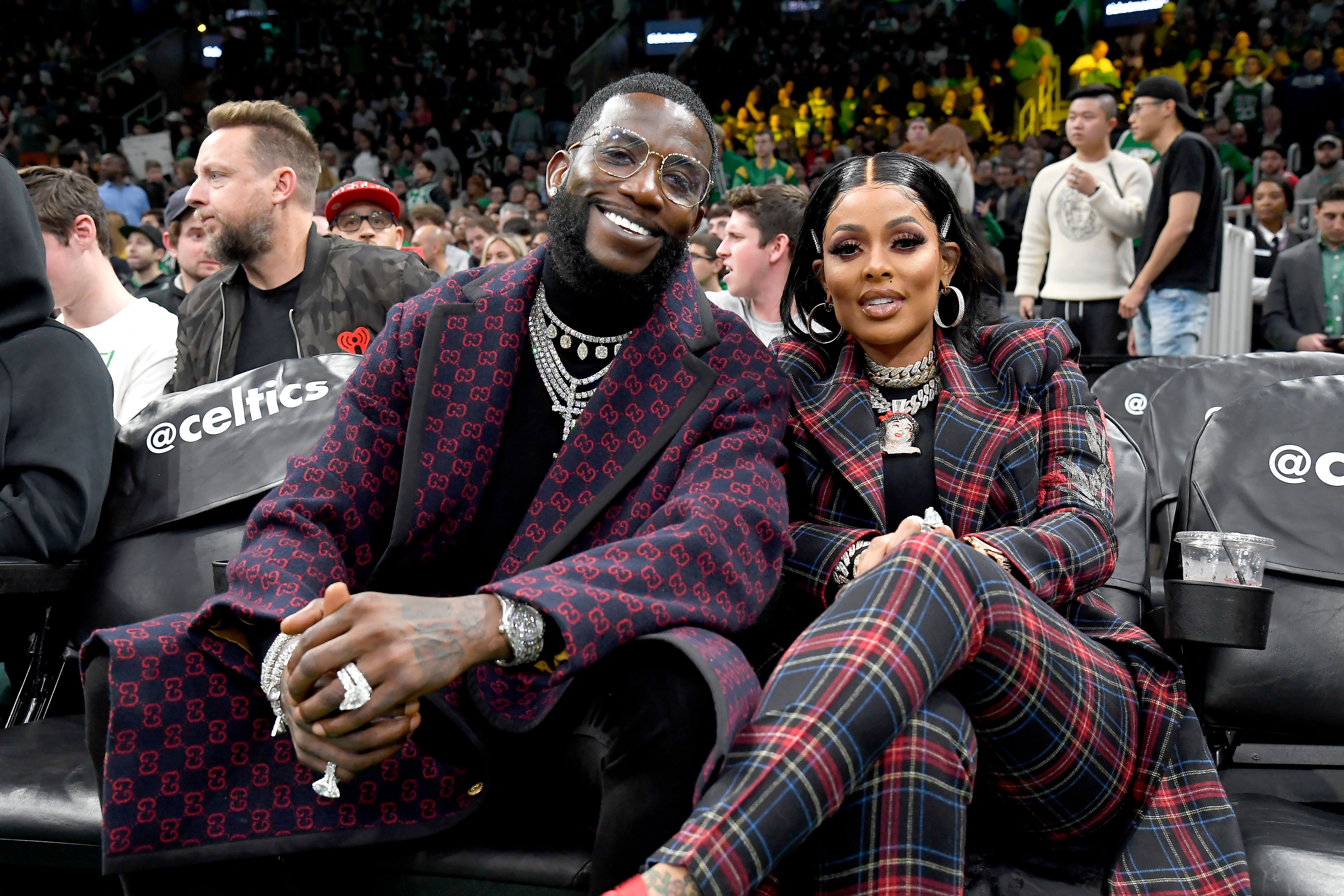 Gucci Mane and Keyshia Ka'oir at the game between the Boston Celtics and the Brooklyn Nets on November 27, 2019. | Photo: Getty Images
The video Ka'oir shared focused on their giant Christmas tree. The tall tree took up a lot of space as it sat pretty in the corner of the room, radiating light and undeniable Christmas cheer.
The tree was done in gorgeous shades of icy white and blue as several eye-catching ornaments hung off the tree, including a large reindeer among the blue and white ball ornaments and baubles.
All around the breathtaking Christmas tree were several stacks of blue boxes all around the tree with silver bows perfectly placed on them.
The blue and white theme that Ka'oir and Gucci Mane decided to go for immediately impressed her followers, and fans trooped to the comments to gush over the aesthetically pleasing decorations. Christmas for this family is setting out to be awesome!
Ka'oir has been married to her rapper husband, Gucci Mane, since 2017. The duo had one of the most delightfully extravagant weddings ever in Miami on October 17, 2017.
The husband and wife shared that they were expecting a child together in August and revealed the gender of their unborn baby.
The couple, who is known for being as extravagant as possible with their matching outfits and even matching jewelry, reportedly first met in 2010 when Ka'oir featured in his song's music video, "911 Emergency."
At the time, Gucci had just gotten out of prison, where he first saw Ka'oir in a magazine. From the moment he set his eyes on her on those pages and heard her story, the rapper was hooked. This was the beginning of an admirable but surprising love story.
Despite making a drool-worthy couple, Ka'oir and Gucci Mane's love story has not been all sparkly glamorous all through. The rapper has had more than his fair share of run-ins with the law.
Many times, this and his behavior and temper towards Ka'oir threatened to tear them apart. Between the pressing need for rehab and then-seemingly unending legal trouble, the stunning model stood with him, determined to get him the help that he needs.
Today, they are both better for it. Although Gucci might be the more popular of the duo being a rapper, Ka'oir has an incredible story to her personality.
Not only is she a well-known model, but she is also a beauty mogul whose work ethic is above and beyond inspiring. Ka'oir is the CEO of three companies, including her makeup company, Ka'oir Cosmetics, which she started almost ten years ago.
The woman knows nearly all there is to know about running a successful business from the ground up, and per her The Cut interview in 2018, it all comes down to hard work, grit, and the brains for it.
Now, Ka'oir is juggling business, her marriage, and most excitingly, the anticipation of her and Gucci's first child. Ka'oir's fashion sense through her pregnancy journey has been nothing short of spectacular, as one would expect from a beauty mogul.
The husband and wife shared that they were expecting a child together in August and revealed the gender of their unborn baby in November — it's a boy!
Perhaps that is why they chose the icy blue theme for their Christmas tree, and even if that was not the reason, it sure is a gorgeous tree, but probably not as gorgeous as this beautiful family right here.
Please fill in your e-mail so we can share with you our top stories!