Madonna's Daughter Mercy James Is a Budding Photographer — See the Photo Shoot with Her Sisters
Singer Madonna's adopted daughter Mercy James is fast becoming a phenomenal photographer. The proud mother flaunted her daughter's work that featured a shoot with her twin sisters. 
With each passing day, Madonna proudly flaunts her six children's impressive talents, and the latest skills to blow fans' minds are that of daughter Mercy James. Over the weekend, the iconic singer showed off her daughter's photography talent.
The "Vogue" crooner took to her Instagram story to share an array of images featuring her twin daughters, Estere and Stella, which were taken by Mercy. There was a picture of the 8-year-olds donning colorful and bold wigs while in a warm embrace.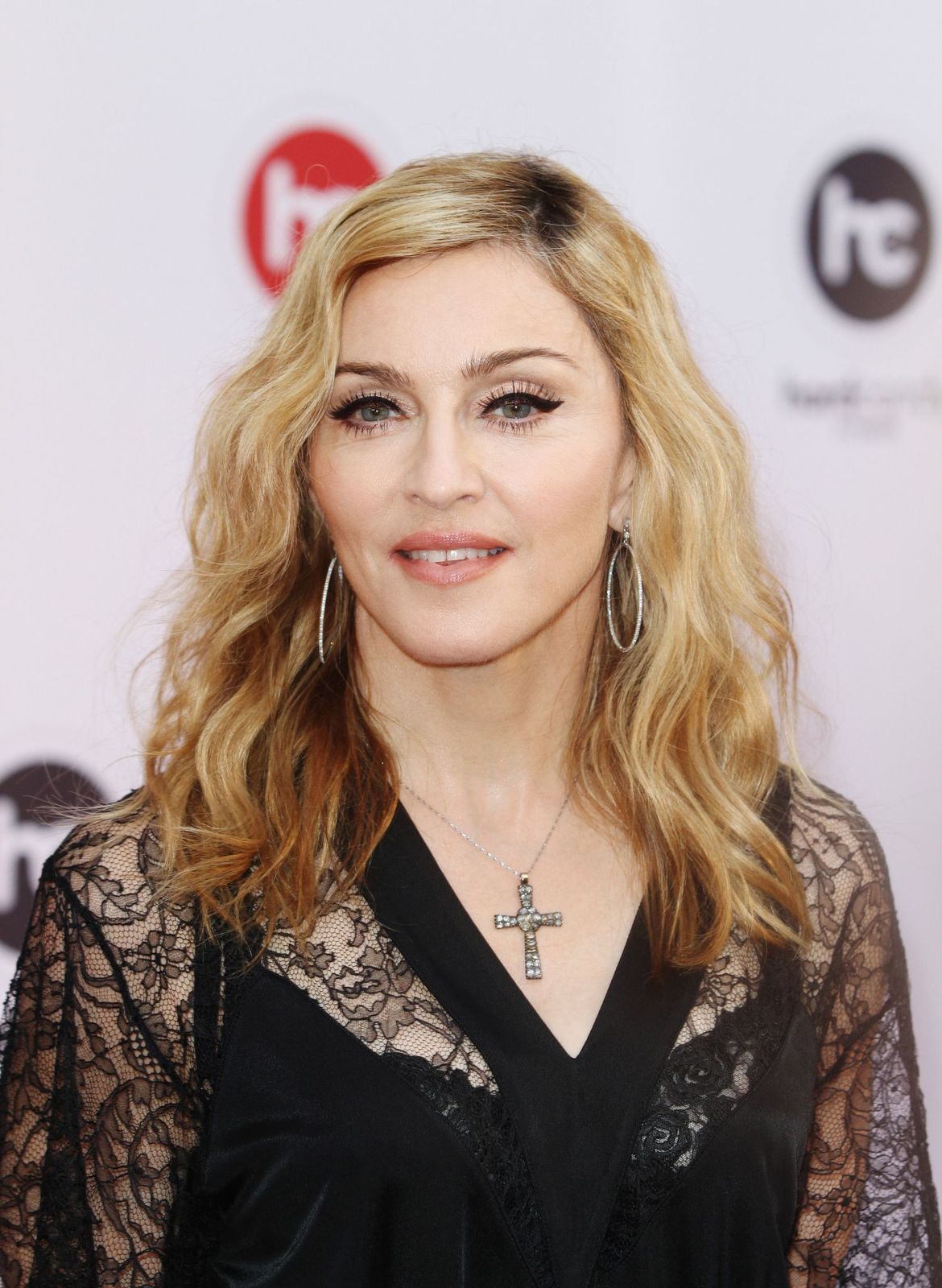 Estere rocked a green bob wig while Stella opted for red. The next snapshot shared featured only Estere. The captivating image showed the youngster striking a lovely pose as she ran her fingers through her hair.
Mercy turned 14 earlier this year, and her famous mother went all out to make the day special.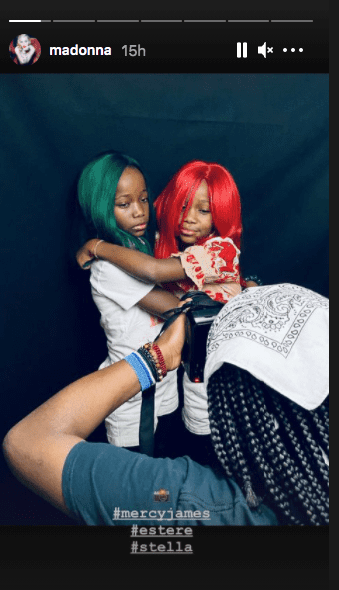 She turned to the side with her head slightly bent and looked soulfully at the camera. The twins were then seen in another outfit in the next frame. This time, they let their natural cornrows steal the spotlight.
Their heads were adorned with bandana scarves of different colors. The first photo with the outfit was black-and-white and showed them looking at the camera profoundly. The second image saw them striking thoughtful and creative poses.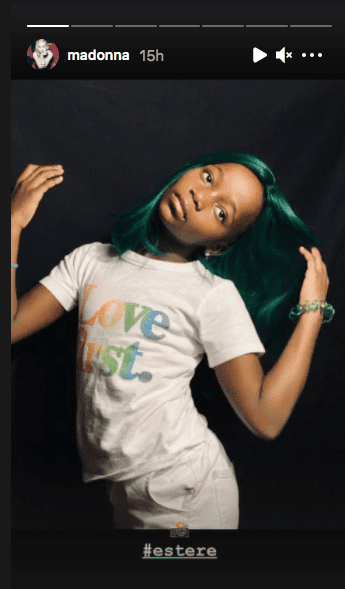 Luckily, the photographer didn't exempt herself from the lovely photos. A sweet photo of the three sisters was taken with Estere holding up an iPhone to take a selfie while Stella and Mercy smiled playfully behind her.
The teenager rocked a tomboyish ensemble and proudly held her camera in her hand.  Madonna didn't stop at sharing her daughter's finished work on her Instagram story but took to her page to give fans a glimpse at the behind-the-scenes.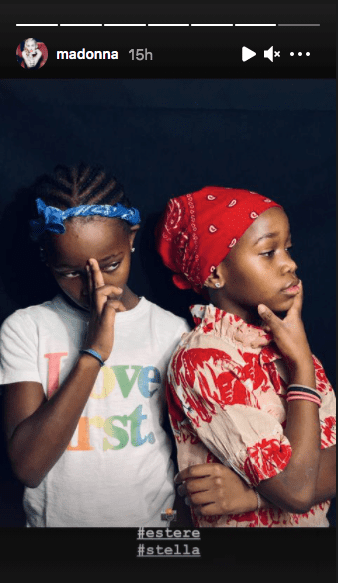 The heartwarming clip showed big sister Mercy passionately taking photos of her younger sisters. The Impressive video was captioned: 
"Professional photos taken by the one and only —Mercy James."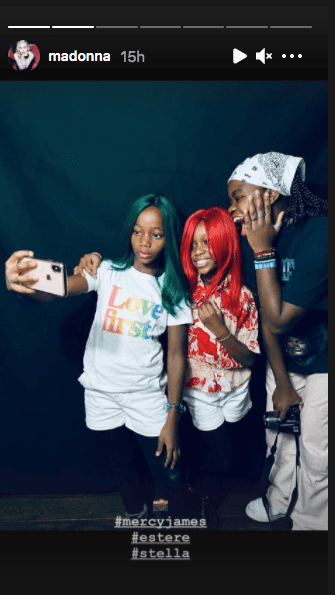 Mercy turned 14 earlier this year, and her famous mother went all out to make the day special. On the big day, Madonna performed in Lisbon, but that didn't stop her from putting the spotlight on her baby girl.
She brought the celebrant on stage to wish her a happy birthday and advised her daughter never to settle for second best. She also revealed her daughter's native name as Chifundo, which translates to mercy.
The award-winning singer adopted Mercy from Malawi in 2007 at the age of four. She was an orphan and suffering from malaria when Madonna set eyes on her. However, the adoption process was anything but easy.
It involved a three-year legal battle because of the singer's two divorces. The update about Mercy James comes a week after the "La Isla Bonita" crooner made headlines for getting her very first tattoo.
In her tradition of putting her kids first, Madonna's inking was in honor of her six beloved children. All of their initials were beautifully written on her inner wrist in a lovely font. It was gotten at the famous Shamrock Social Club.