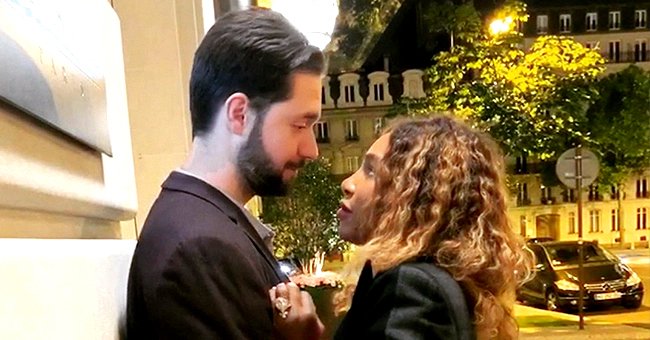 Instagram/serenawilliams
Serena Williams Sleds on Fake Snow in a Video Showing Her Cute Daughter Giving Her a Push Down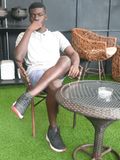 Professional Tennis player Serena Williams and her daughter, Alexis Olympia, warm the hearts of fans as they spend quality bonding time sledding on fake snow.
Serena Williams is not just the regular professional tennis player; the athletic goddess is also the world's former number 1 in women's singles tennis. She is married to Alexis Ohanian, an internet entrepreneur.
The tennis star has been having a lot of fun and bonding with her adorable daughter, Alexis Olympia Ohanian Jr., named after her father, Alexis Ohanian.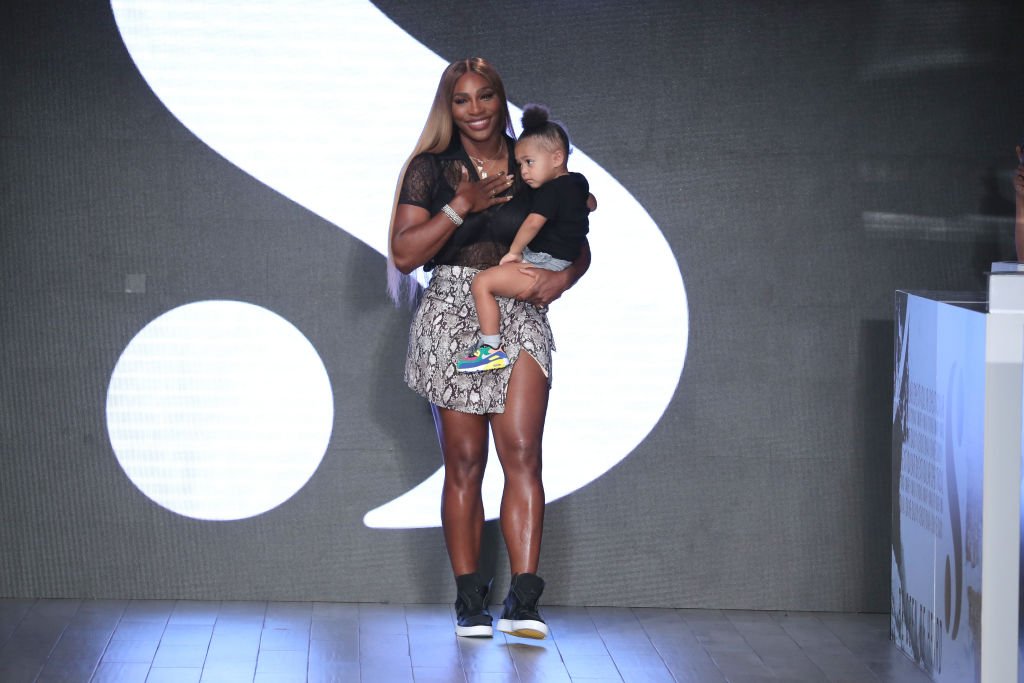 Serena Williams and her daughter Olympia on the runway of her "S by Serena Williams" fashion show in September 2019. | Photo: Getty Images
39-year-old Williams recently took to her Instagram page to share a video of herself and her daughter having the time of their lives while sledding down fake snow.
The post showed the cute little three-year-old giving Williams a little push down the slopes. The tennis star appeared to be having fun in the video, and she further captioned it:
"Florida snow days by @alexisohanian thanks for pushing me @olympiaohanian."
Williams had several reactions from her fans. Most commented on how happy the mother and daughter duo appeared to be in the post. Williams is known generally for her impressive skills on the court.
Williams talked about meeting her soul mate in an interview and she described their first meet as somewhat hilarious.
Willams is also known to make fashion statements with her outfits. In the post, the 39-year-old had on a stylish cream dress and cardigan with fitting Ugg boots as she sat on the saucer sled.
Just like this, the mother-daughter duo have been up to a lot of activities recently. One of these was seen in a clip the star athlete shared of Olympia having a fake COVID-19 test.
The video showed the tennis champion wearing a white T-shirt and her daughter dressed as "Snow White" from the popular Disney movie. The cute tot put a white syringe-ish object into her nose, referencing the COVID-19 testing process.
When asked what she was doing, Olympia answered she was having a coconut test. Williams further corrected her, saying the test was a COVID-19 test with the cutie affirming.
Olympia is just as fun as her father. Williams once talked about meeting her soul mate in an interview and she described their first meeting as somewhat hilarious.
According to Williams, the internet entrepreneur had plopped down next to her and her friends to order breakfast. Ohanian, who was in town for a tech conference, did not realize he was in Williams' personal space.
Williams and her friends initially tried to get him to move; however, he was adamant and stayed. The group eventually gave up and invited him to sit with them. The duo immediately hit it off.
The love story of the now-married couple is amusing and heartwarming. Their union, in the end, led to the birth of their adorable daughter, who is now putting smiles on the faces of fans all over the world.
Please fill in your e-mail so we can share with you our top stories!