Ozzy Osbourne & His Daughter Kelly Wear Funny Matching Christmas Sweatshirts in a Holiday Photo
Ozzy Osbourne shared a photo of himself with daughter Kelly in a matching funny Christmas sweatshirt in a new festive photo to his Instagram. 
Ozzy Osbourne shared a funny and festive photo of himself with his daughter Kelly Osbourne as well as guitarist for Bully Idol, Billy Morrison all in matching Christmas sweatshirts in front of a Christmas tree. 
The photo was a throwback, back to last Christmas caption read that it was back when you could gather. Billy Morrison left a comment reading that that Christmas had been filled with so much laughter. 
Osbourne and his wife Sharon have been married for 34 years, however, in 2016 the couple went through a small separation due to Osbourne's infidelity. 
He recently opened up to British GQ that he regrets cheating on Sharon and that he is lucky that is forgiving wife did not leave him for good, he said this about his regrets surrounding the cheating,
"I got my reality check and I'm lucky she didn't leave me. I'm not proud of that. I was pissed off with myself. But I broke her heart."
Sharon actually publically forgave Ozzy on an episode of "The Talk" in 2016, explaining that after 36 years of being together she could not imagine life without the Black Sabbath Rock and Roller.
The couple even renewed their vows in Las Vegas a few months after the situation. Although she did refer to him as a "dirty dog", she most recently shared a photo of him to her Instagram in October. 
Kelly and Jack had enjoyed the spotlight of the show and continued careers in the tv show industry.
Ozzy and Sharon have 3 grown-up children together, Aimee, Kelly, and Jack. The family starred in their own reality tv show on MTV, "The Osbournes" although eldest daughter Aimee moved out at 16 the avoid the camera and spotlight. 
Sharon has shared that the filming in the house had driven Aimee "insane" and that she hated it. She had not wanted to grow up in front of the camera and so made the decision to move out, Sharon had said this about it, 
"She felt, too, that she didn't want to grow up on camera. She hated the idea, it was appalling to her, and so she left at 16 and I regret every day that she did."
Kelly and Jack had enjoyed the spotlight of the show and continued careers in the tv show industry. Kelly has had a lot of hosting gigs, including being a part of "Fashion Police" from 2010- 2015. 
In 2005 Jack has had his own adventure show called, "Jack Osbourne: Adrenaline Junkie" as well as he hosted "BBC's Saving Planet Earth" in 2007.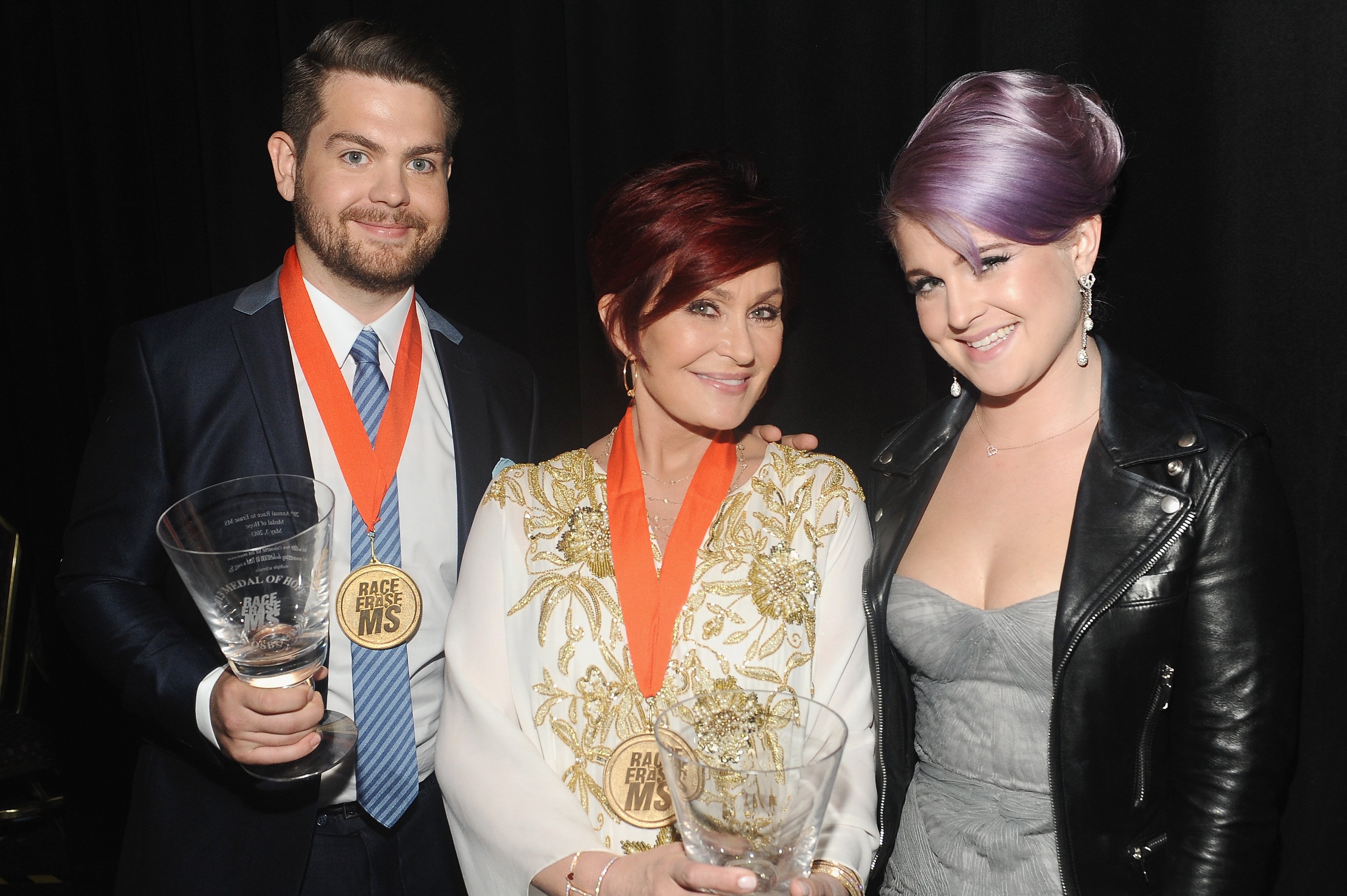 Jack is the only Osbourne child to give his parents grandchildren. He and his ex-wife Lisa Stelly have 3 children together, Pearl, Andy Rose, and Minnie. The couple split after 6 years together.
Eldest sister Aimee followed in her musician dad's footsteps and has her own band ARO. The band has seen much success with one of their music videos racking up 2.5 million views on YouTube.