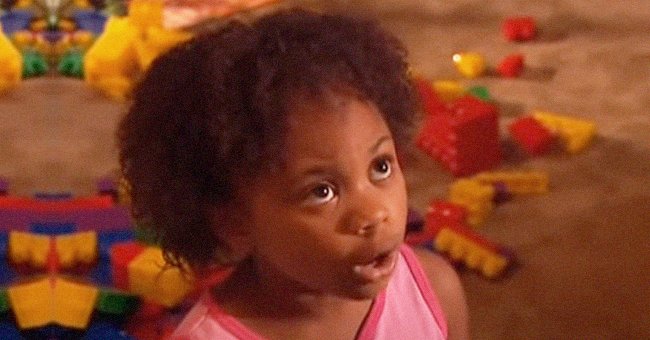 YouTube/Kayeezie
Dee Dee Davis AKA Baby Girl from 'The Bernie Mac Show' Flaunts Wavy Hair & Glowing Skin (Video)

2020 marked the return of the former child actress to the small screen after a 13-year hiatus, with a guest appearance on the comedy series "Two Degrees," but nowadays she is unrecognizable.
24-year-old actress Dee Dee Davis emerged as a child star in 2001 with her portrayal of Bryana Thomkins AKA Baby Girl on the comedy family series "The Bernie Mac Show," on which she worked until its ending in 2006.
After playing the title character's fictional daughter in the series that was loosely based on comedian Bernie Mac's real life for five seasons, Davis only made a guest star appearance on "ER" before disappearing from the spotlight.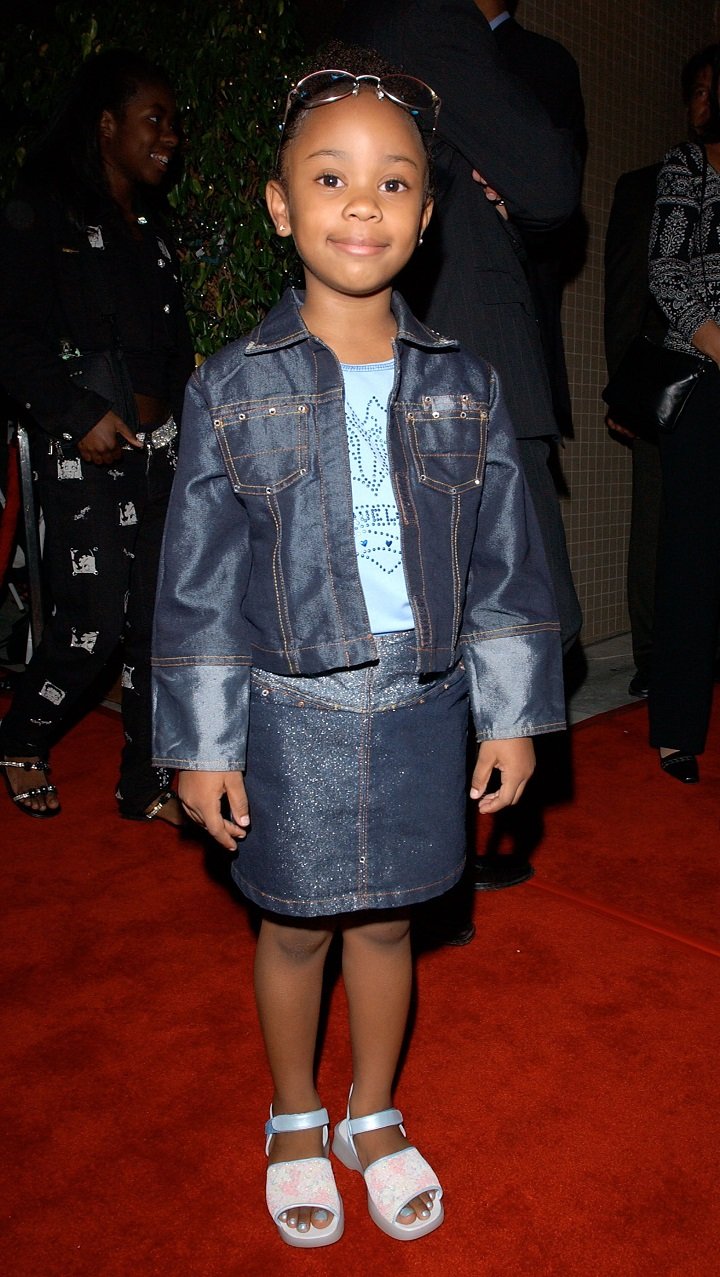 Dee Dee Davis arriving at the "The Bernie Mac Show" season premiere party in Beverly Hills, California in September 2002. | Image: Getty Images.
Now, those who only remember her as Baby Girl from the hit series are going to be surprised to see her as a full-grown adult who is already a mother to a 3-year-old child named Logan Anthony Lee Jackson.
In a recent Instagram post, Davis looked nothing like her iconic TV character, sharing a video on her feed on which she flaunted her long, black, wavy hair and glowing skin with the camera up close.
Davis shared the short clip on the social network on December 13, 2020, and she seemed to be checking her hair on her phone camera. She was wearing a medical mask under her chin and made a gracious gesture with her head and lips.
She only captioned the post with a pair of pink hearts, sending love to her fans and followers on Instagram, with many of them taking to the comments section in response, sending love back.
JOINING BERNIE MAC
Davis was only 4 years old when she was recruited for her debut role as Bryana "Baby Girl" Thomkins, the youngest of the three fictional children of the veteran comedian who played himself in the show.
Twenty years later, Davis still recalls the day she auditioned, wearing bunny slippers and bunny pajamas since she was doing a night scene. She had to read a scene with no other than Mac himself.
"I was so little. What I can remember [about] looking at him, I was [always] looking up, he was so much bigger," Davis said about sharing the TV set with the late comedian, who she compared to the Jolly Green Giant.
Davis also described her relationship with her on-screen brother Jeremy Suarez as very similar to that of real siblings of around the same age. She said it was a love-hate relationship and that they normally argued between scenes.
RECENT YEARS
In February 2017, it surfaced that Davis was expecting her first child a little more than ten years after "The Bernie Mac Show" and she virtually disappeared from the industry.
In 2018, Davis joined a few of her "The Bernie Mac Show" co-stars to tour the city of Albany, Georgia, for a couple of days, in collaboration with the Boys & Girls Club of Albany, to send a positive and inspiring message to the youth.
Please fill in your e-mail so we can share with you our top stories!