11 Fun Facts about Zendaya, Young Actress Who Made History after Winning an Emmy at Only 24
Zendaya made history after bagging an Emmy Award at age 24. The multi-talented actress burst through Hollywood as a Disney star. Here's a rundown of 11 little-known facts about her.
American actress Zendaya - whose real name is Zendaya Maree Stoermer Coleman - is known for her multiple talents. Her acting was earlier recognized at the Emmys.
For playing a teenage drug addict in the HBO series, "Euphoria," she won the Emmy Award for Best Actress in a Drama Series, becoming the youngest woman to win the award. Here are more facts about the star.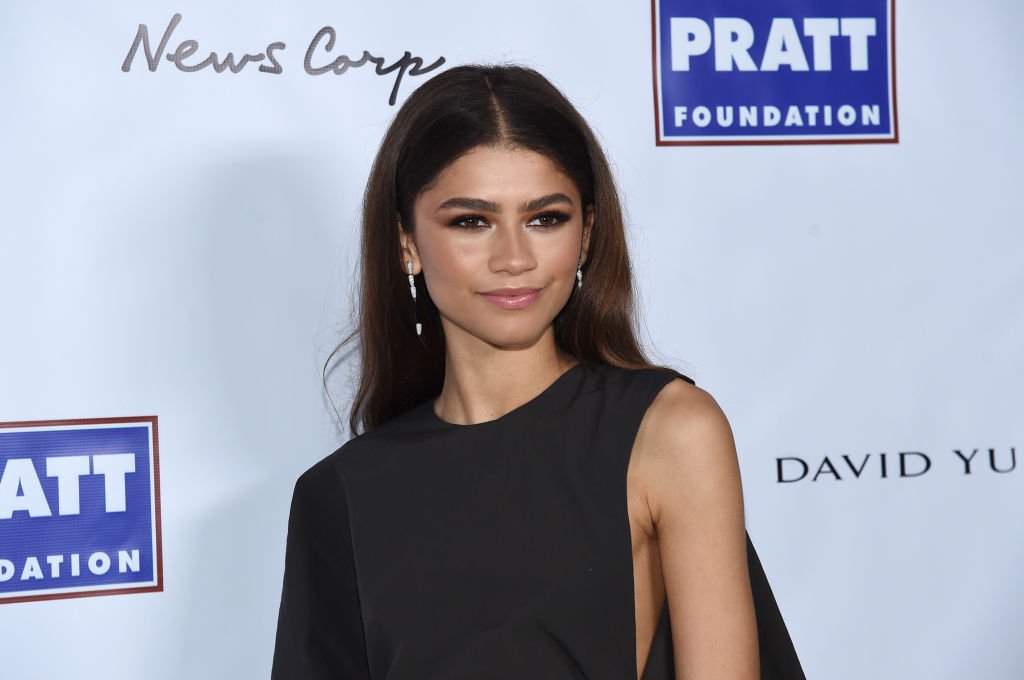 BACKUP DANCER FOR SELENA GOMEZ
At 12, Zendaya was a backup dancer in a Sears commercial featuring Selena Gomez. This happened before she landed roles in Disney original movies that made her famous.
EXTRAORDINARY TEETH
Among Zendaya's many talents and skills is eating ice cream without being bothered by it. She revealed this skill in a 2018 "Secret Talent Theatre" segment with Vanity Fair.
ANOTHER FACT ABOUT HER TEETH
Unlike most people, Zendaya does not have to go through the extraction of wisdom teeth. She was born with one less tooth on the bottom row, which means there's enough space for wisdom teeth.
Zendaya was such a huge fan of "Spider-Man" films that her very first date was to see the movie.
OBSESSED WITH HARRY POTTER
For Zendaya, having "me-time" means rewatching "Harry Potter" films. She even said that she would watch a "Harry Potter" movie once a day as she finds it calming.
A SHY GIRL DURING KINDERGARTEN
Zendaya's mom, Claire Stoermer, revealed that the actress was so shy that she had to repeat kindergarten. She would sit in the corner and stay quiet.
HER PASSION FOR TEACHING 
Born to parents who are both teachers, Zendaya said she would be working as a teacher now if she had not entered the entertainment industry. She'd be successful either way, for sure.
SHE INSPIRED A DOLL'S LOOK
Zendaya slays the style department, so much so that a Barie doll was designed to mimic her look during the 2015 Academy Awards. It was a limited-edition Barbie.
HER NAME HAS DEEP MEANING
One of the interesting things about Zendaya is her unique and catchy name, which was inspired by a word in the Shona language that means "to give thanks."
HER CELEBRITY CRUSH
Like many girls who swooned over Channing Tatum's incredible dance moves in his movies, Zendaya has a crush on the talented actor, whom she got to work with in the film "Smallfoot."
SHE HELPED SHAPE "K.C. UNDERCOVER"
Zendaya made a major contribution to the content on Disney Channel's "K.C. Undercover." Fresh off the success of "Shake It Up," the actress had managed to influence the content of the Disney show.
HER FIRST DATE
Zendaya was such a huge fan of "Spider-Man" films that her very first date was to see the movie. Later, in 2017, she played Michelle Jones in "Spider-Man: Homecoming."