Amirah Vann from 'How to Get Away with Murder' Shows off Baby Bump at 40 in a Black Mini-Dress
"How to Get Away with Murder" star Amirah Vann took a break from wearing formal suits and rocked a black mini-dress which showed off her growing baby bump. 
Despite the uncertainties the world has experienced this year, Amirah Vann has found a clearer view of her life now that she is carrying her first child in her belly with her fiancé Patrick Oyeku.
The soon-to-be mother took to Instagram to proudly share a picture of herself while enjoying a fun-filled holiday at the breath-taking Garza Blanca Los Cabos in Cabo San Lucas, Mexico.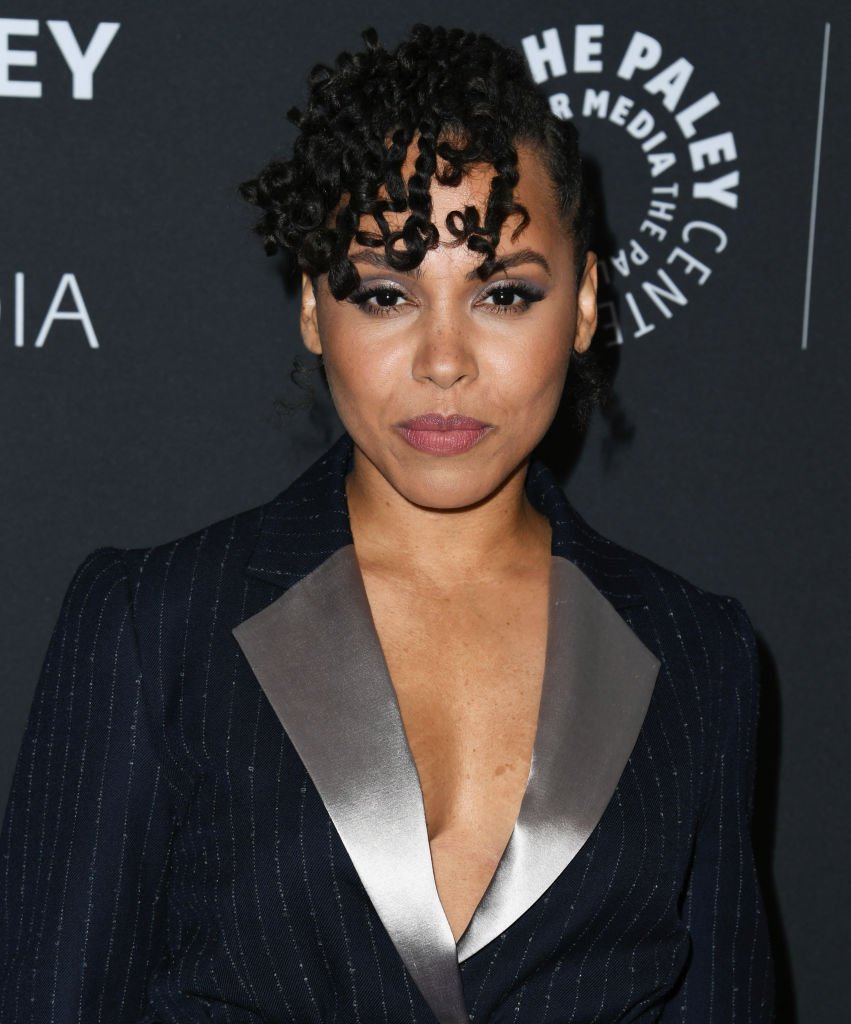 SPECIAL BABY MOON
Many fans are used to seeing the 40-year-old actress in powerful suits in the hit series "How to Get Way with Murder" but she set her formal wear aside for her tropical trip.
In the picture, Vann wore a black mini dress, highlighting her huge baby bump. The good-looking expectant mother looked happy and content while wading her feet in the water. 
Alongside her post, Vann wrote a sweet caption thanking the luxurious Mexican resort for giving her an unforgettable fun-filled experience and for making her babymoon extra special. 
NOT A SMOOTH JOURNEY
Avid HTGAWM fans took to the comment section to congratulate the acclaimed actress for her pregnancy journey. Others were amazed by Vann's timeless beauty.
Vann confirmed her pregnancy through a personal essay in Glamour. In her message, the "Underground" alum wrote that it has not been a smooth ride. She added:
"Sixteen weeks into my pregnancy, I was diagnosed with an 'incompetent cervix.'"
She explained in her essay that if an expecting mother has an insufficient or short cervix, it can open too soon, which poses a risk for premature birth or pregnancy loss. 
The "Star Trek: Picard" star was earlier asked if she wanted to get a cervical cerclage, a surgery that places stitches in the cervix to hold it closed. She doubted the procedure as she found it risky.
Vann is happy that she is not alone in her journey and has completely forgotten about the pain.
SHE IS NOT ALONE
The actress, who was promoted as a series regular in HTGAWM, felt that she was already a failing mother. Her negative thinking changed after she found brave mothers with the same experience on the internet.
After she heard their experiences, including the procedure, she realized that the cervical cerclage or Shirodkar cerclage operation was "faith-based." She decided to go through it.
Vann is happy that she is not alone in her journey and has completely forgotten about the pain. Now in her third trimester, she looks forward to meeting her beautiful child soon.
In a similar situation was comedian Amy Schumer, who previously opened up about her pregnancy complications when she was pregnant with her 1-year-old son, Gene. 
Though she has plans on expanding her family, Schumer revealed that she cannot be pregnant again after she battled extreme morning sickness and two more abnormalities found in the uterus.