'The Voice' Fans Divided after Carter Rubin Is Crowned the Winner — See Their Reactions
On the season 19 finale of "The Voice" five contestants went head-to-head to take the crown. The winner was finally announced but viewers are divided on who they think should've won.
The two-part season 19 finale ended on December 15, 2020, with Carter Rubin, 15, announced as the winner. The Shoreham, New York native tied with Brynn Cartelli, a past winner, as the show's youngest champions.
Rubin gave coach Gwen Stefani, 51, her first-ever win on the NBC singing competition. After it was announced that her team member had won, Stefani couldn't help but repeatedly tell the teenager that he'd actually won.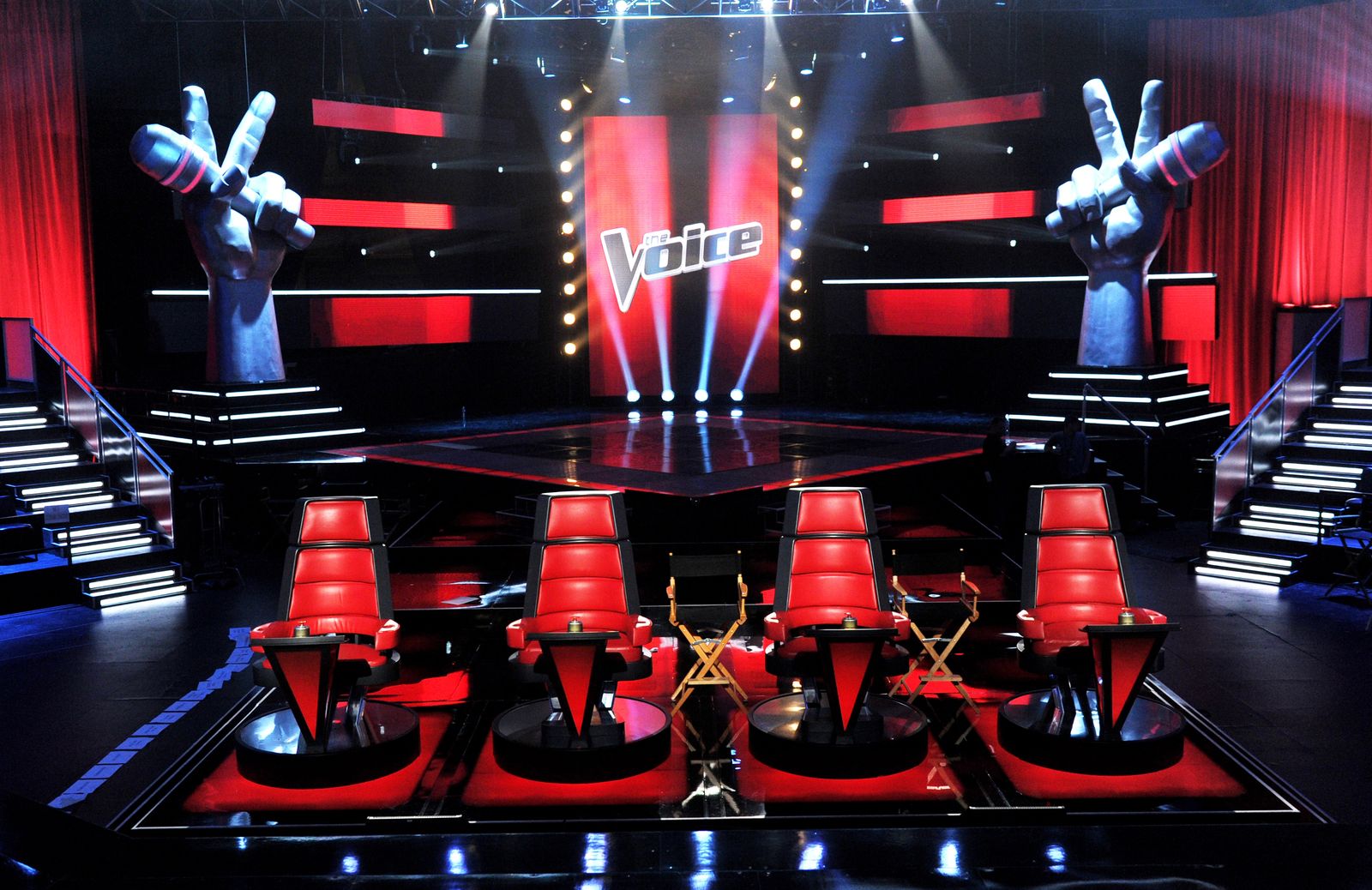 For the second part of the season finale, Stefani got to perform a duet of her song "You Make It Feel Like Christmas" with Rubin. On Monday, he tackled an original song called "Up From Here."
Singing was an easy choice for the teenager as his grandfather was a backup vocalist and a guitarist for Jay and the Americans. Rubin confessed that he loved making music with his family.

The young winner also played music with his autistic older brother, Jack, 19. The pair has had the pleasure of performing together at their family's autism foundation, Families in Arms.
The Rubin's foundation surprises families with trips to amusement parks. For the finale, the young star won against team Kelly Clarkson's Desz, John Legend's John Holiday, and Blake Shelton's Ian Flanigan and Jim Ranger.

Rubin's crowning was received well by some viewers while others thought he wasn't deserving of the win. Those in favor of the teenager taking the crown included a fan who wrote on "The Voice's" Instagram announcement:
"He deserved it! Congratulations Carter!"
Another fan who also supported the win noted how the person who deserved to win had finally won the singing competition. Someone else also shared how happy they were for Rubin.
On the other hand, some people thought the teenager wasn't the rightful winner. One person thought Holiday should've been number one, followed by Desz, Ranger, Rubin, and then Flanigan.

Another viewer felt Rubin had talent but still felt the contestant wasn't better than Desz or Holiday. Some else also commented negatively to the win by noting who they thought should've won, simply writing:
"Jim was robbed!"

Even though Rubin won "The Voice" at age 15, when he auditioned for the first time he was only 14! In July 2020, the teenager auditioned by singing a powerful rendition of Lewis Capaldi's "Before You Go."
Carter Rubin's performance of Lewis Daigel's song touched Kelly Clarkson and almost brought her to tears.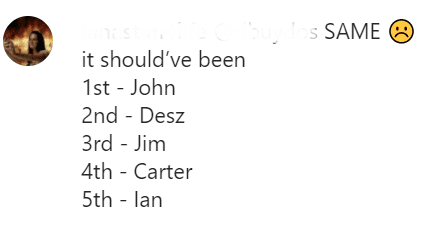 The judges were shocked that a boy so young could sing so wonderfully. Legend was quite impressed by Rubin's vocal control and range at such a young age and he fought with Stefani to get him but failed.
Some of the other songs he's impressed the judges with include Lauren Daigle's "You Say" and Mariah Carey's "Hero." His performance of Daigle's song touched Clarkson and almost brought her to tears.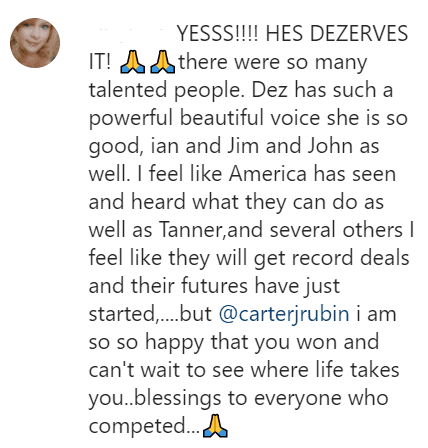 Rubin's win tied him with season 14's Cartelli who also took the crown at age 15. She was a part of Clarkson's team, at the time, and revealed that her coach had told her to have fun with the competition.
The country musician imparted her knowledge further to the contestant by telling her to stay grounded. She also urged Cartelli to keep things normal in her life and after winning she released her debut single, "Walk My Way."