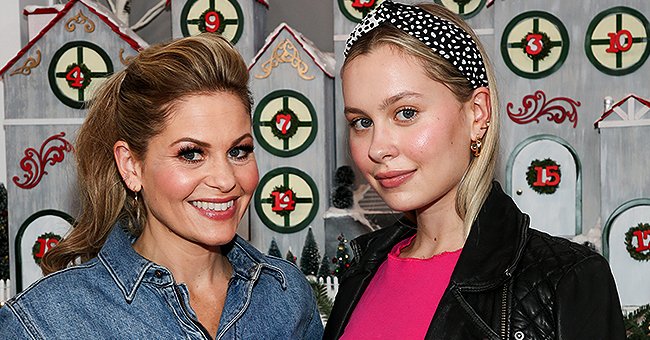 Getty Images
Candace Cameron Bure & Daughter Natasha Look like Twins While Dancing in This Hilarious Video

"Fuller House" star Candace Cameron Bure hopped into a popular TikTok dance trend with her 20-year-old daughter Natasha, showing that the 44-year-old actress has some "moves."
Candace Cameron Bure and her daughter Natasha shared their humorous participation in a TikTok dance trend on social media - showing everyone what the mother-and-daughter duo get up to while at home.
But the 44-year-old actress didn't just show off her dance moves in the video, looking fit and toned; she previously credited her body transformation to a fitness app she started using four years ago.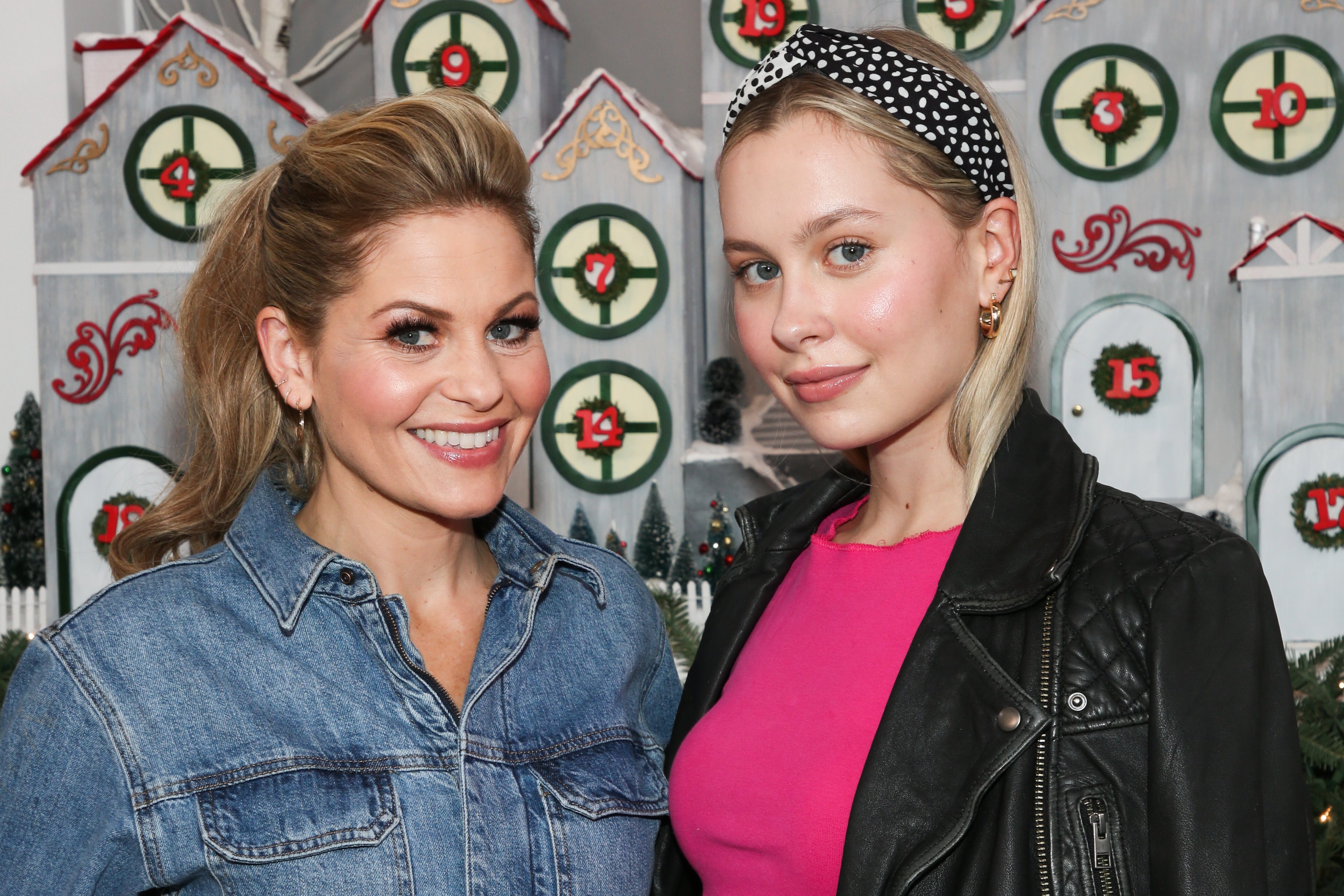 Candace Cameron-Bure and her daughter Natasha Bure visit Hallmark Channel's "Home & Family" on November 18, 2019, in Universal City, California. | Source: Getty Images.
GRATEFUL FOR HER LIFE
Bure's latest holiday movie, "If I Only Had Christmas," premiered on Hallmark on November 29, and ahead of its release, the actress said that she is grateful to still have the two things in her life that bring her the most joy.
The pandemic shined a light on what is most important to Bure - her family and her work, and having both this Christmas makes her a very happy person this holiday season, as she said:
"I am also incredibly grateful that I've[sic] still have the opportunity to work and do what I love during 2020."
STAYING CONNECTED
The pair love spending time together, and Natasha keeps her mom in with the latest trends, but the actress is no stranger to keeping fit. Four years ago, she started using the Kira Stokes Fit app and never looked back.
A big fan of the fitness guru Kira Stokes, Bure credited the workouts for transforming her body "like no other," and it shows in the adorable TikTok video she made with Natasha.
THE DANCE
Joining in on a popular dance trend, Bure and Natasha jammed it out to the hit song "What You Know Bout Love" by the late rapper Pop Smoke, and their performance left fans trying to tell them apart.
Responding to Bure's post on social media, followers loved the dance, but what impressed them, even more is that they looked more like twins than a mother-and-daughter duo, as some netizens wrote: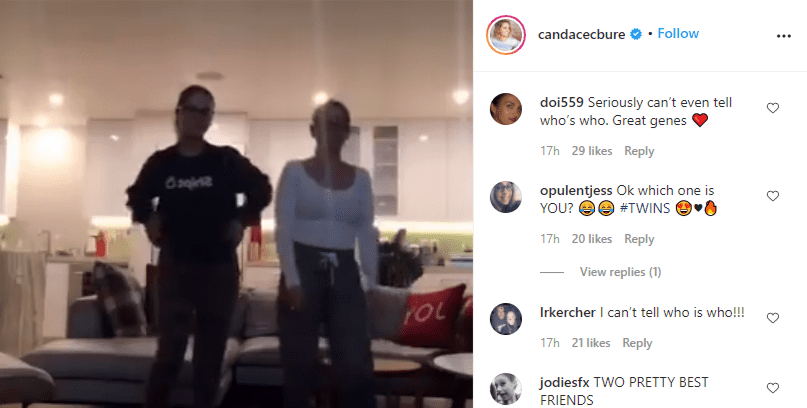 Fans responding to Candace Cameron-Bure's TikTok dance with her daughter Natasha, on December 16, 2020. | Source: Instagram/candacecbure.
While Natasha's post on TikTok stated that her mom has some "moves," Bure explained in the caption of her post when they put the humorous but lovable dance steps together, as she wrote:
"This is what @natashabure and I do after everyone goes to bed. And by everyone, I mean Val and Boris."
LIKE MOTHER, LIKE DAUGHTER
Evenings gave the pair enough time to practice since Bure previously shared that her daughter is too picky to go on dates often. For this reason, Bure joked that Natasha never asks her for dating advice.
However, Natasha is somewhat following in her mother's footsteps. As opposed to the big screen like her mom, Natasha initially found interest in musical theatre before pivoting more towards television and film.
GRANDMOTHER STATUS WANTED
While Candace Cameron-Bure can't wait for Natasha to get married so that grandchildren can follow, she might become a grandmother sooner than she expected since her son Lev got engaged early in November.
Hoping that Lev and his fiance, Taylor Hutchinson, will start a family soon, Bure wants to prove that she will become the hottest grandmother, who can't wait to dote upon her first grandchild.
Please fill in your e-mail so we can share with you our top stories!