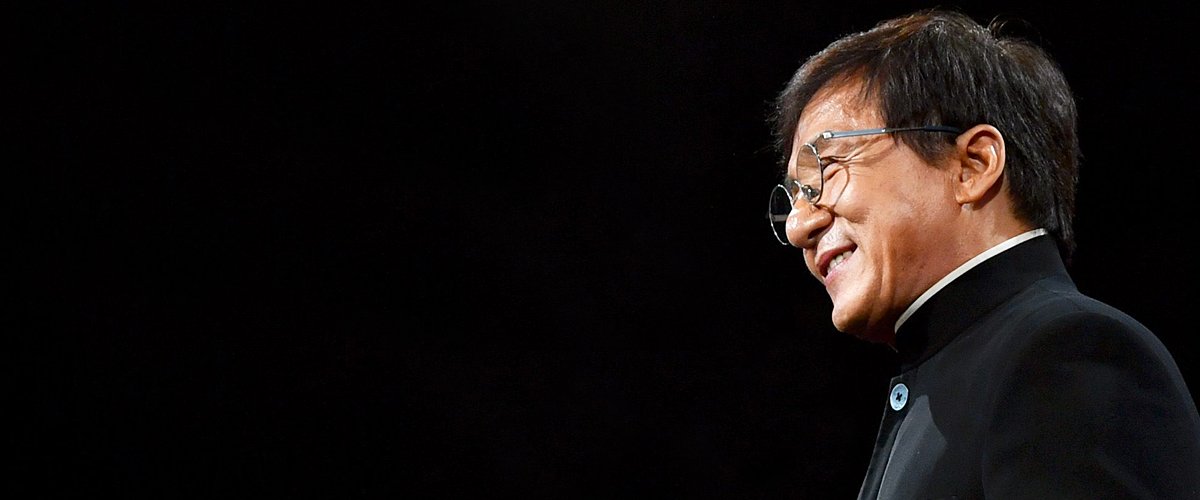 Getty Images
Jackie Chan's Daughter Married Her Girlfriend — Little Known Facts about the Actor's 2 Kids

Legendary actor Jackie Chan has a complicated relationship with his two children, highlighted by his fractious relationship with his recently married illegitimate daughter Etta Ng.
The tragic 1973 death of film legend Bruce Lee left a gaping hole in the Hong Kong film world. However, Jackie Chan stormed onto the scene in the late 1970s with his unique "kung fu comedy" filmmaking style, and he has never looked back.
Chan takes pride in performing his stunts by himself — no matter how dangerous. Not satisfied with his success within the Asian film market, Chan began penetrating Hollywood.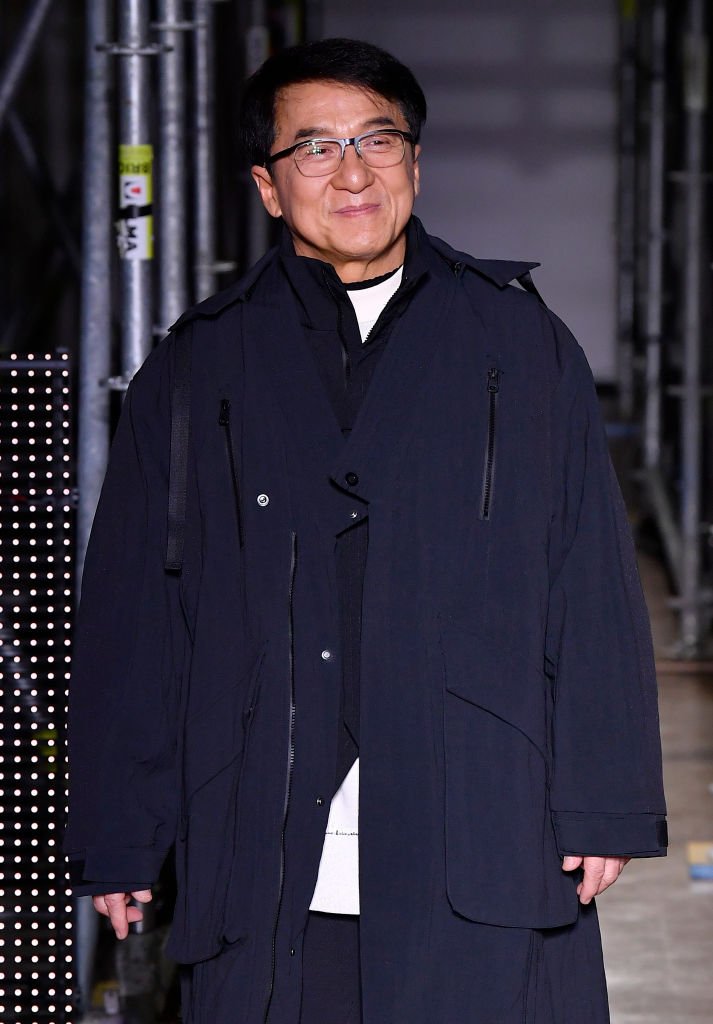 Jackie Chan walks the runway during the Li-Ning Menswear Fall/Winter 2020-2021 show as part of Paris Fashion Week on January 18, 2020 | Photo: Getty Images
He eventually cemented his status as a superstar with the box office hits "Tuxedo" and the "Rush Hour" franchise. Today, Jackie Chan is one of the most influential cinematic personalities in the world.
He boasts a strong following that cuts across racial and ethnic divides. Despite being a respected public figure, Jackie Chan's family life has often come under intense scrutiny. Many believe that the actor neglected his responsibility to his family while building his career.
INSIDE JACKIE CHAN'S FAMILY
Jackie Chan had only just begun to gain some prominence when he met his future wife, Joan Lin. At the time, Jackie Chan's wife was a Taiwanese actress and was much more famous than him, with several awards to her name.
Their relationship was not well-received by the public, but things escalated pretty quickly between them after Lin became pregnant. Chan immediately shipped her off to the United States while he continued to work.
In 1982, Chan married Joan Lin in a small coffee shop in L.A. The couple welcomed their only child, son Jaycee Chan, later that year.
RELATIONSHIP WITH SON
Even though Jackie Chan is notoriously private about his personal life, it is not a hidden fact that he has a complicated relationship with his son.
Despite the bad press she received from the affair and being estranged from Chan ever since Elaine claims she holds no grudges.
In a tell-all memoir, "Jackie Chan: Never Grow Up, Only Get Older," released in April 2015, Chan opened up for the first time about parenting his son.
The actor revealed that he believed beating a child was the best way to discipline them and admitted that he beat his son only once but regretted it.
More importantly, Chan claimed he was not a great dad because he hardly had enough time for his son. Today, Jackie Chan's son is following his father's footsteps by pursuing an acting career.
He has also enjoyed a relatively successful singing career, winning several awards in Asia for Best New Male Singer. In 2014, Jaycee was sentenced to a 3-year jail term for illegal possession and abuse of marijuana.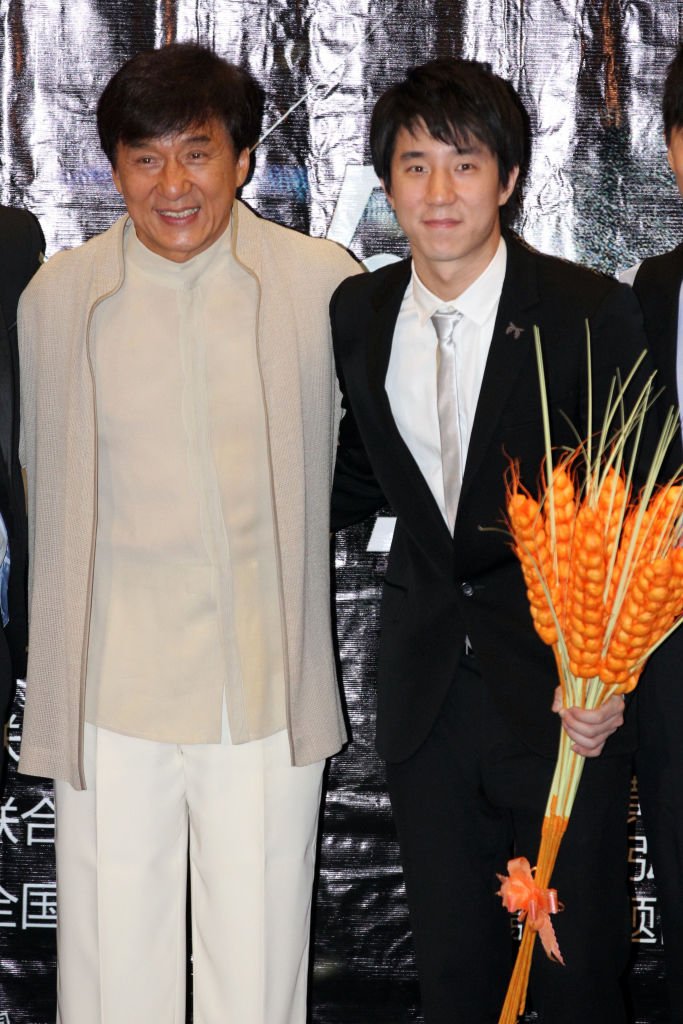 Jackie Chan and his son Jaycee Chan attend "Double Trouble" premiere at Jackie Chan Yaolai International Cinema on June 5, 2012 | Photo: Getty Images
Chan did not try to bail out his son before the trial and never visited him for once during his six-month stay in prison. Upon his release from jail in February 2015, Jaycee issued a public apology, where he promised to be of better behavior.
Soon after apologizing, the 38-year-old actor-singer jetted off to Taiwan to be with his mom, who was deeply hurt but his actions.
While Jackie Chan is known to be notoriously private, one aspect of his life that he would love to keep buried in the past or erased is his affair with Elaine Ng Yi-Lei, a former Miss Asia.
JACKIE CHAN'S UNSPOKEN MISTAKE
Jackie Chan's tell-all memoir mentioned everything about his life — from his first love to his wife and even a few girlfriends, including Taiwanese pop singer Teresa Teng.
However, Chan only vaguely refers to the affair, describing it as "that serious mistake." More importantly, Chan completely avoids talking about his illegitimate daughter Etta Ng Chok Lam with Elaine.
Despite the bad press she received from the affair and being estranged from Chan ever since, Elaine claims she holds no grudges against the martial arts superstar because it was a consensual affair.
However, the story is very different with Chan's estranged daughter Etta Ng. The Hollywood icon has never acknowledged her as his child, and she is said to consider her famous dad a stranger.
In 2018, Jackie Chan's daughter Etta Ng and her then-girlfriend Andi Autumn made headlines when they sensationally claimed they had been left homeless due to having homophobic parents.
Later that same year, Etta and her Autumn exchanged marital vows in a ceremony in Toronto. Chan has avoided commenting on Etta's relationship, but Elaine supports her daughter's choice and approves of their union.
Barely a year after their marriage, several media reports claimed that the couple had separated. However, the twosome rubbished the news and claimed they had never been happier.
Jackie Chan's dedication to his career has served him well throughout the years, but it has inevitably come at the expense of his family. Still, there is so much time to begin to make amends.
Please fill in your e-mail so we can share with you our top stories!