Fans Praise Remy Ma & Papoose's Relationship after They Displayed Heart-Melting PDA in IG Clip
Rapper Papoose recently shared a video of himself and his wife, Remy Ma, and the loved-up couple melted fans' hearts with their affectionate display.
"Love & Hip Hop" couple Shamele "Papoose" Mackie and his wife Reminisce "Remy Ma" Mackie have long been considered hop-hop relations goals because of their commitment to each other over the years.
The couple sent fans swooning over them with a PDA-filled video of the couple and a sweet audio cameo from their daughter, Reminisce Mackenzie.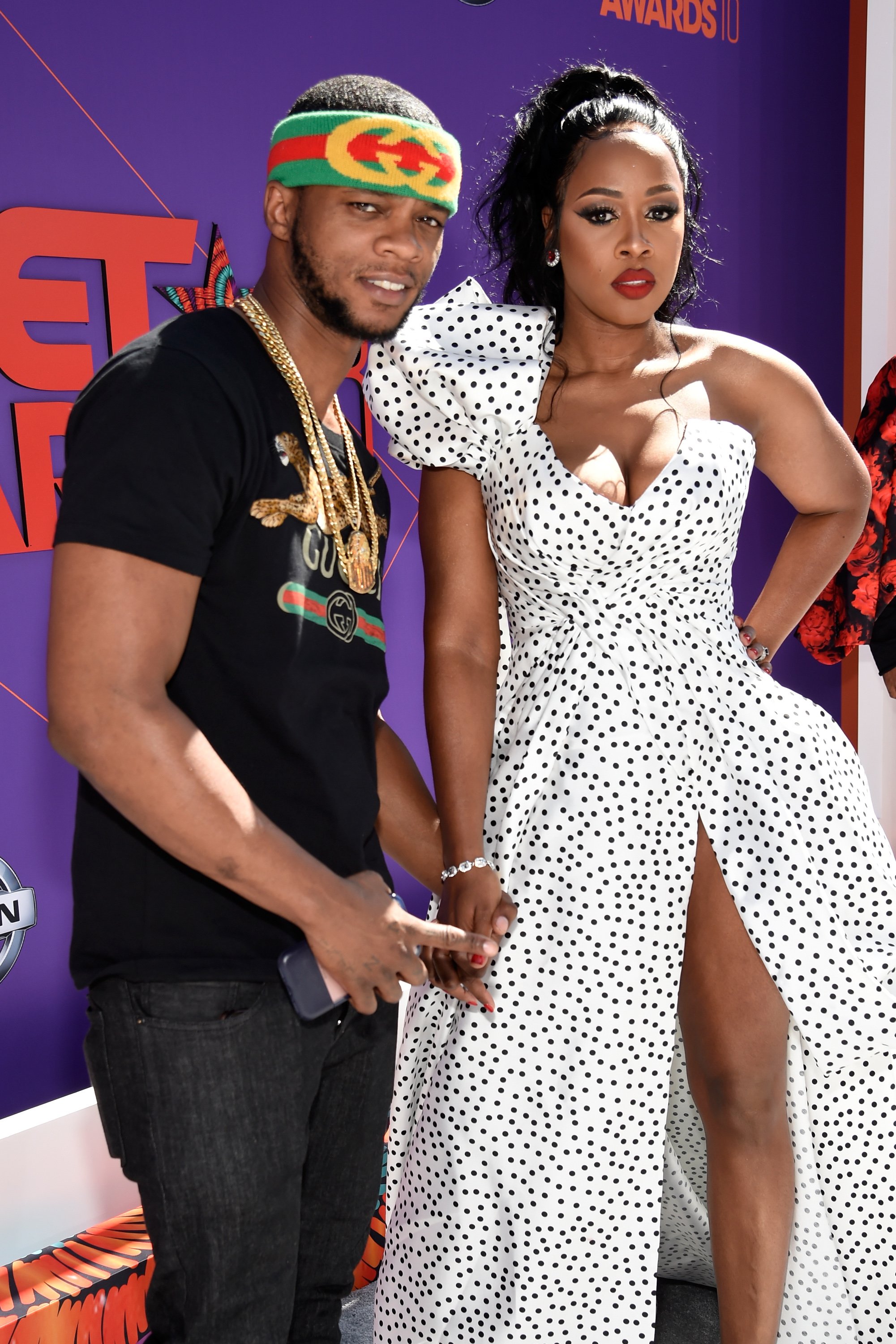 The video featured Papoose and Remy sitting in each other's arms. Papoose rocked a white T-shirt and a black cap with the words "Black Love" embroidered on the front. The video was captioned:
"Let The Queen out of my site for 5 minutes. And she goes to 7-eleven in a snow storm."
Remy was clad in leopard-print pajamas accessorized with gold necklaces and hoop earrings. The "Conceited" rapper looked stunning with her perfectly styled hair and makeup with long luscious lashes.
As the couple discussed the weather, Remy admitted that she had indeed ventured outside and was now feeling very cold, as she held up her fingers for Papoose to kiss.
Baby Reminisce could be heard in the background of the video chatting with her mommy and sweetly offering her a bottle of pink-colored medicine.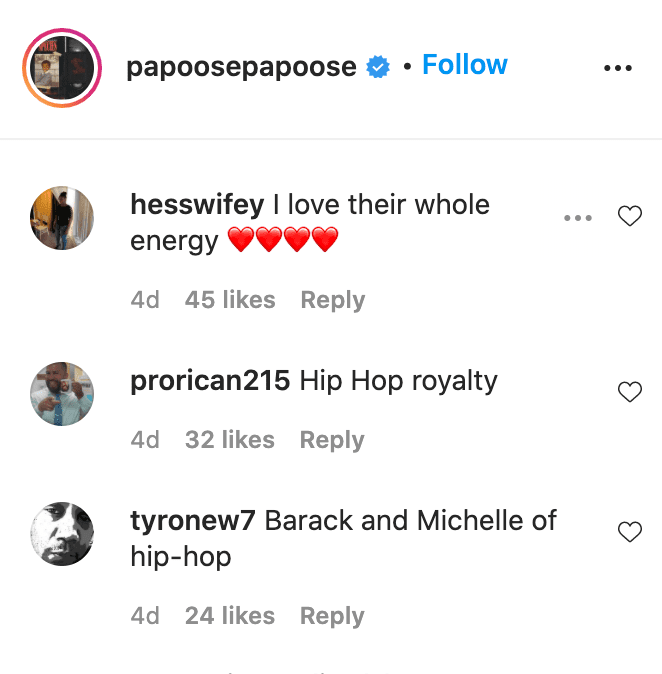 Fans were delighted to see the couple and dubbed them "relationship goals," with some even referring to them as the "Barack and Michelle" of hip-hop.
One fan commented, "The realest and dopest couple," while another wrote, " love their whole energy." A third fan said, "[You] guys look soo good together."
The couple, who have been married for 12 years, have stuck by each other through thick and thin. When Remy was sent to prison in 2008, Papoose stuck by her side.
The lovebirds planned to tie the knot while the "Terror Squad" rapper served her sentence. However, the official ceremony was canceled after Papoose was caught with handcuff keys on the wedding day.
Remy was released after six years, and the couple soon solidified their love by renewing their vows, celebrating ten years of marriage. During the celebration, the couple announced that they were expecting their first child.
The couple welcomed their "golden child" in December 2018. Excited dad, Papoose, showed his wife appreciation by gifting her a brand new Platinum Cadillac Escalade, which the rapper diva absolutely loved.