Anderson Cooper Hated New Year's Eve after His Dad's Death — His Sad Story
This month news anchor Anderson Cooper was interviewed for a podcast where he shared how he felt about New Year's Eve after his father passed away around that time when he was a little boy.
Anderson Cooper, 53, lost his father Wyatt a few days after New Year's Eve when the CNN anchor was only 10 years old. His father sadly passed away on January 5, 1978.
The special day became a sore spot for Cooper and in a recent interview, he explained why. Last Friday, the television personality called into SiriusXM's "Quarantined with Bruce" on Radio Andy.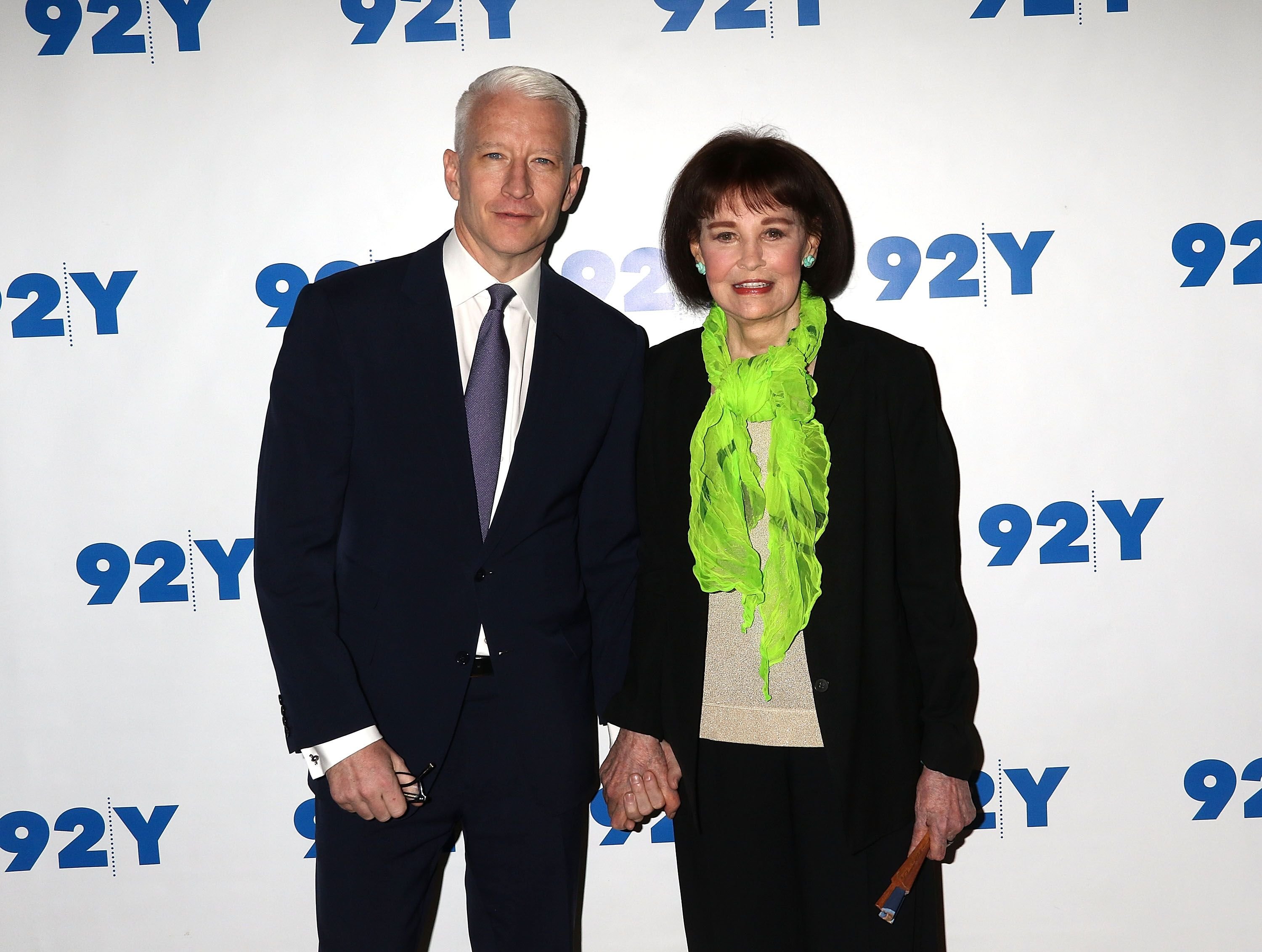 Speaking to Bruce Bozzi, Cooper explained why he'd always hated New Year's Eve (NYE) long before he started hosting CNN's NYE special. The star shared how he recalled that NYE day distinctly, saying:
"He [Wyatt Cooper] was in the hospital and it was so terrifying."
The television show anchor confessed how that day ruined NYE for him from then on. Showing how much he resented the day, the "Anderson Cooper 360°" show host, elaborated:
"It sort of became this night of like, terror, basically, and sadness."
Then fifteen years ago he was asked to host CNN's December 31 broadcast. He explained how he'd volunteered to do it because the day was generally a bad one to be out and about.
The New York City native shared some of his struggles on the day including finding a cab and experiencing long lines at coat checks in the clubs. That's how Cooper started hosting the show.
Instead of his continued hate of the festive day, Cooper found himself loving being in Times Square on NYE. This year, he's set to host the show live with his best friend Andy Cohen.
Besides losing his father when he was a little boy, Cooper also lost his mother last year.
This would be the fourth time that the pair host the coverage together. The Bravo host actually confirmed the news last Monday with an announcement on his Instagram account.
Besides losing his father when he was a little boy, Cooper also lost his mother last year. Gloria Vanderbilt, a socialite and fashion designer, passed away at age 95 on June 17, 2019.
She died from advanced stomach cancer, which was only diagnosed a month before her death. The disease had already spread to her other organs by the time it was picked up by doctors.