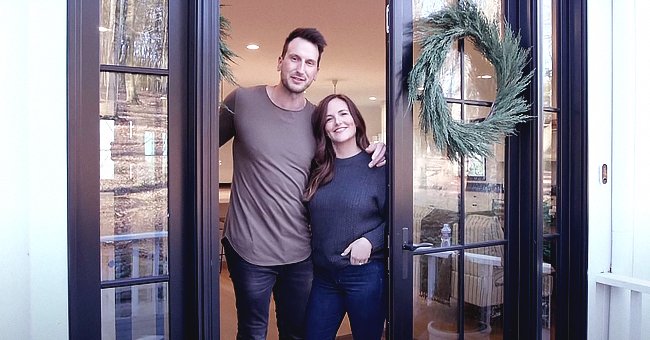 youtube.com/People
Tour Russell Dickerson and Wife Kailey's Nashville Farmhouse Decorated for Christmas

Country star Russell Dickerson and his wife Kailey recently shared their first holiday season in their new home with their first child, Remington Edward.
Russell Dickerson and Kailey first saw their home in 2019. The couple immediately liked the property, which is located in Nashville. The five wooded acres featured a treehouse and rope swing.
During the pair's first visit, Kailey told Russell that she could have a huge Christmas tree in the living room, which has a vaulted ceiling. She then said that they should buy the five-bedroom house.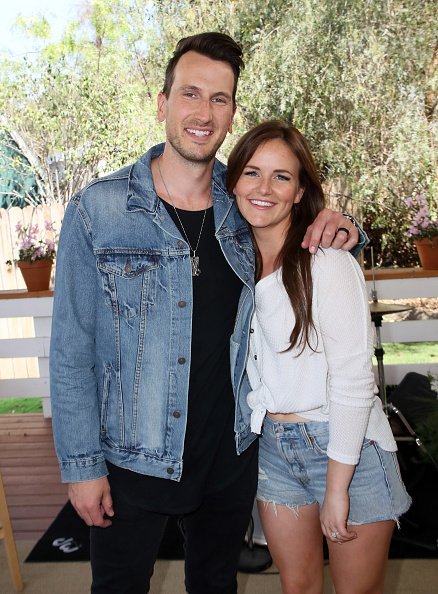 Russell Dickerson and wife Kailey Dickerson on April 11, 2018 in Universal City, California. | Photo: Getty Images
However, it was just the first step as the house was also in need of an update. Kailey then designed the interiors, turning it into a modern farmhouse. Kailey said that it was a creative outlet for her.
Although Russell offered ideas and opinions, he entrusted the final say to Kailey. Elsewhere in the home, there's a workout room and music studio. Watch the video below to see the couple's house.
The 4,800 square feet property became even more beautiful when the loved-up couple welcomed their first child together, son Remington three months ago.
Kailey informed him that she was pregnant on New Year's Day.
Kailey and Russell first met in 2008. At the time, they were both music students at Nashville's Belmont University. Soon, they became lovers and finally exchanged their wedding vows in 2013.
In April, Russell first revealed to PEOPLE that he and Kailey were expecting. He joked at the time: "I've been rocking the dad shoes for a while now. NOW they're official!"
Russell was thrown for a loop when the good news did come since the couple conceived after nine months of trying. Kailey informed him that she was pregnant on New Year's Day.
In June, the singer revealed the sex of his baby on the way through a video that shows him buying infant overalls at Target. The video also shows the pair's home with blue ribbons.
Russell and Kailey showed off their son's nursery in adorable pictures to PEOPLE in August. Kailey said that they wanted their child's room to feel like "his own happy camping retreat in the forest."
On September 10, Kailey gave birth to Remington. The baby weighed 10 pounds, 4 oz, and measured 22.5 inches long, as reported by PEOPLE. The couple was thrilled when he came into their lives.
Please fill in your e-mail so we can share with you our top stories!