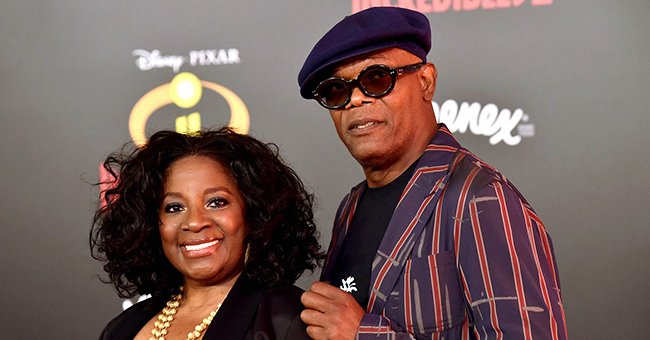 Getty Images
See Samuel L Jackson's Wife LaTanya's Loving Tribute on His 72nd Birthday

Samuel L. Jackson's wife shared a tribute for the accomplished actor on Instagram on December 21 to wish him a happy 72nd birthday.
LaTanya Richardson Jackson, wife of Samuel L. Jackson, shared a sweet message on her Instagram to wish the accomplished actor a happy 72nd birthday. Their daughter too shared birthday wishes for him.
The couple has been married for 40 years and had met as college students. They have one daughter, Zoe Jackson, who followed in her parents' film industry footsteps as she is a TV producer.
LaTanya has shared with Essence how she and the "Pulp Fiction" star have kept their marriage all these years and it involves having a mantra that both of them believe and see value in.
She called herself and her husband revolutionaries and that their mantra was based on the thing they believed to be most revolutionary as she said,
"We used to say the most revolutionary thing was to keep a black family together. So that became our mantra."
She also revealed that no matter what happened, she would not "let the sun go down" on her "wrath" and if she needed to, she would grit her teeth and say "goodnight" and "I love you" if they happen to be in a rough spot.
She shared too that you have to have a big heart as men are different. She expressed the value of having "the Lord" especially when you might need to turn to someone or something in hard times during a relationship.
Samuel has been ranked as the most bankable Hollywood actor as he appeared been in more than 120 films.
The Jacksons definitely seem happy together as they both take turns celebrating each other on their respective Instagrams during special milestones in their lives.
In the most recent post, LaTanya shared a photo of a serious-looking Samuel in a grey sweatshirt and round sunglasses, sitting on a bench surrounded by roses. The caption read,
"A VERY HAPPY BIRTHDAY MY SLJ♥️I PRAY THAT GOD CONTINUES TO MAKE YOU HIS MAN WITH BLESSINGS OVERFLOWING?♥️?♥️?@samuelljackson"
Samuel has been ranked as the most bankable Hollywood actor as he has appeared in more than 120 films, which earned a huge total of $5.76 billion at the US box office.
He has starred in many franchises such as "Jurassic Park", "Star Wars" and playing Nick Fury in multiple movies from the Marvel Universe.
LaTanya grew up in a charitable family, giving and raising donations for different churches and organizations. Her grandfather who raised her spent most of his time doing this.
LaTanya has an equally successful career in comparison to her husband. She was nominated for a Tony for best lead actress for her performance in "A Raisin in the Sun."
Please fill in your e-mail so we can share with you our top stories!