GettyImages
Look Back at 6 Times the Royal Family Broke the Rules – from Meghan and Kate to Queen Elizabeth
One might expect the members of the royal family to be the most adherent to royal rules. However, there have been times when some royals went against the norm — including the Queen!
Being a member of the British royal family might seem glamorous and enviable to the eyes of many. However, with such great standings come a great number of rules, regulations, and protocols.
Still, with these rules, there have been times when royals threw caution to the wind and went against some royal protocols — including the Queen herself! Here is a look at six times the Queen and her family colored outside the lines a little.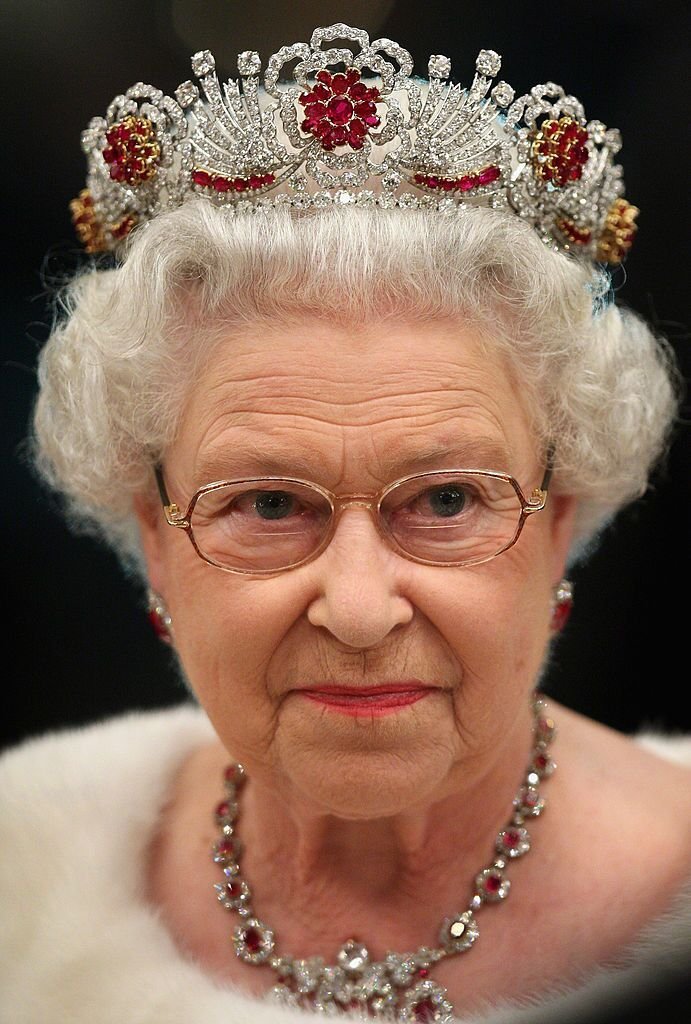 Queen Elizabeth at a state banquet at Brdo Castle on October 21, 2008. | Photo: Getty Images
PRINCE WILLIAM AND KATE
The Duke and Duchess of Cambridge are no strangers to breaking the rules. In fact, many might be interested to know that they have been found doing so more than just once or twice.
As a rule in the British Royal Family, the members typically arrive at events in order of rank, with the most senior arriving last. This means that the Queen is expected to show up last.
However, one year, William and Kate broke that rule when they arrived late at the Easter church service at St George's Chapel due to traffic. They had spent the weekend with their kids at Kate's parents' house and got stuck on their journey due to roadworks on the M4.
PRINCESS DIANA
Princess Diana was famously known as the People's Princess primarily because of how kind and humble she always was. This down-to-earth trait translated to many aspects of her life and marriage to Prince Charles, including her engagement ring.
It was revealed that Diana insisted on picking her engagement ring from the pages of a catalog — a collection made by Garrard jewelry. Traditionally, royals always have their engagement rings custom-made.
She has a long list of broken rules under her belt, including announcing the birth of her son, Archie, on Instagram...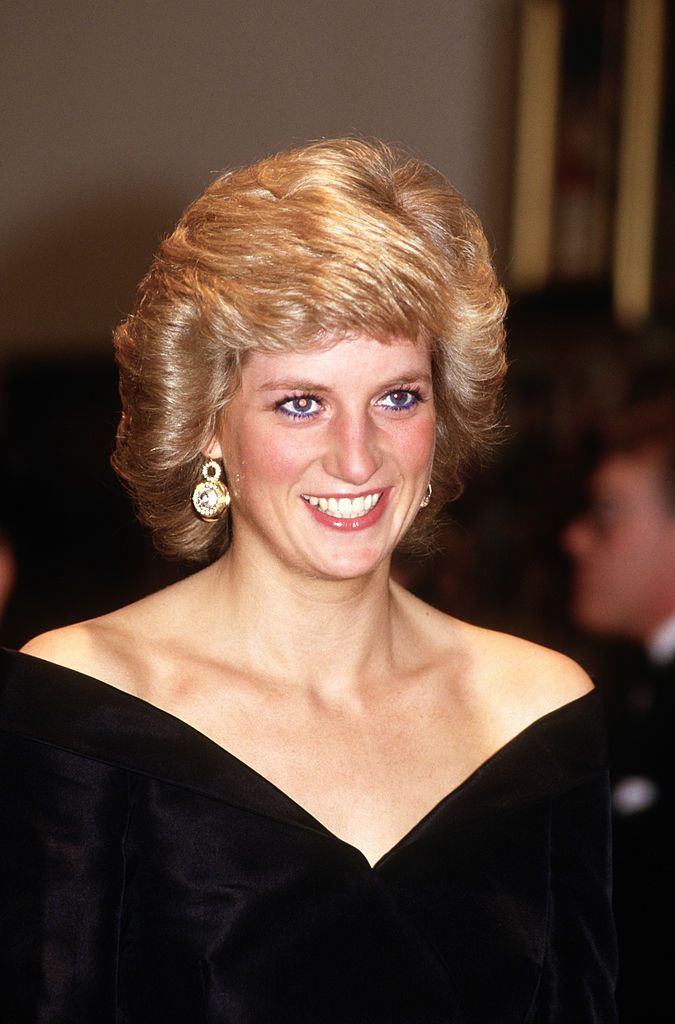 Princess Diana at a fashion show at the Cologne Museum of Art in Cologne, Germany in November 1987. | Photo: Getty Images
PRINCE HARRY
Royals and selfies do not mix. At all. So, it was a surprise for many people when Prince Harry was enthusiastic about obliging one in 2016. The Prince stopped for a quick selfie in Estonia.
Not only was that small act a breach of a royal rule, but it was also out of character for the Prince as he has openly stated his dislike for selfies. He reportedly turned down a request for one during a visit to the Australian War Memorial in Canberra, saying he hates selfies.
THE QUEEN
This one rule breaker might be a shocker to many. However, it is perhaps right that the one person who would be above rules would be the person who enforces them herself.
The Queen is reportedly known to bend a few lines sometimes, as she did in 1998. The long-ruling monarch shocked many when she agreed to sign a football for a young Manchester United football fan.
This happened during a visit to Malaysia. She also shocked people in 2009 when she hugged Michelle Obama — a gesture forbidden to any royal family member.
PRINCE HARRY AND MEGHAN MARKLE
Members of the royal family are not often seen making affectionate gestures as couples. Harry and Meghan often caused quite a stir with their easygoing attitude when they were working royals.
During their first public appearance together at the Toronto Invictus Games and their first TV interview since becoming engaged, the now-husband and wife were seen cozying up to one another.
Markle is often referred to as a royal protocol rebel. She has a long list of broken rules under her belt, including announcing the birth of her son, Archie, on Instagram, and sharing her political views.
PRINCESS ANNE
Princess Anne, the second child and only daughter of the Queen, was the only one of the monarch's children to raise her kids without royal HRH titles or status. She explained her decision to do so and claimed that she thought it would make her children's lives easier.
Please fill in your e-mail so we can share with you our top stories!