Ron Teigen Sr Has a Tattoo of His Daughter — What Is Known about Chrissy Teigen's Parents
Model and cookbook author Chrissy Teigen is the proud daughter of her Norwegian-American dad, Ron, and her Thai mom, Vilailuck. Here are some facts about her parents. 
Many people know Chrissy Teigen — model, cookbook author, mother, and hilarious social media user. However, they might not be all too familiar with her equally interesting parents.
Teigen is the daughter of Ron Teigen Sr. and her mother, Vilailuck Teigen. Both mom and dad are impressively active on social media and have built quite a loyal following for themselves. 
CHRISSY'S DAD'S INTERESTING TATTOO
In December 2018, the Teigen clan surprised quite a lot of people when they revealed Ron Sr.'s latest body art — for the sweetest reason, the loving dad got a tattoo of his darling daughter's face on his arm.
Chrissy celebrated her 33rd birthday on November 30, and to celebrate his daughter's new age, Ron decided that there was no better way to show his love than to get her face tattooed on his arm. The model announced on Instagram:
"MY DAD GOT A TATTOO OF ME FOR MY BIRTHDAY. By the incredible @markmahoney_ssc."
She included a photo of her dad showing off his new body ink. In the picture, fans could see a picture of Chrissy on his arm beneath the freshly done tattoo, which looked identical to each other.
The doting father looked as happy as a clam as he proudly showed off his new ink. Chrissy and her fans were deeply touched by the pure act of love. Her many fans gushed over how sweet the gesture was.
CHRISSY'S MOM LIVES WITH HER
Although Chrissy's fans get to hear about her dad occasionally, it is her mom, who also goes by the name Pepper, that often steals the spotlight.
The cookbook author once revealed that her mom lives with her, her husband, John Legend, and their kids, while her dad lives around the corner.
VILAILUCK HELPS RUN THINGS
Chrissy once credited her mom for helping her keep things balanced between being a mom and a busy model. She revealed that Vilailuck helped her with keeping things in order every day.
THEIR NATIONALITIES
Ron Sr. is Norwegian-American, while Vilailuck is Thai. Being an electrician, the family moved around a lot — moving from Utah to Hawaii then Seattle until they eventually settled in California. Most of the family resides there.
THEIR PRESENCE ON SOCIAL MEDIA 
While Vilailuck is known to be outspoken on her own Instagram page, Ron is somewhat more reserved. Even at that, the man still manages to be a typical dad. 
The mom and grandma has a large following on social media, and fans have come to love her for her quirky and witty sense of humor. It is clear to see where Chrissy gets it from!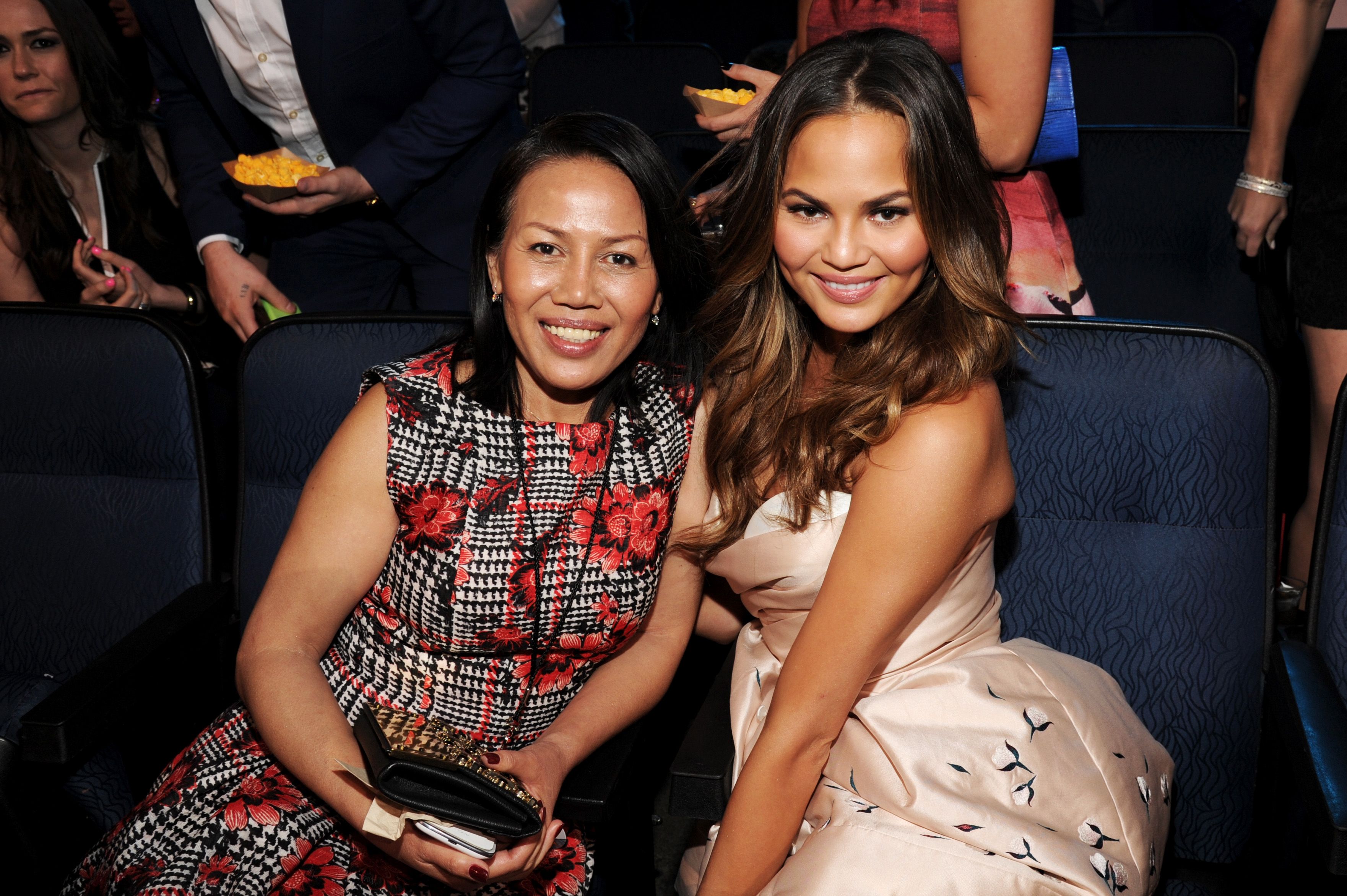 RON'S STRANGE GIFT TO LEGEND
In 2017, Ron shocked everyone with an unexpectedly hilarious Christmas gift for his son-in-law, Legend — a willy warmer. This very "thoughtful" gift was a knitted sweater intended for the singer's extremities. Chrissy shared a video of the odd gift on Twitter. 
VILAILUCK BECAME A U.S CITIZEN
In 2018, Chrissy revealed that Vilailuck, who is originally from Thailand, finally became a U.S. citizen. The congratulations flowed in from their many fans. 
A HEARTBREAKING DIVORCE
A year after Vilailuck became a U.S. citizen, the family surprised many again when it was confirmed that Chrissy's parents were getting a divorce.
While that was sad news, fans still get to see glimpses of Chrissy's parents on her social media accounts. The family has remained a happy one despite the unexpected split.