BernNadette Stanis Dances in Red Dress as She Celebrates 67th Birthday with Her 2 Daughters
BernNadette Stanis of "Good Times" fame turned 67 on Tuesday and celebrated the day with her daughters, Dior Ravel and Brittany Rose, who joined her to dance in a video she shared on Instagram. 
BernNadette Stanis turned 67 years old on Tuesday and has so much to celebrate in what has been an inspiring career. She marked her birthday in grand style, flanked by two people she loves the most in the world. 
Stanis shared a video on her Instagram page that showed a glimpse of her delicious-looking green birthday cake. The video also showed beautiful flowers and a glimpse of the Christmas tree.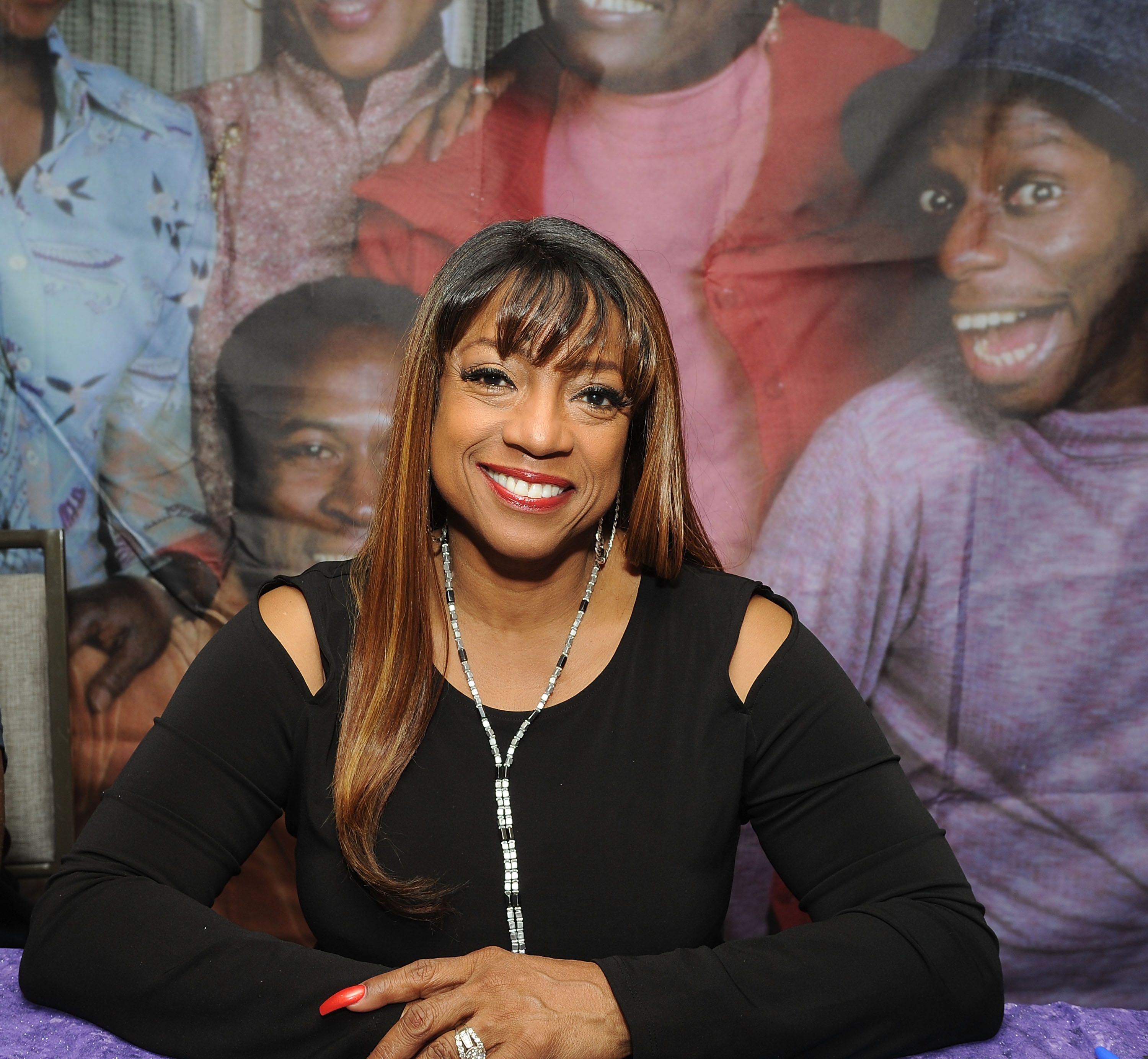 The video then switched to a beautiful Stanis, clad in a gorgeous red dress with a deep neckline, dancing to Trey Songz's hit song, "Say Aah."
She rocked long brown hair and was grooving to the song's lyrics before her daughters, Dior Ravel and Brittany Rose, who wore black dresses, joined her to dance. Stanis captioned the post: 
"I want to share my Birthday with all of you and I want to 'Thank' everyone for the Birthday wishes...They were beautiful???."
Actor Ernest Lee Thomas wished Stanis a happy birthday on his Instagram page. In the post, he shared a picture of him and the celebrant before paying tribute to her in the caption. 
Thomas, who is one of Stanis's celebrity friends through the years of her illustrious career, described her as one of the most beautiful women ever. 
Following Eula's death, Stanis founded a nonprofit, Remembering The Good Times Foundation.
Stanis is famous for her role as Thelma Evans in the 1970s CBS sitcom, "Good Times," which chronicled the struggles and joys of a Black American family in the Chicago projects.
In an interview, the actress remembered her time on the show. She said it still resonated with viewers today because it was written so realistically about people's emotions and feelings. She added: 
"It resonates with so many people across the board[...]understanding about the way the black family was in those days."
In another interview, Stanis was asked if she was prepared for success as a young child. She said she was ready emotionally because of her strong parents and knew she had to do the right thing for them and her siblings. 
Stanis held a special relationship with her mom, Eula, who died from Alzheimer's in 2011. The actress wrote about her mother in her memoir, "The Last Night: A Caregiver's Journey," revealing how she cared for the latter and how the disease impacted her life. 
Following Eula's death, Stanis founded a nonprofit, Remembering The Good Times Foundation, with which she raises awareness about dementia, which Eula suffered from.
At 67, Stanis looks ageless and revealed that she kept herself together by jogging, drinking a lot of water, and maintaining a healthy diet. Judging by her birthday post, she needs to add dancing to the list.