Tiny Harris' Youngest Daughter Stuns Fans with Her Singing as She Harmonizes with a Teacher
Heiress Harris, the youngest daughter of rapper T.I. and his wife Tiny Harris, showed off her incredible vocals in a new video her music teacher Annie Tracy shared on Instagram. 
Rapper T.I. and his wife Tiny Harris have a great talent in their hands in the shape of their 4-year-old daughter, Heiress Harris, who just continues to amaze with her incredible cuteness and talent. 
Recently, Heiress's music teacher, Annie Tracy, shared a video that showed them harmonizing to a Christmas song. At the beginning of the video, Tracy explained what harmonizing meant to Heiress.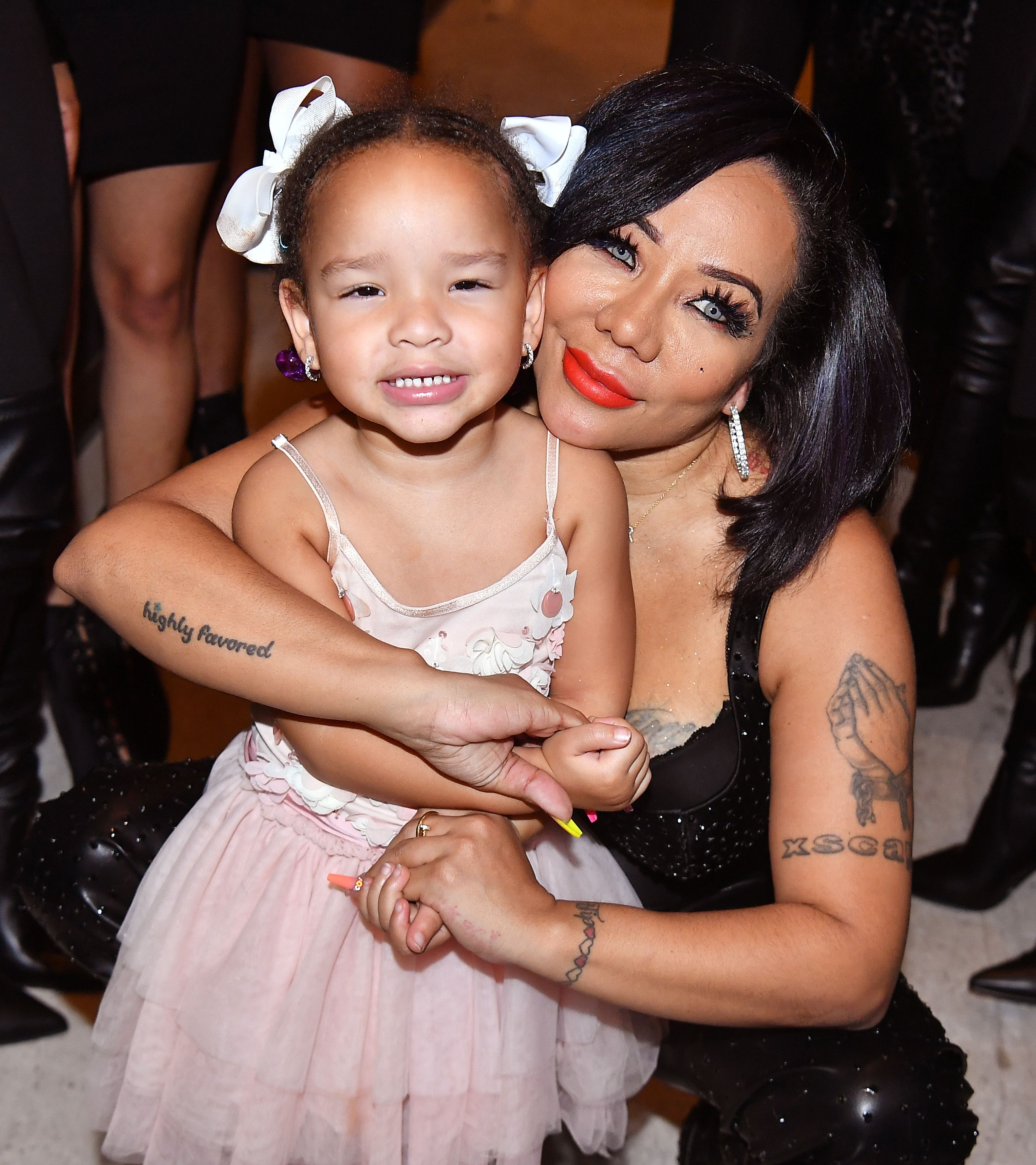 When the little tot understood what it meant, she jumped and showed her excitement by singing harmoniously with Tracy. Later on, the teacher and student combined to sing a Christmas tune. 
Heiress danced like a ballerina while singing with Tracy, showing her incredible talent as she did. At the end of the video, she showed her remarkable vocal range as she held her note to harmonize with Tracy's. A part of the caption read: 
"@heiressdharris I am so proud of how hard you've been working on your singing!!!"

She thanked Heiress for staying up so late to rehearse with her and being her musical soulmate. Tracy was not the only one to be impressed with Heiress's singing. 
Fans who commented on the post were also delighted by the 4-year-old's incredible talent and took turns to praise her for it. One fan said Heiress did a great job and that her singing is excellent. 
Heiress joined her mom to spread Christmas joy as they welcomed children from all over Atlanta.
Another fan said Heiress' singing is wholesome, while a third person described her voice as amazing, adding that she would be the next to take over and needs a record deal.
A fourth fan said Heiress has all it takes and will be the next big thing like her mother and sister. The fan further said both of the adorable tot's parents are great. 

Heiress is T.I. and Tiny's third child and the seventh in their blended family. Since her birth, fans have watched the cute girl display her incredible gifts, either by dancing or singing on her mom or dad's social media uploads. 
Earlier in the month, Tiny shared a TikTok video that showed Heiress busting some impressive moves and lip-syncing with her cousin, Caitlyn Jody. 
On Sunday, Heiress joined her mom to spread Christmas joy as they welcomed children from all over Atlanta to the 5th annual Tiny's Wonderland holiday event. 
Heiress is just four years old but is already an aunt after her half-sister, Zonnique Pullins, welcomed her first child and daughter, whom she shares with her boyfriend, Bandhunta Izzy.
Zonnique's baby arrived weighing in at 8lbs 8oz and measuring 21 inches long. Zonnique is Tiny's daughter from her previous relationship with Zonnie Pullins.