Savannah Guthrie Celebrates Christmas Eve with Daughter Vale & Son Charles in Sweet New Pics
"Today" show host, Savannah Guthrie, melted hearts all over social media after sharing pics of her adorable family on Christmas eve. She also posted a video of her son proving he's got a lot of love for his big sister.
It was all love for Savannah Guthrie as she got to celebrate the holidays with her husband of six years, Michael Feldman, and their two adorable children.
The TV host took to Instagram on Thursday, December 24, to bless her followers' timelines with a pair of sweet and funny pictures of her family as she wished everyone a Happy Christmas.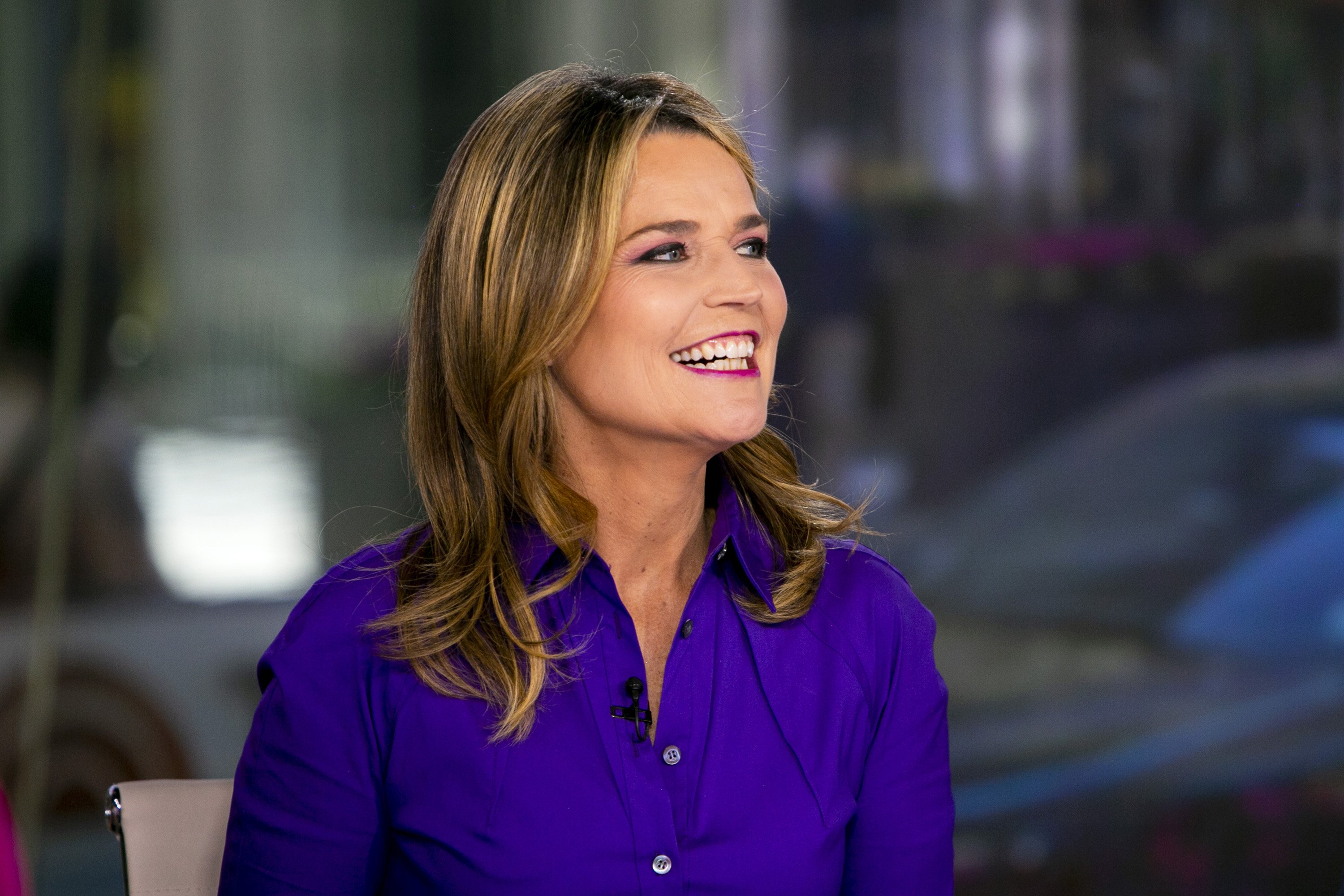 In the first slide of her post, the foursome can be seen donning matching black and white pajamas while sitting on a white sofa with big smiles on their faces. The second slide showed a funnier side of the family, as they added fun Christmas-decorated glasses to their outfits.
Guthrie rocked a pair of Christmas-tree shaped glasses, which matched her husband's, while their son Charles looked handsome in reindeer-shaped ones and his big sister Vale went for the Elf-shaped ones. Guthrie captioned the post:
"Merry —> and bright ? Happy Christmas!!"
Fans immediately took to the comment section to share their good wishes for Guthrie and her family, and many mentioned the matching PJ's like the highlight of the pictures. Like one who fan wrote:
"Merry Christmas!! ? love the jammies ????."
Guthrie also shared a cute video of her son Charles playing with a walkie-talkie while his dad recorded him. "Vale, I love you. Out," the 4-year-old said while waiting for his sister's response.
In the caption, Guthrie referred to the love demonstration between siblings as the "best Christmas eve gift ever," earning approving comments from fans that couldn't but gush about Charles' cuteness.
Guthrie and Feldman have been dating since 2009 but got married in 2014 when they were both already in their forties. Because of this, Guthrie once explained that she thought they had missed their chance to become parents.
Because of this, when Guthrie got pregnant with Vale the couple couldn't have been more thrilled. And while some people might dread becoming a mother in their 40s, everything worked out for Guthrie.
The now 47-year-old explained to People in 2019 that by the time she became a first-time mom, she had a "good head" on her shoulders and felt a calm that she didn't have in her 20s and 30s when she was more focused on her career.
"Now, I can really take my time and enjoy our kids," she added, something that she has proved this year amid the coronavirus pandemic.
Despite being busy working for "Today," Guthrie made sure to be there for her kids, and they even joined her on camera on one occasion, easily stealing the spotlight and showing they're not shy in front of the camera.