Dwayne 'The Rock' Johnson Posts Adorable Photo of Himself & Daughter Tia Playing with a Barbie
Dwayne Johnson showed off his playful nature with a heartwarming photo of himself and his youngest daughter Tiana as they bonded and played with a Barbie doll. 
Time and time again, Dwayne Johnson never fails to show the world how important his daughters are to him, and a recent Instagram post is proof that he is indeed the father of the year.
Over the weekend, the actor gave fans a glimpse into his post-Christmas celebration with his youngest daughter Tiana with a hilarious photo. The former wrestler was seen sitting on a white sofa as he played with little Tia, who sat on the floor.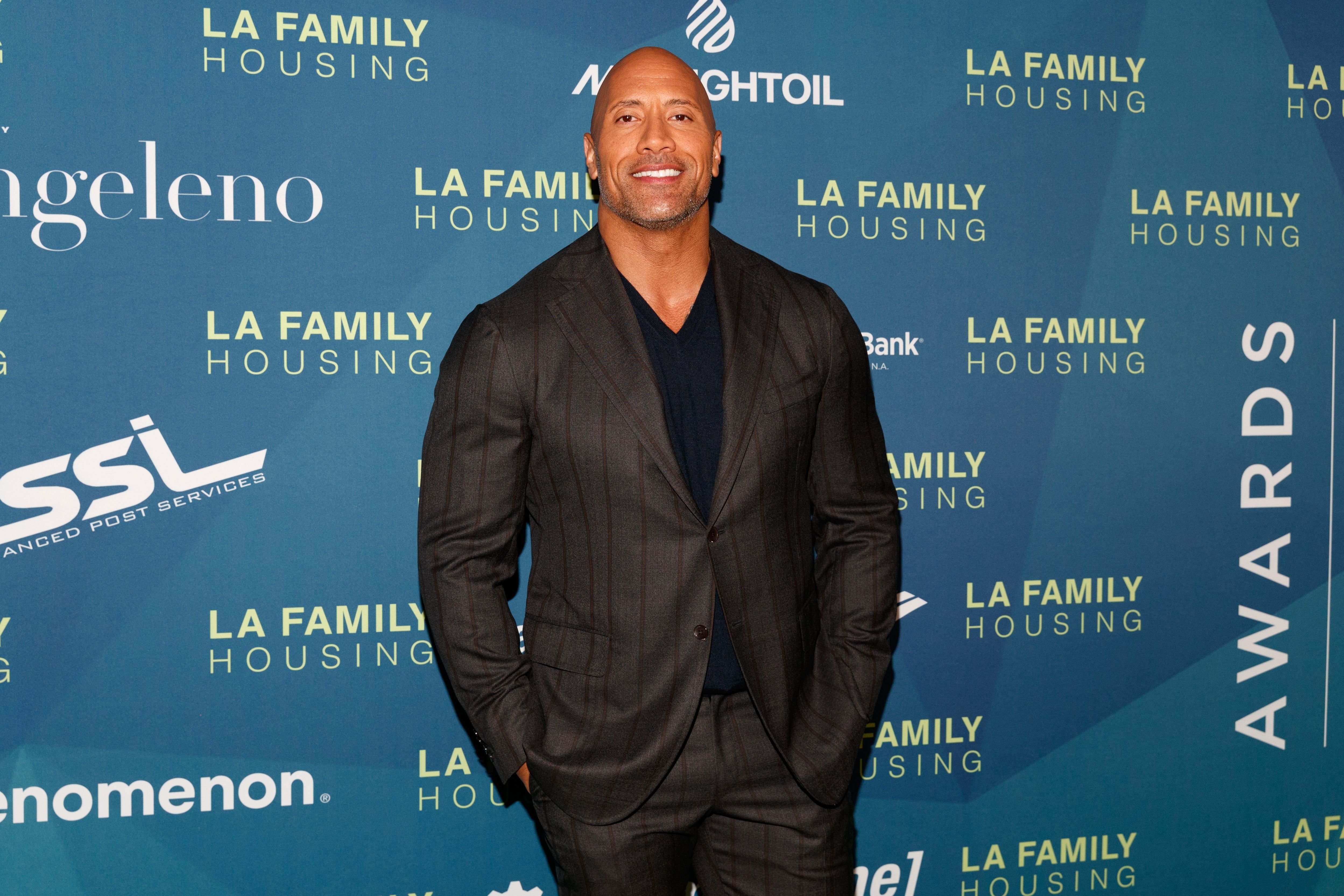 The doting father showed off his incredible biceps in a black tank top and joggers ensemble as he aggressively held a Barbie in his hand while Tia looked adorable in a rainbow top with pink leggings.
The young girl backed the camera and was fixated on playing with the toys she had received for Christmas while surrounded by wrapping papers and opened gifts scattered all around. 
In the hilarious caption, the Rock wrote the story behind the heartwarming image, revealing that little Tia had invited him to come play Barbie, but that meant something different. He explained:
"Daddy holds this Barbie for a solid 45min straight while baby Tia does whatever she wants and completely ignores Barbie the whole time."
He concluded, asking if followers how their Christmas went and a hilarious hashtag that read, "#DeathGripOnBarbie." The post garnered over 5 million likes and several hilarious comments from fans who poked fun at the way he held the Barbie.
The 48-year-old made headlines when his iconic fanny pack '90s look became a float for the Macy's Thanksgiving Day Parade.
Others laughed at how the 2-year-old was truly the boss of their home and he couldn't do anything about it. In a follow-up post, the "Jumanji" star shared another aspect of his post-Christmas day.
This time, The Rock was seen donning a playful Santa hat with the words "Dwanta" embroidered on it as he held a bag of trash in one hand and torn red wrapping paper in the other while standing next to the tree.
In the caption, he poked fun at himself as Dwanta Claus, who not only delivers the presents but cleans up afterward. The award-winning actor is no stranger to spending time with his younger girls, Jasmine and Tia, especially during playtime.
In August, The Rock tugged at hearts with a photo of him, Jasmine, and Tia as they played with a toy house while he showed them a scar on his arm. in the caption, he recalled a funny conversation with the girls.
Last month, the 48-year-old made headlines when his iconic fanny pack '90s look became a float for the Macy's Thanksgiving Day Parade to promote his upcoming NBC series, "Young Rock," which looks into his childhood.
The former WWE star celebrated the milestone on Instagram, writing that he never thought he'd see a float of himself in his wildest dreams. He recalled that at the time he wore the iconic look, he had just $7 and could only afford fake silver jewelry.