Tia Mowry's Kids Cree & Cairo Open Christmas Presents in Cute Matching Outfits with Their Dad
Tia Mowry-Hardrict and Cory Hardrict's kids Cree and Cairo got to open their Christmas presents with their dad, and the beautiful moment was shared on Instagram.
The festive seasons are still very much in place, and a lot of people are spending time to open up the gifts that they received from loved ones. Fans got to see Tia Mowry and Cory Hardrict's kids, Cree and Cairo, open theirs.
Taking to Instagram, Cree's account posted an image of himself, his dad, and his little sister looking adorable in matching Christmas pajamas while they opened their gifts.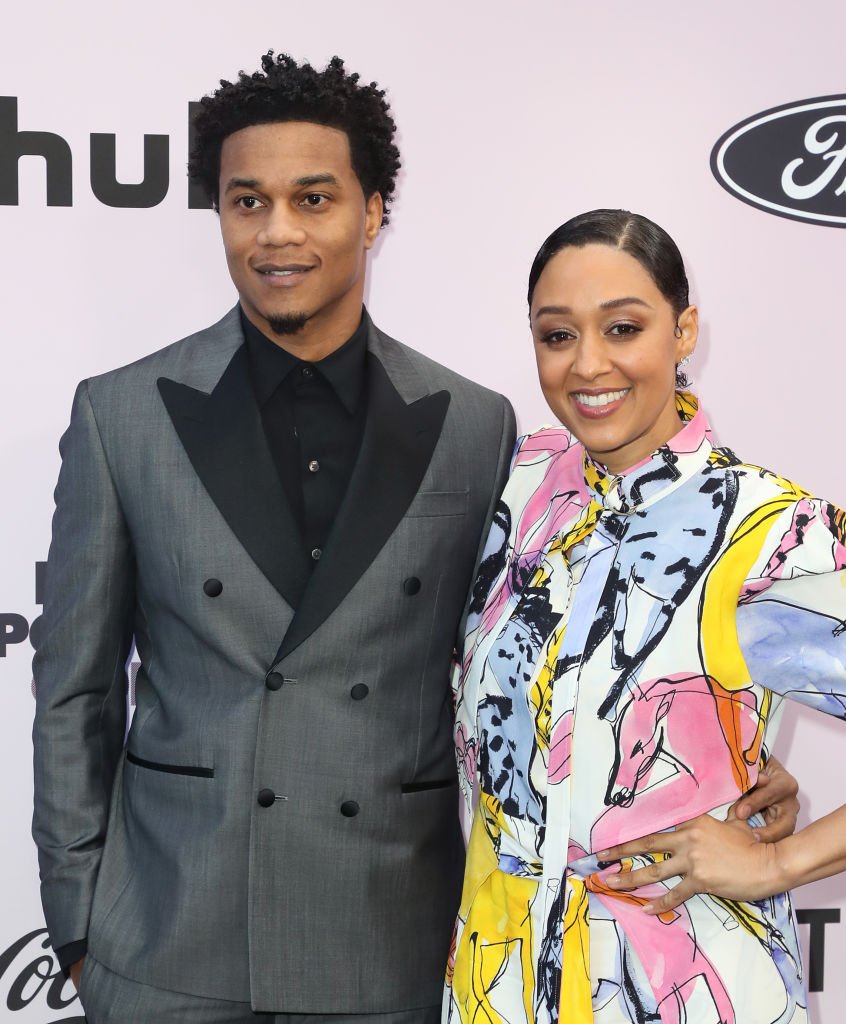 In the shot that was taken, the trio wore striped red and white bottoms with gray tops. Cree had a Christmas cap on while he carried his sister on his lap. Cory, on the other hand, wore big fluffy Christmas slippers.
All three looked to be concentrating on the task at hand, which was Cory helping Cairo unwrap one of her gifts while she held on to it. The caption of the post simply read:
"Happy Holidays ?✨."
Fans and lovers of Tia and her family took to the comments section to share their thoughts on the post, and many used the opportunity to wish the Hardricts a happy holiday season.
A fan commented saying: "These munchkins are growing fast???❤️❤️baby #3 needed❤️❤️❤️." While another pointed out that Cree was an adorable big brother with the way he dotes on his sisters.
Her daughter mixes her up with her twin sister Tamera.
With the holidays paving the way for the new year, Tia is keen on enjoying the new year, and self-assurance is what she is all about.
From constantly changing her looks this year to dressing in chic outfits, there is no slowing her down come 2021. Aside from rocking incredible outfits, Tia and her daughter also serve mother-daughter goals by wearing matching outfits.
Even though sometimes her daughter mixes her up with her twin sister Tamera Mowry, the pair always looks good in whatever they wear.
Having been married for over a decade now, Tia and Cory have reiterated continuously how much they mean to each other. And with their children in the picture, they often take out time to appreciate their marriage by spending time together.
Interestingly, Tia and her family were not the only ones who got the Christmas jives going on. Other celebrities like Marsai Martin, Yara Shahidi, Rick Ross, and Usher got around to taking cool and frame-worthy Christmas images with their families.