Marie Osmond Decorates Christmas Tree as Far as She Could Reach — Fans Had This to Say
American singer and television personality Marie Osmond celebrated Christmas with her husband, Steve Craig, and shared a picture of the Christmas tree she decorated with her fans. 
Marie Osmond and her husband Steve Craig celebrated Christmas alone without their kids and grandkids. It gave them the chance to be together for the yuletide and, for Marie, the opportunity to build their Christmas tree. 
She did just that and shared a picture of the beautiful Christmas tree with her fans in a recent post on her Instagram page, showing the colorful lights perched on the tree.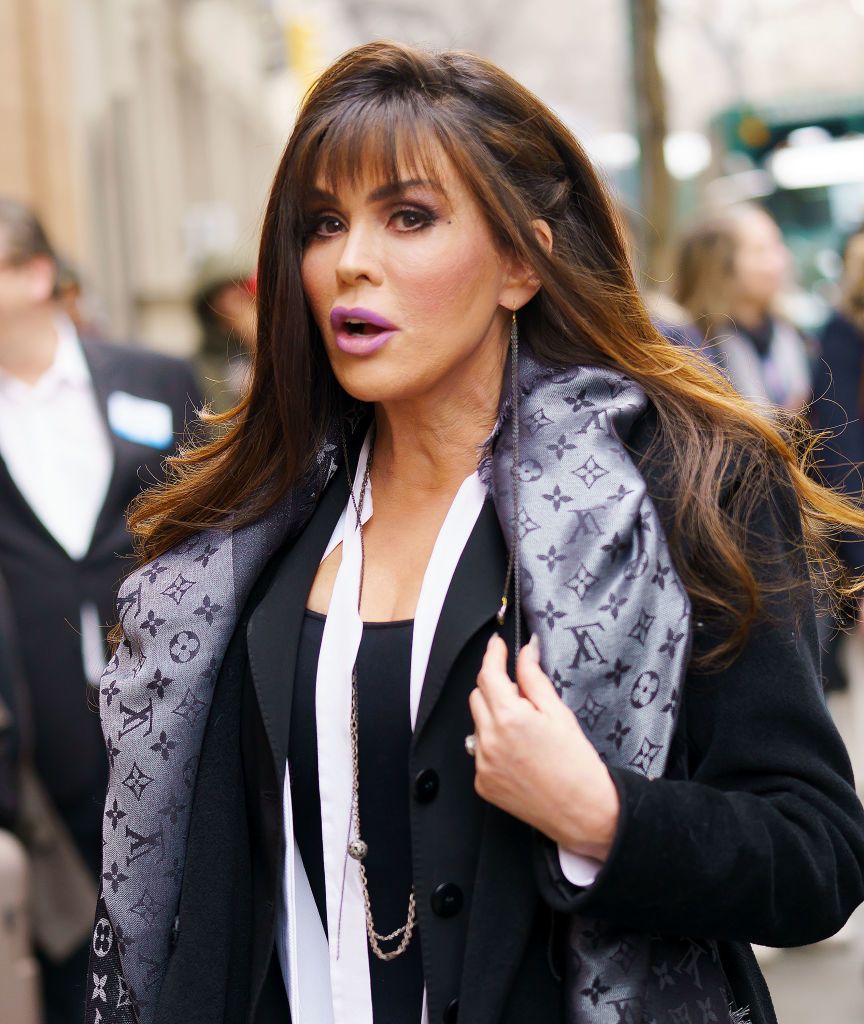 Marie positioned the tree in the corner of her living room close to a big, curved glass window. In the caption to the post, she noted that the photo represented what happens when one finally spends Christmas with just their husband. 
She added that she only decorated the Christmas tree as far as she could reach and asked her fans if the tree could be considered a "half-off sale." She wrote:
"This is what happens when you finally get to spend Christmas with just your husband!! I only decorated our tree as far as I could reach.??‍♀️ "
Many of Marie's fans reacted to her post via their likes and comments. One fan said the Christmas tree is beautiful and looks finished to them, adding that it is very tall. 
The fan also noted that Marie and Craig celebrated Christmas their way this year and must have had a fantastic time. A second fan said the tree looks awesome, while a third person said they did not notice the tree was half done. 
When their first marriage ended, she married Brian Blosil in 1986, though that marriage ended in 2007.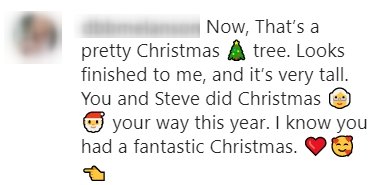 Marie and Craig's 2020 Christmas celebration is very much different from last year when Marie got to spend time with her adorable grandkids. 
She enjoyed herself so much then that she took to her Instagram page to pay tribute to her grandchildren for making her Christmas celebration incredible, adding that she is so blessed. 

Marie is a proud grandma to seven grandkids and dotes over all of them. Earlier in the month, she shared cute pictures of two of her granddaughters, Maude and Mabel, snuggling on the quilts she made. 
"The Talk" alum has been making the quilts in her free time and said in the caption to a post that showed the adorable sisters on the special homemade blankets that she wanted to share what she has been doing at home. 

Marie and Craig have been married since 2011. However, this is their second marriage as the couple was previously married from 1982 to 1985. When their first marriage ended, she married Brian Blosil in 1986, though that marriage ended in 2007. 
In a chat with PEOPLE last year, Marie opened up about remarrying Craig. She said nothing is an accident, adding that she is a spiritual person and believes God has his timing. 
Marie shares a child, Stephen, with Craig, while she shares two children, Rachel and Matthew, with Blosil, with whom she also adopted five kids, Jessica, Michael, Brandon, Brianna, and Abigail.