'Today' Co-host Carson Daly Shares Sweet Family Photos from His Daughter's First Christmas
Carson Daly shared an adorable family picture from their family on Christmas Day. Carson showed how his children, more especially his last-born daughter enjoyed the holiday.  
"Today" co-host Carson Daly shared a sweet family photo from his daughter's first Christmas. Other anchors joined Carson on the show to look back on how they spent Christmas with their own families. 
All the anchors shared photos from their homes as they celebrated with their kids and spouses, with some wearing matching pajamas. In the 1-minute clip, Craig Melvin asked Carson how he and his family spent Christmas.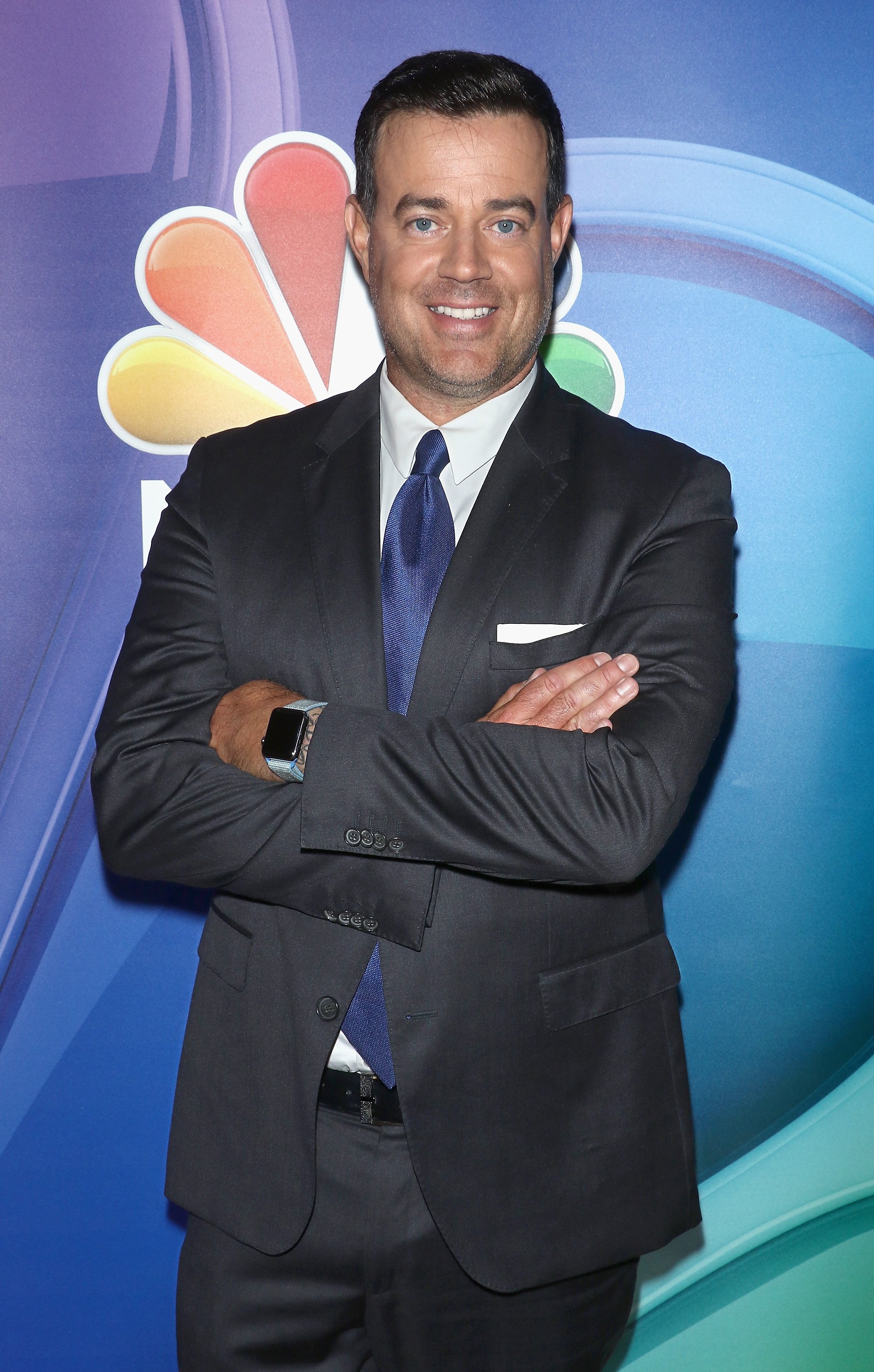 The father of four told his co-hosts that they held it down. On the three-slide gallery that popped up on the screen, the first image showed Carson's daughter London.
London stood in front of a fireplace as she held up a hulk portrait that had her face painted on it. As she opened her Christmas gift and shared a cute smile, the 6-year-old wore a red T-shirt with grey pants.
Following her photo, the second picture showed 11-year-old Jack and 8-year-old Etta hugging, and Carson said, "It's been a long time since I saw them hug each other." As they scrolled to the next photo, it showed little Goldie beaming to the camera.
Carson said that he's blessed to have her. Goldie wore a red Minnie Mouse hoodie, and she looked so cute. The little one has big, beautiful eyes, and she seemed to enjoy having her photo taken.
According to Today, Carson gave viewers a peek of what their Christmas Day looked like for Goldie and her three siblings. The catch up was during a holiday roundup on Monday's Popstar segment.
Looking at the little girl's snapshot, you can see that she has her first teeth coming in. Goldie stole our hearts with her lovely Christmas photo, and she can finally tick her first Christmas off her list.
The talk show host shares his four children with his wife, Siri. They met on the set of "Last Call With Carson Daly" in 2002 and got engaged in 2013 after welcoming their first two kids.
The couple tied the knot in 2015 after the birth of their third child. Since then, they added another addition to the family, their pretty daughter Goldie.
Their firstborn is their son Jackson James, born on March 15, 2009. According to PopSugar, Jackson is doing a great job as a big brother as his parents often look up to him for help with his little sisters.
Following Jackson is Etta Jones, the second child; she was born on September 6, 2012. Etta shares her first name with Siri's grandmother and her middle name Jones, with her dad.
Etta is followed by London Rose, who was born on August 20 in 2014. London was not named until after her birth, her parents wanted something that flowed with Jack and Etta, and they got it right.
Their last sibling Goldie was born on March 26, 2020, amid the coronavirus pandemic. Goldie's name was inspired by her father's 98 percent Irish background, which he discovered from AncestryDNAkit.
Carson and Siri are raising a lovely family, and they still show how in love they are with each other. According to Country Living, the pair have shown off their adorable relationship numerous times on television and social media.
They have been a team way before they were parents, as they have been together since 2005. After Carson met his wife, he reportedly revealed that they instantly realized their relationship was love and not a mere office romance. How sweet!