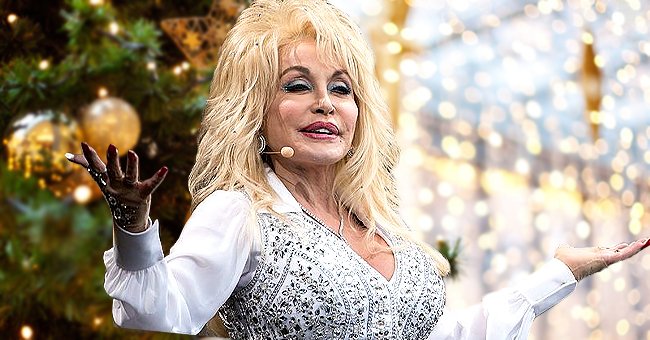 GettyImages
Dolly Parton Reveals She Keeps Her Holiday Decorations up until Late January — Here's Why

Iconic country singer Dolly Parton recently revealed something surprising about her tradition of keeping Christmas decorations up in a recent interview on Cody Alan's podcast.
Many people prefer to keep their trees out and their halls decked until the early days of the new year, but for Dolly Parton, her decorations stay up for much longer for a compelling reason. She revealed in a recent episode of Cody Alan's podcast:
"I put up my Christmas decorations the day after Thanksgiving. I celebrate...until my birthday on the 19th of January."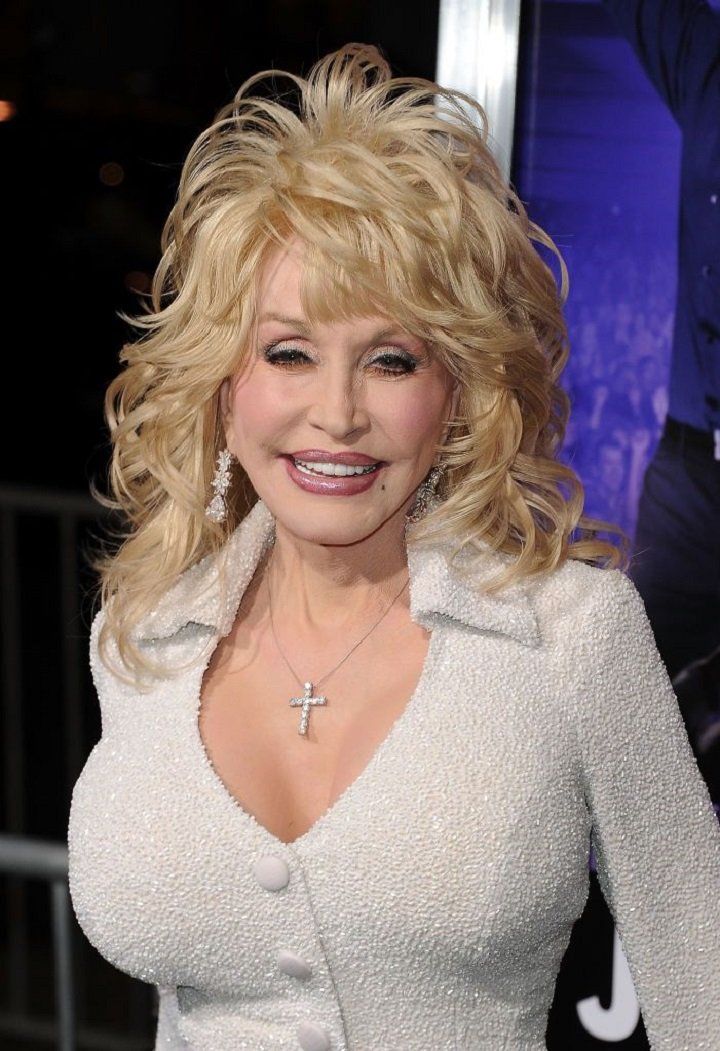 Dolly Parton arriving at the premiere of Warner Bros. Pictures' "Joyful Noise" held at Grauman's Chinese Theatre in Hollywood, California in January 2012. I Image: Getty Images
The "Holly Dolly Christmas" songstress explained that she kept everything intact, including the shiny ornaments and the mistletoe, until her birthday in January.
Parton then said that she does so because she still has plenty to celebrate even after Christmas passes. There was no better way to kill two birds with one stone than to keep the jolly spirit going.
This time around, the iconic Parton will be turning 75 years old when she finally lets them pack up the tree, tinsel, and bows later in January 2021.
By then, she would have had all the festivities and jolly celebrations she needs to finally kickstart the new year in grand style. While all of it is unusual, everybody knows dear Dolly has a flair for the dramatic.
Earlier in the year, after she celebrated her 74th birthday, Parton revealed that she already had her perfect 75th birthday all planned out.
This year, Dolly Parton actually got started a little early with the Christmas cheer. Long before Thanksgiving, she released her "Holly Dolly Christmas" album, and fans might expect to have it playing non-stop well into the new year.
Tinsels, bows, and Christmas lights are not the only things that tend to overstay their typical timeframe in Parton's life. Early in December, the "Jolene" crooner revealed that she almost always has her makeup on.
The country legend explained that she always has her makeup and hair perfectly done in case of any emergencies. She hilariously added that she needed to stay ready in case of a natural disaster or in case she got sick and needed to dash to the hospital in an ambulance.
She also once revealed that sometimes, her makeup stays on through the night, and she then takes it off in the morning. The singer also prefers to wear high heels most of the time as she has a small frame and is quite comfortable in them.
Earlier in the year, after she celebrated her 74th birthday, Parton revealed that she already had her perfect 75th birthday all planned out. She said that she would love to celebrate her birthday by returning to the cover of Playboy magazine.
Parton appeared on the cover of Playboy magazine in 1978, wearing the classic Playboy Bunny suit. She was the first country singer to be featured on the cover of the magazine.
While January 19 is still far, fans can expect to find the Christmas lights all lit up in Parton's house as she prepares for her birthday, and perhaps a return to Playboy magazine.
Please fill in your e-mail so we can share with you our top stories!