Why Dwayne 'The Rock' Johnson Got Sentimental over a Christmas Gift Featuring His Late Dad Rocky
Dwayne Johnson showed his soft side in his recent post on Instagram. The father of three shared a snapshot of a gift he received on Christmas and how he became emotional over it.
Dwayne, "The Rock" Johnson, got sentimental over a Christmas gift featuring his late dad Rocky. The talented actor shared a photo of his paperweight present and wrote a touching message.
"I am extremely hard to buy Christmas gifts for, so sentimental gifts like this mean the world to me," he captioned his post. Johnson revealed that a family friend had it made for him. So sweet.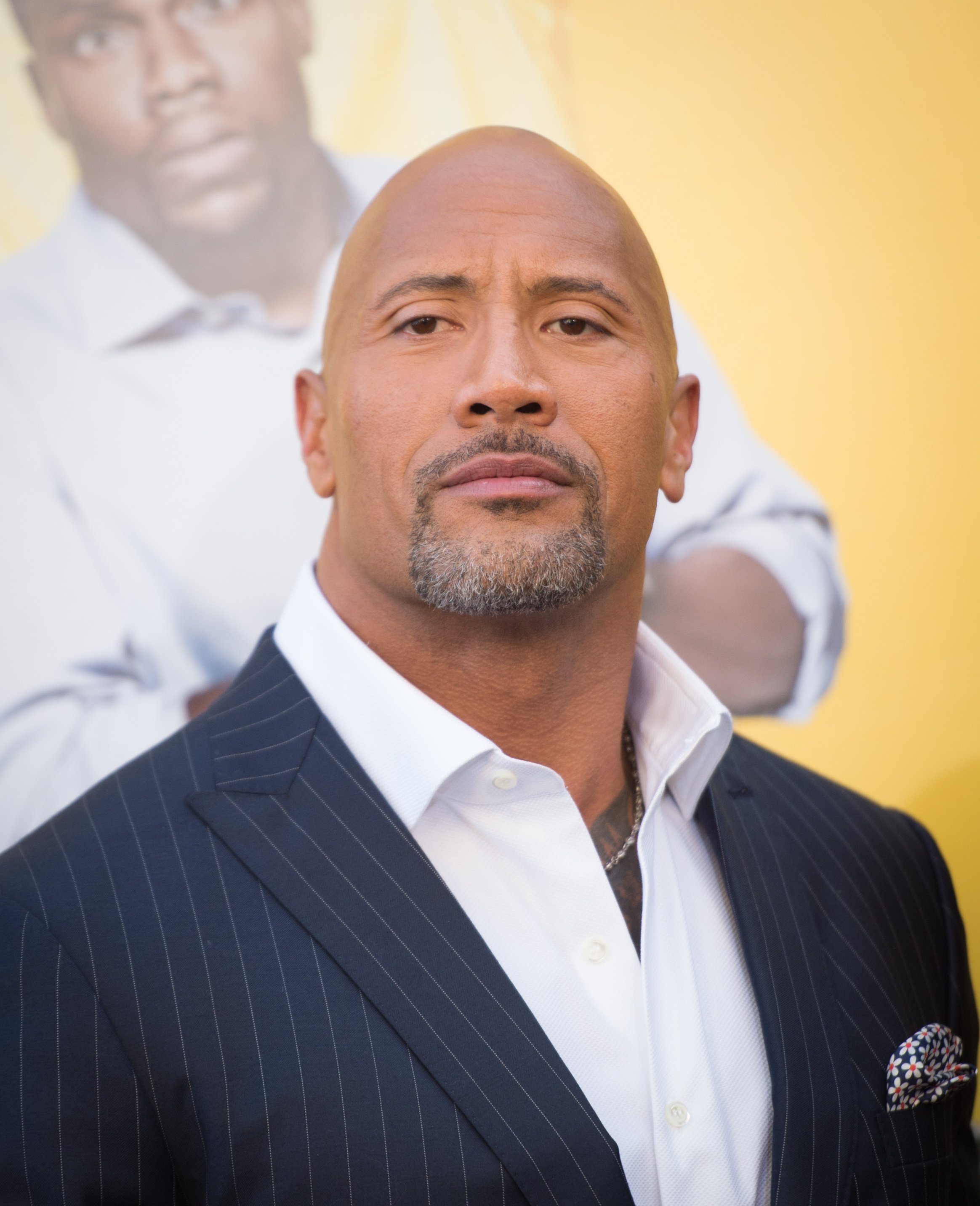 The 48-year-old shared that the paperweight will be for his desk as it features him and his father, Rocky Johnson, at the gym. "I was too young to hit the weights back then," he wrote.
Dwayne explained that his dad would always take him on the wrestling mats after his workouts and defeated him. The snap shows Dwayne holding the paperweight in his hand up-close.
The gift showed Dwayne's younger self next to his dad in the glass desk accessory wearing a short-sleeved shirt, and you can see his afro while resting his head on his father. Rocky wore a red wife beater and had a mustache.
The "Jumanji" star added that his dad died suddenly last year and that, sadly, he never got a chance to say goodbye. Now that he received a wonderful gift in memory of him, he said that he would cherish it forever.
Dwayne's heartfelt remembrance of his late father and the beautiful holiday gift he received left us teary-eyed. According to People, Rocky died in January at 75, and he was a professional wrestler.
In January, Dwayne paid another tribute to Rocky on Instagram. The "Fast & Furious" star reportedly wrote a lengthy post recalling the precious moments he shared with his dad:
"I was the boy sitting in the seats, watching and adoring you, my hero from afar. The boy you raised to be always proud of our cultures and proud of who and what I am."
According to USA Today, Dwayne shared his father's cause of death in a nearly 8-minute video shared on his Instagram account. The former Canadian football player revealed that Rocky had not been feeling well and battled a cold and infection.
Rocky had a deep thrombosis, which is a blood clot in the leg. It was a big blood clot that broke free and spread all over his body and clotted his lung, leaving him to succumb abruptly from a heart attack.
Rocky, whose real name was Wayde Douglas Bowles, rose to fame with WWE in the 1980s. According to the BBC, Dwayne's father was part of the first black tag team to win a WWE championship.
After his retirement in 1991, he helped train his son, who is now a Hollywood star. Dwayne went on to become a WWE wrestling icon in his own right, taking after his father.