Amy Roloff Rings in the New Year with a Kiss from Her Fiancé Chris Marek – Check Out Their Sweet Photo
Amy Roloff and her fiancé ended off 2020 by locking lips in a sweet snapshot shared on her Instagram account. Roloff made a great effort for the crossover.
Amy Roloff rings in the New Year with a kiss from her fiancé Chris Marek. Their sweet photo is heart-warming, and the couple sealed the year just right.
Amy captioned her post, "Happy New Year! May the New Year be filled with good memories, faith, love, joy, and blessings." The reality star added that life is tough and good and worth living it the best way possible.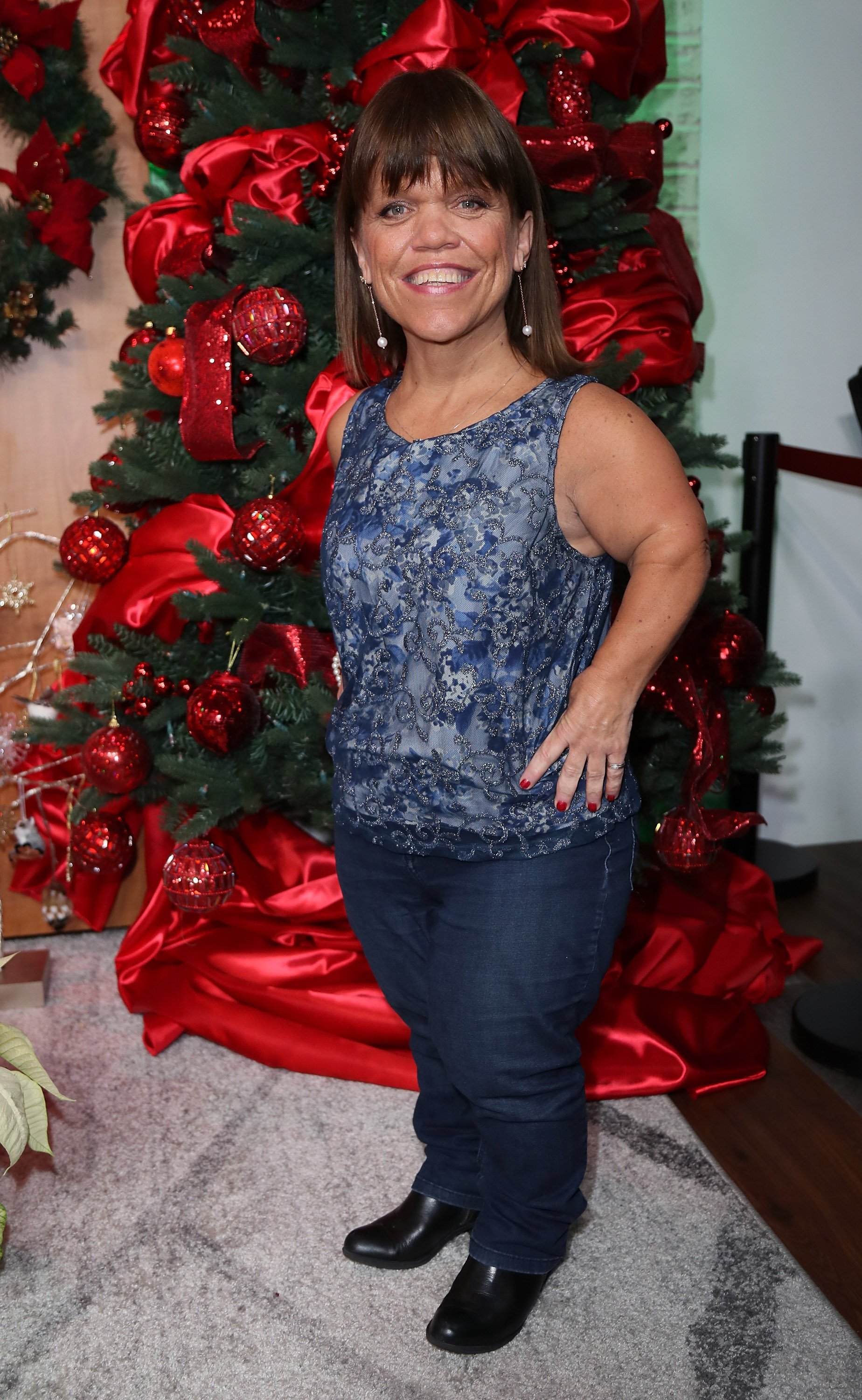 Ending it off with "Happy New Year 2021." Amy's 1.2 million followers gushed over the snap as they shared their excitement for the new year and wished the couple well.
"Happy New Year! Love you guys!" said one user. Another user wrote, "Happy New Year, Amy and Chris! Wishing you a happy, healthy, and blessed 2021!"
As the lovey-dovey couple showed off their affection, they posed holding a see-through board frame written 2020 with their faces shown in the frame while kissing. Being a gentleman, Marek knelt to his fiancée as she leaned into him.
The pair posed behind the wall, their background showed black and yellow squared boards painted 2021 on them. Marek wore a black long-sleeved shirt with a gray top and blue jeans. Amy dressed up in an all-black outfit, a long-sleeved top, and jeans with a cute headband.
The "Little People, Big World" star also shared her Christmas photos with Marek and spent time with her grandchildren. According to TV Show Ace, Roloff spread out her holiday celebration and avoided having everyone else over.
The mother of four reportedly took to Instagram on December 28 and posted a series of pictures from her Christmas festivities with her family. Amy said that she was grateful to have spent her holiday with her loved ones.
Before Christmas Day, Amy spoke out about her child Jacob's ordeal after revealing that he was molested. According to People, the 23-year-old divulged in an Instagram post that Chris Cardamone abused him.
Cardamone is a former producer for TLC'S "LPBW," who worked on the show featuring the Roloffs from 2007-10. The family's matriarch commented on her youngest son's post and reportedly said that she loves him dearly and is proud of him for speaking out about his suffering.
Jacob's father, Matthew Roloff, also sent his child a brief, heartfelt message. The rest of the family supports Jacob, including his wife, Isabel Sofia Rock.
Rock wrote that she is proud to know, love, and be Jacob's wife. The young couple got married in September 2019, and Jacob said that he spoke out about his experience now because he wants to continue to heal.
Meanwhile, his big brother Zach shocked their mother after revealing that he wants to buy the family farm. Amy and her-now ex-husband Matt lived on the family property for nearly 30 years before divorcing in 2016. 
Zach reportedly wants to purchase the property for his wife Tori Roloff and their two kids. Amy got caught off-guard by Zach's proposal since her other son Jeremy also showed interest in the farm; the 56-year-old said it changed how she and her former spouse look at the property.