Loretta Swit Remembers Her Friend Bill Christopher on His 4th Death Anniversary – See Her Message Here
In a recent throwback photo on her Instagram feed, American stage and television actress Loretta Swit revealed that she missed her friend Bill Christopher on the 4th anniversary of his death. 
It has been four long years since the death of renowned American actor and comedian Bill Christopher, and friends of the star are yet to get over the tragic incident. 
Loretta Swit, the stage and television actress who starred alongside Christopher in the hit seventies series "M*A*S*H," recently took to her Instagram feed to celebrate the anniversary of his death.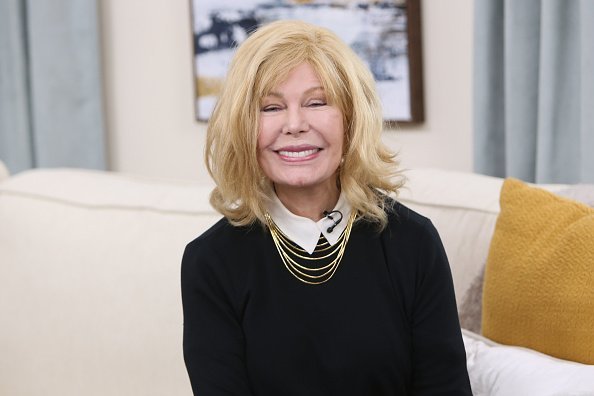 The 83-year-old posted a throwback photo, a scene from the hit comedy that showed her and the late actor sitting alongside each other in what looked like a military bunker. 
They were both clad in their military gear, with Christopher wearing his signature round-rimmed glasses and crucifix around his neck, and Swit having her lovely blonde hair framing her beautiful face. 
She played the character of Major Margaret "Hot Lips" Houlihan while the late actor played the sensitive and soft-spoken Father Mulcahy. Beneath the post was a heartfelt tribute to him, where the actress opened up about how much she missed him. 
He passed away at his home in Pasadena, California, on 31st December 2016 after non-lung small cell carcinoma. He is survived by his longtime wife, Barbara, and two sons, John and Ned. 
She explained that the show had its own different category because of how brilliantly it mixed humor and the tragedy of war.
Besides being an iconic actor, he also delved into the world of writing after he and Barbara published a book titled "Mixed Blessings" in 1989, which detailed their experience raising Ned, their autistic son. 
On New Year's Day, a day after Christopher's death, his fellow "M*A*S*H" co-star Alan Alda said on social media that the other cast members missed him. He also added that his kind strength, grace, and gentle humor were not acted; they were part of his character.
Alda played the character of Dr. Benjamin Franklin "Hawkeye" Pierce on the show and doubled as the lead character and director. Another cast member was Jamie Farr, who played the gender-bending Sergeant Maxwell Q. Klinger. 
There was also the prolific actor Harry Morgan who played Colonel Sherman T. Potter. After a long run on the acting scene with many more movie roles, he died peacefully in his sleep in 2011 at the age of 96. 
During the 35th anniversary of the finale of "M*A*S*H," which aired in 1994, Swit opened up about the show's authenticity and how the cast members shared a close-knit bond. 
She explained that the show had its own different category because of how brilliantly it mixed humor and the tragedy of war. She also explained that the cast was a family that carried the love on and off-screen. 
Swit added that they shared the same interests and still kept in touch. She said that they enjoyed helping each other and experienced profound sadness when one of them passed away.