Here's What Serena Williams' Daughter Olympia Asked Her and Husband Alexis to Do before Dinner
Serena Williams' husband, Alexis, recently made her fans swoon with a recent post in which she revealed something sweet which her daughter Olympia did while the family was having dinner.
Just when Serena Williams' fans thought her daughter, Olympia, could not get any cuter, the adorable tot exceeded all expectations! In a recent post, Alexis Ohanian shared a sweet gesture his daughter made when the family sat for dinner. He narrated:
"Big milestone when @OlympiaOhanian first reminded *us* to do prayers at dinner--tho I still often get too carried away stuffing my face."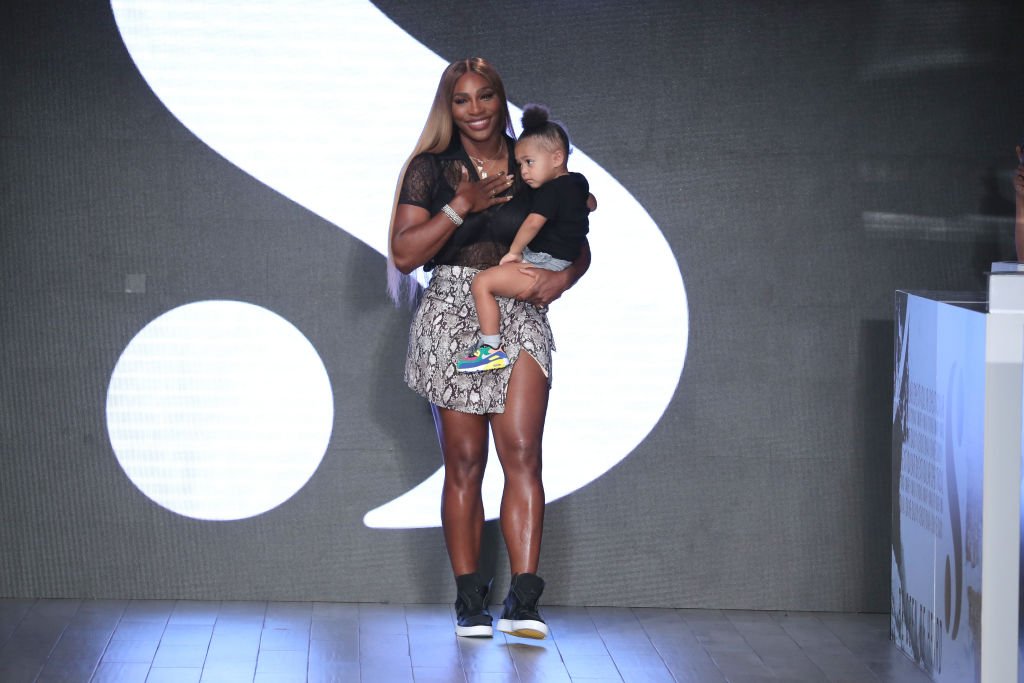 Continuing his lengthy caption, Ohanian candidly admitted that compulsorily doing prayers at dinner was not something that he did as a child.
He then shared that he and his wife had opted to make it a tradition, and she has come to love it. Ohanian went on to describe their dinner time prayer as a chance for all of them to reset for a minute each day and be thankful for all that they have.
He wrote that he and his family were entering 2021 with an arsenal of blessings and hoped that his fans and followers were feeling just as blessed. Ohanian ended his sweet message with a joke about how Olympia thanks God for "Paw Patrol."
The long caption accompanied the most precious photo of Olympia and Williams' husband sitting at the dining table with their heads bowed down in prayer.
Both Ohanian and Williams have been sharing numerous pictures and videos, documenting their time together amid quarantine.
The adorable post shared about his daughter and their cute family tradition came days after the entrepreneur and Reddit co-founder shared a beautiful family photo on his Instagram.
The photo posted by the digital entrepreneur showed the family of three looking all dressed up as they posed in a driveway next to a red Lincoln after celebrating Christmas in Florida. He captioned the post:
"Business Dad life never stops. Though sometimes it pauses for a family photo. Trying to do the best I can for these two."
All three of them looked absolutely picture perfect in their coordinated outfits. Williams looked breathtaking in a figure-hugging gray dress and heels, while Ohanian looked dashing in a gray suit and black pants.
The princess of the family, Olympia, looked her absolute cutest in a simple white dress and a matching bow on her dark hair. Fans collectively agreed that they make such a beautiful family.
Both Alexis and Williams have been sharing numerous pictures and videos documenting their time together amid quarantine. In October 2020, the tennis champion shared her process of preparing her toddler for her first tennis lesson.
Although the idea of Olympia taking on her mom's sport is riveting, Williams has not really given a legacy much thought. In 2019, the 23-time Grand Slam winner revealed that she seldom thinks about her legacy in the athletics world and beyond. Her focus is on the present.
Williams gave birth to her precious mini-me in September 2017, two months before she tied the knot with her husband. The beautiful couple started their love story in Rome when they met at a hotel and struck up a conversation.
It seems like the lovebirds are destined to have the sweetest of stories to tell, especially ones that speak of a certain toddler who thanks the big man upstairs for the best cartoons ever.