Tyler Perry's Ex-partner Gelila Bekele Is All Smiles in a New Video Featuring an All-Black Outfit
Model and activist Gelila Bekele, who was in a relationship with producer and actor Tyler Perry for years, shared a video rocking a striking black outfit while "trying to work."
On January 4, Bekele treated her over 107,000 Instagram followers with a short clip showing herself and a friend looking gorgeous and having fun in black clothes.
Bekele wore boots, leggings, and a long-sleeved, loose, ripped shirt. As per the accessories, she put on a necklace, a ring, and a black hat that made her trademark curly hair look beautiful.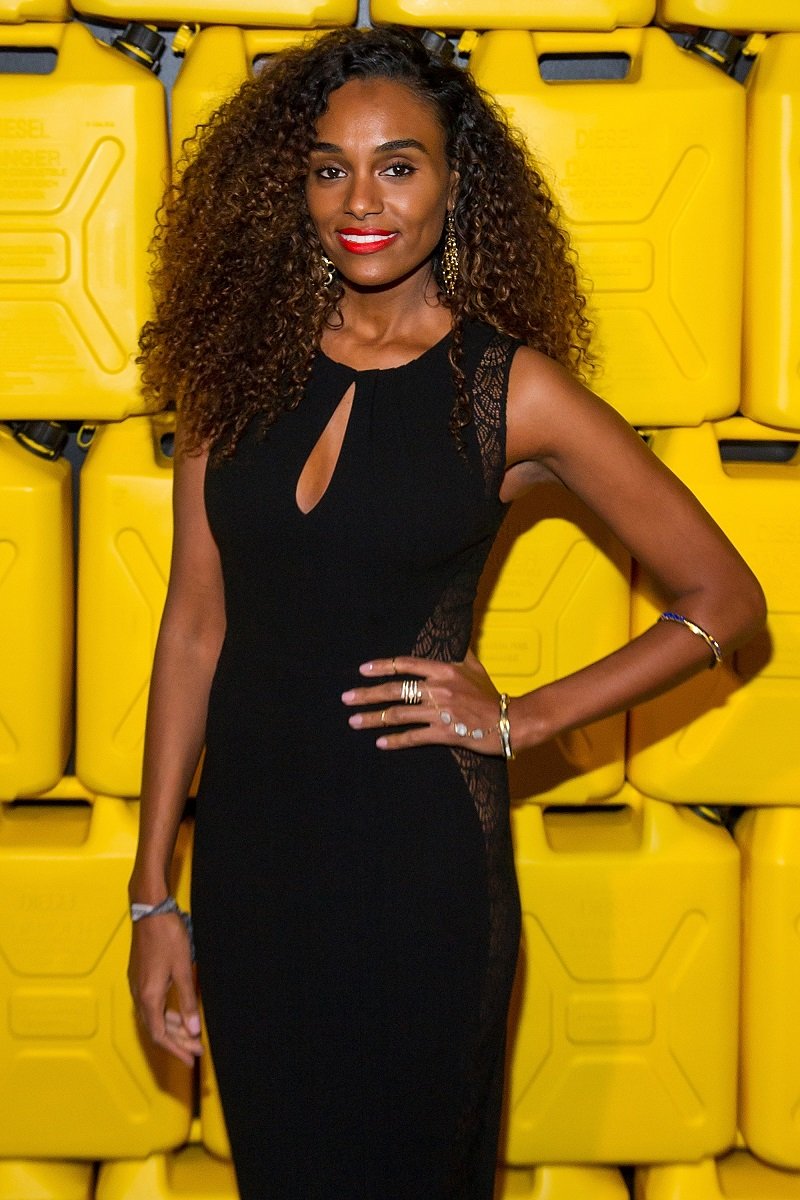 BEKELE'S STRIKING OUTFIT
The model and her friend were supposed to pose for a photo, but as soon as Bekele said, "we are Africans," she started laughing. They tried to do it again but couldn't avoid chuckling. For the caption, Bekele wrote:
"Us trying to work Happy Monday."
Bekele and her former partner, actor and producer Tyler Perry, attracted some attention in December 2020 after uploading a photo on social media revealing to being "single."
In the post, Perry appeared posing in front of the mirror during what seemed to be a workout session, and, for the caption, he pointed out he was going through a midlife crisis.
Perry has shared some of the things he has felt after becoming a father.
PERRY AND BEKELE PARTED WAYS
Perry also wrote that he was 51 years old, "single," and "wondering what the next chapter in my life will look like." He admitted to being focused on being the best father and man possible, too.
Although Bekele, an Ethiopian model, and Perry hardly ever talked about their romance or each other in the press, they are believed to have been in a relationship for about ten years.
During that time, they welcomed their only child together, Aman, born in 2014. Bekele and Perry are very private about their son, just like they are with most details of their personal lives.
Still, Perry has shared some of the things he has felt after becoming a father, including that just because Aman was born into privilege didn't mean he didn't have to work and find his own way.
Apart from that, Perry confessed that having the opportunity to mold a "great human being" and help nurture and cultivate his life was wonderful and awesome.
At the moment, neither Perry nor Bekele has commented on their split. One thing is clear, though, they are willing to raise Aman in the best possible way.