Lyssa Chapman Shows Her Toned Body in a Photo as She Proclaims Her Success in Achieving Goals
Lyssa Chapman, popularly known for her role on A&E TV's "Dog the Bounty Hunter," flaunted her toned body and called herself a "goal digger" in a new stunning post on her Instagram feed. 
It is the new year and Lyssa Chapman has never looked any better. Showing off her stunning physique, the businesswoman and reality star recently took to her Instagram feed to post a hot photo of herself. 
In the jaw-dropping picture, the 33-year-old was seen rocking a gorgeous outfit that put her toned body on display. She was clad in a multi-colored wrap top with short sleeves that showed off her flat tummy.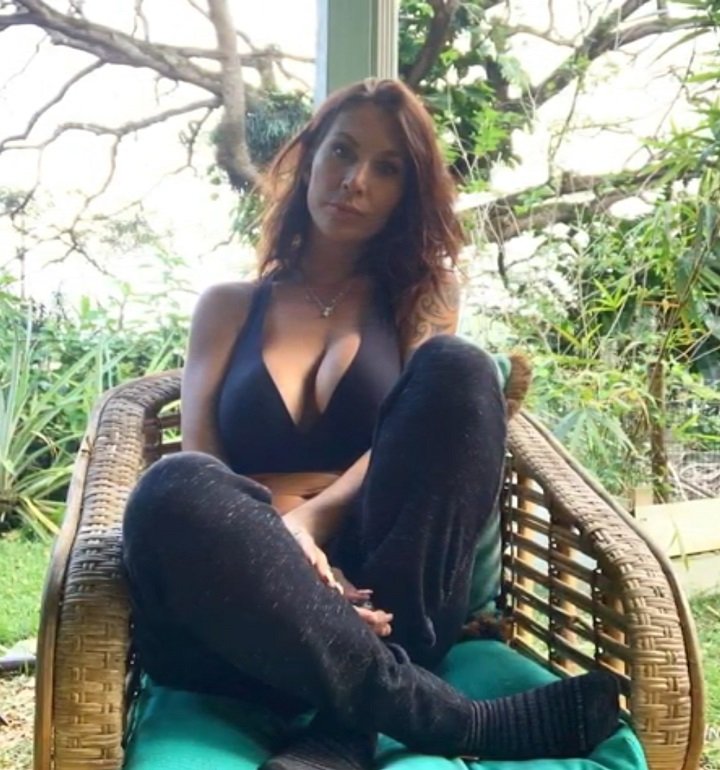 The top also had a plunging V-shaped neckline that gave a good view of her cleavage. It was then combined with buttoned-up high waist jeans and elegant accessories. 
The star had little to no makeup on and styled her shoulder-length dark hair to the side. With her hand resting on her waist, the beauty smiled into the camera as she posed in what looked like the dining room. Beneath the post was the caption: 
"? ✅ I prefer GOALS over resolutions #GoalDigger." 
Seeing Lyssa's hot body, it is hard to believe that she is a proud mother of two. It, however, goes without notice that her first daughter is the beautiful 18-year-old Abbie Mae, who she had when she was just 15 years. 
She shares her second daughter Madalynn Grace with her ex-husband Braham "Bo" Galanti, whom she was married to from 2009 to 2011. He had been abusive and also struggled with drug addiction. 
Though the relationship comes just a year after the tragic loss of his ex-wife Beth, Lyssa has never failed to show her support.
In 2016, his reckless living ultimately landed him four years in prison after crashing a stolen car into a police vehicle. He was released late last year and Lyssa noted that she was looking forward to co-parenting Mady with the 44-year-old. 
She added that she could not wait to watch her daughter's relationship with her father grow. On Galanti's homecoming, the TV star staged a surprise for the little girl who burst into tears on seeing her father standing outside the house. 
It was, no doubt, a fantastic day for the family. It is safe to say that Mady has three parental figures in her life as Lyssa is now engaged to a woman named Leiana Evensen, whom she started dating in 2016. 
A year after their blissful courtship, Evensen eventually popped the question in December 2017, during a trip to Seattle. Though the lovebirds are yet to tie the knot, they still have their wedding plans underway. 
Lyssa is not the only one in her family who seems to be in a loved-up relationship. Her father, Duane Chapman is head over heels in love with his new girlfriend, Colorado-based rancher Francie Frane. 
Though the relationship comes just a year after the tragic loss of his ex-wife Beth, Lyssa has never failed to show her support of their blossoming affection. With her sweet comments under their adorable social media posts, it is clear the star believes in love's second chances.