People: Prince Harry and Meghan Markle Have No Regrets a Year after Megxit Was Announced
A source close to Prince Harry and Meghan Markle recently dished interesting details about their lives since their exit from the royal scene about a year ago.
A year ago, Prince Harry and Meghan Markle cracked the media wide open with news of their stepping down from their royal duties. Now a year later, sources have revealed that the Duke and Duchess do not regret that life-changing decision. A source told People:
"Despite everything that has been going on this year, they don't regret their move to the U.S."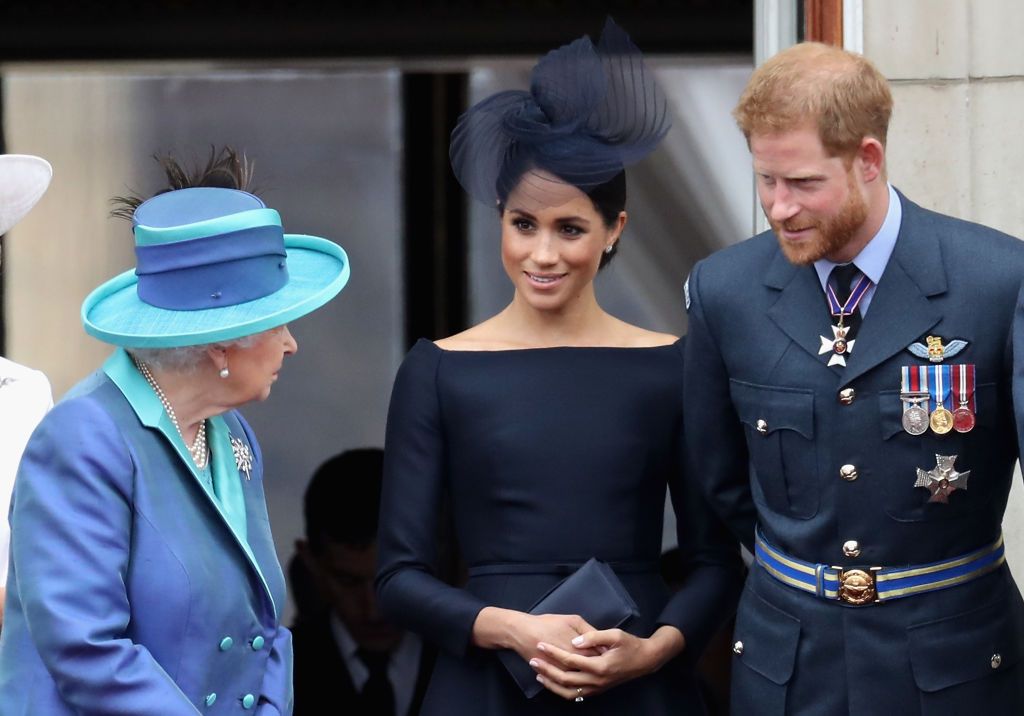 The insider told the magazine that Markle and Harry decided to take that gigantic leap of faith to start on a new path in their lives as a family with their young son, Archie.
This leap of faith, their decision to step down as working members of the royal family, shook many as it not only reshaped the family interpersonally but the monarchy at large.
Harry, who has been subjected to the "spare royal sibling" phenomenon all his life, faced the same challenges that persisted through generations of royal siblings, including the Queen's sister, Princess Margaret.
Being the younger brother of Prince William, the 36-year-old felt marginalized by the unexciting position of being a spare in the line of royal succession. 
Markle was a driving force behind the exit for a particular reason.
Harry's exit alongside his wife was described as his way of finding a solution to that feeling of marginalization. Through the so-called "Megxit," he was able to get out of that seemingly inescapable loop to start a new life.
The People issue added that for Harry to stay in the monarchy as a working royal, it would mean that he would have to carry on with being submissive to royal members who have more senior roles than he.
Their progressive new role helped him assert his identity outside the royal system and offer them a fresh start, including financial independence. The source revealed that has always been their dream, and there has been no reason to regret their chasing it. 
Some reports said that while Harry benefited greatly by attaining freedom, Markle was a driving force behind the exit for a particular reason. The actress reportedly felt shackled and restrained as a new member of the world's most renowned royal family.
It was also reported that the mother of one intends to return to acting, hence, why they have moved their small family of three to the U.S. In January 2020, the couple announced that they wanted to step down as senior royals.
With this decision came many terms of agreement with Buckingham Palace. They were allowed to hold on to the royal patronages until March 2021. They are reportedly adamant about keeping their royal patronages and intend to seal the deal for an extension.
The extension to their 12-month Megxit deal would allow them to continue as non-working royals in California and hopefully help Harry regain the honorary military posts stripped from him.
There might be no regrets about the decision to step down, but there is still a lot that needs to be done and sorted out for this couple.