Here's Who 'The Masked Dancer' Revealed Was Under the Ice Cube Mask
Science danced into the equation when Ice Cube's celebrity identity got revealed after his elimination from the popular dance-spin off "The Masked Dancer."
On January 6, the celebrity competitors in Group B of "The Masked Dancer" performed for a spot moving forward, but unfortunately, Ice Cube didn't make it through to the next round.
"The Masked Singer" spin-off also features a lineup of celebrities who dance disguised in costume instead of singing. The panelists then have to try and guess their identity by deciphering various clue packets.
THE ELIMINATION
During the most recent elimination round, Moth, Zebra, Cotton Candy, Sloth, and Ice Cube danced it out. And the panelists did well in guessing Ice Cube's identity before the big reveal.
Host Craig Robinson gave panelists Paula Adbul, Brian Austin Green, Ashley Tisdale, and Ken Jeong a final stab at the Ice Cube's real name, who guessed Bill Maher, Anderson Cooper, and Bil Nye.
THE CONCEPT
Ten celebrities dancing while disguised in costumes offer a fun alternative to "The Masked Singer," which is about to finish its fourth season. Because the celebs are not using their voices, it makes it harder to guess who they are.
Therefore, the show implemented a final clue given by the costumed dancer who says one word using their own unmodulated voice. Clues are also hidden in the set design, choice of dance, and more.
ICE CUBE CLUES
Ice Cube gave away several clues before his elimination. He grew up in a family with money, but with his mom working at the White House while his dad spent time in prison, he was often home alone.
Before dancing to "Bad Romance," Ice Cube said that television became his friend during childhood, followed by the final one-word clue to the panelists, which was "90s icon."
When Ice Cube finally took off his cubed masked after a few tense moments, he was revealed to be none other than the famous Bill Nye, the Science Guy!
THE SHOW'S CELEBRITY ORIGIN
While the workings of "The Masked Dancer" is similar to that of its singing counterpart, the show actually has its origins in "The Ellen DeGeneres Show."
Ellen DeGeneres created a spoof on her talk show named "The Masked Dancer." During the segment, DeGeneres and the show's DJ, tWitch, would watch a costumed celebrity dance and guess their identity.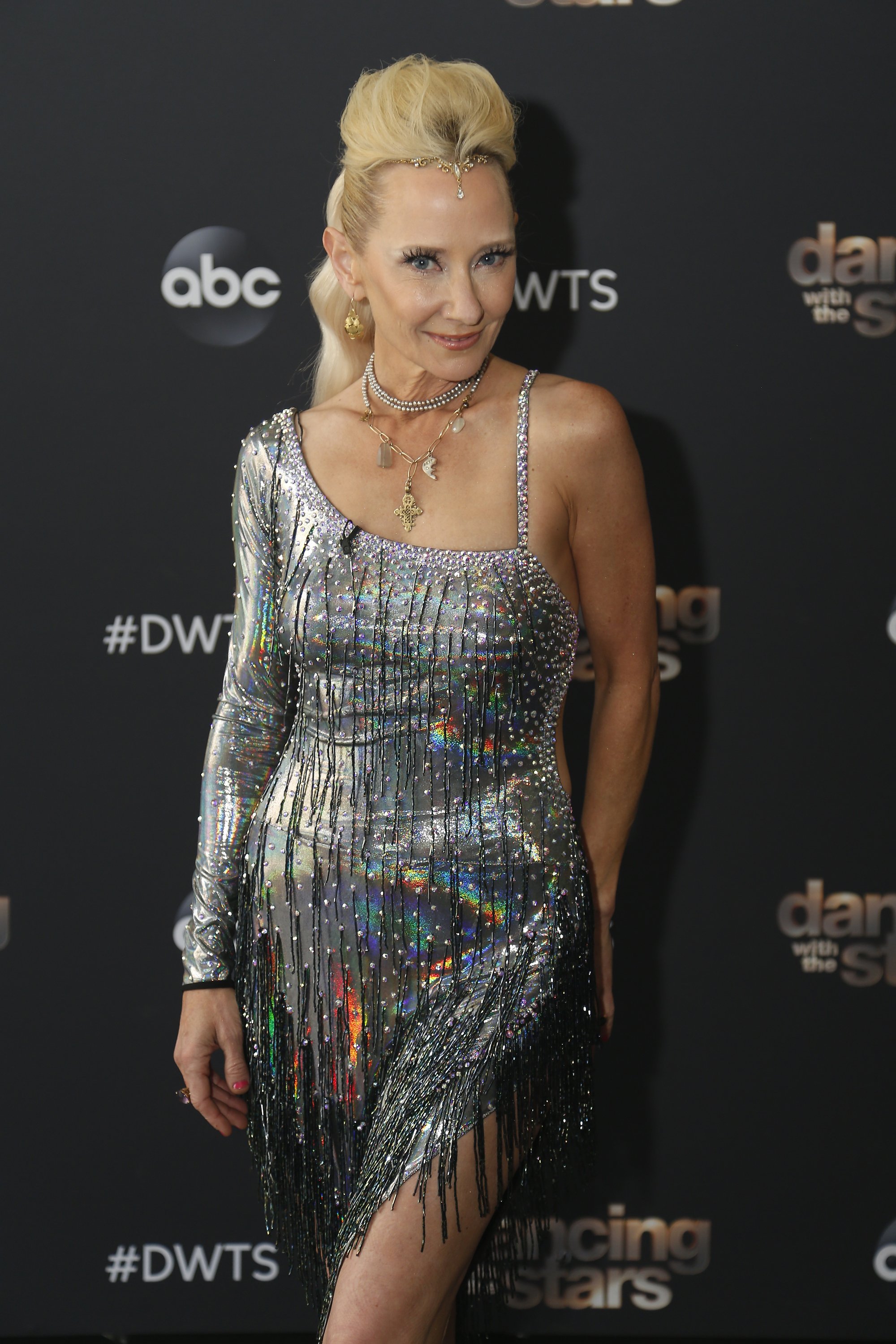 Coincidentally, DeGeneres's ex, Anne Heche recently got eliminated from another celebrity dancing competition - "Dancing With the Stars."
The actress competed in the 25th season of the show with pro partner Keo Motsepe but sadly didn't make it past the fourth week of the competition.