'OutDaughtered' Star Riley Suffers Head Injury after She Slipped While Dancing in the Bathroom
The "OutDaughtered" family had a testy week as mom Danielle and her daughter Riley both needed medical attention, although for very different reasons. 
Adam and Danielle Busby made headlines when they became the first parents to all-female quintuplets, but recently, it's more about the happenings and mysteries in their lives.
Danielle had been undergoing tests to get to the bottom of an ailment, but then dad Adam found himself back at the hospital after one of the quins fell and hit her head.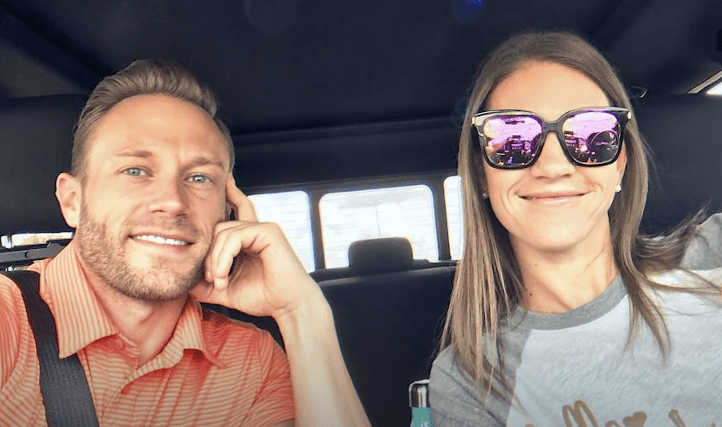 THE MYSTERY ILLNESS
Since Danielle experienced a health scare in November, she underwent several tests to figure out what's been ailing her. Earlier this week, however, Adam shared that she had her "most invasive" test done so far.
While Danielle kept details broad to date, she did note having been to several doctors, including a rheumatologist and a cardiologist to figure out what is going on.
THE ONGOING SEARCH
Since some test results came back less favorable than others, the mom-of-six underwent another procedure on Monday, which thankfully didn't show the need for surgery.
Nonetheless, Danielle keeps positive as the search for the cause of her illness continues. While she promised to keep followers updated on details as they unfold,  she admitted:
"Please understand, I am in the window of uncertainty and I only feel comfortable sharing as much as this."
A RETURN TRIP
Soon after Danielle returned home from her procedure, Adam found himself heading back to the hospital after Riley, their fourth-born quint fell on her head on the bathroom floor.
"This is what happens when you want to dance on the bathroom floor as your sisters are getting in and out of the tub," Adam captioned a picture and video clip of the staple on her head.
THE QUINTS
Danielle and Adam also share a daughter, Blayke, the older sister to the quints, whom the couple welcomed to the world on April 8, 2015. Their budding personalities already make them rather easy to tell apart.
Given this, it's no surprise that Riley ended up with a staple on her head since she is known in their family as the smart troublemaker. Of her other siblings, Hazel is super sweet, Parker is the shy one, while Olivia and Ava love to goof around. 
WHAT COULD IT BE?
When Danielle's symptoms first reared last November, Adam gave a glimpse into her condition with an update while they were still in the emergency room.
Adam shared a picture of his wife as she laid on a bed with her head and face almost covered with a towel, and said that Danielle experienced odd and sudden "alarming sensations" in her limbs.