'The Bernie Mac Show's' Dee Dee Davis Shows Perfect Skin in Video as She Promises to Post More
Dee Dee Davis recently flaunted her flawless skin in a new video shared on Instagram. The actress also noted that she would share more pictures of herself, and fans could barely hide their excitement.
"The Bernie Mac Show" actress Dee Dee Davis has shared one of her new year resolutions with fans on social media, and it is safe to say they are just as excited as the actress.
In a recent Instagram post, Davis was seen donning a black sweatshirt while lounging on a couch. The actress rocked a straight center part hairstyle that perfectly accentuated her facial features.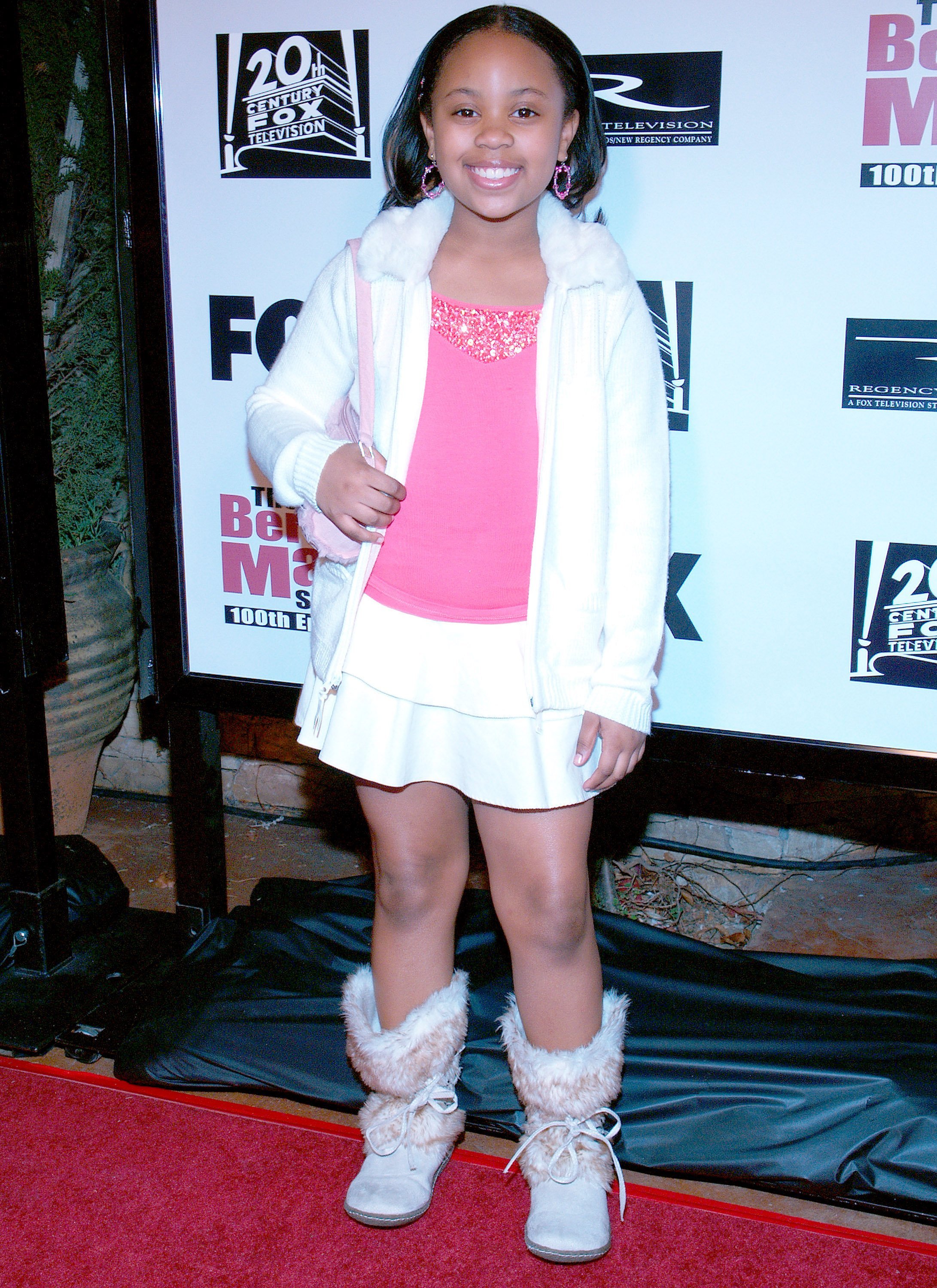 Davis topped off her look with subtle makeup comprising of shimmery orange eyeshadow and nude lipstick, and a slight bronzer on her nose. The actress proudly showed off her flawless skin in the clip that she captioned:
"Promise to post more then [sic] just selfie's this year.... excited for this year big things coming?"
The post was followed by comments from fans and followers who noted that they could not wait to see more of her pretty face on social media.
Many others could not stop gushing about Davis's beauty, with one saying she looked amazing and another describing the actress as the most beautiful girl in 2021.
In 2018, Davis and other cast members of "The Bernie Mac Show" had their first reunion.
In addition to the lovely comments, Davis's clip has garnered overall 10,000 views as well as over 2,000 likes so far. Going by how much fans love the actress, this comes as no surprise.
Davis was born on April 17, 1996, and is popular for her roles in the television shows like "ER" and "Strong Medicine," with her most popular series being "The Bernie Mac Show."
Created by Larry Wilmore, the show premiered in 2001 and soon became a widely loved series that garnered multiple awards and recognitions.
The show centered around Bernie Mac's struggle raising his sister's three kids; Jordan acted by Jeremy Suarez, Vanessa, portrayed by Camille Winbush, and the youngest of the bunch, Bryana, acted by Davis.
While "The Bernie Mac Show" might have seemed just like another television series, the cast managed to develop a great bond that would stay with them forever.
Davis once opened up about her relationship with Mac while on set. The actress recounted how he would order a chocolate cake to share with her as they watched "Jerry Springer" in his dressing room.
In addition to Davis, Mac also had a great relationship with the rest of the cast. Sadly, he passed away in 2008, due to complications from pneumonia.
In 2018, Davis and other cast members of "The Bernie Mac Show" had their first reunion. This came over ten years after the show came to an end.
While it was indeed a memorable occasion for them, the reunion was not the same without the great Bernie Mac who was so deeply loved by his castmates.