Pamela Anderson, 53, Flaunts Gorgeous Body Wearing a Tiny Bikini in Stunning Monochromatic Pic
Canadian-American model and actress Pamela Anderson showed off her perfect figure in a tiny hot swimsuit in a jaw-dropping monochromatic photo on her Instagram feed.
Pamela Anderson is proving to be another one of Hollywood's ageless icons. With her perfectly toned figure and endless beauty, it is easy to assume that the model and actress drank from the fountain of youth.
In the most recent display of her killer body, the 53-year-old took to her Instagram account to post a gorgeous monochromatic photo of herself rocking a mouth-watering swimsuit.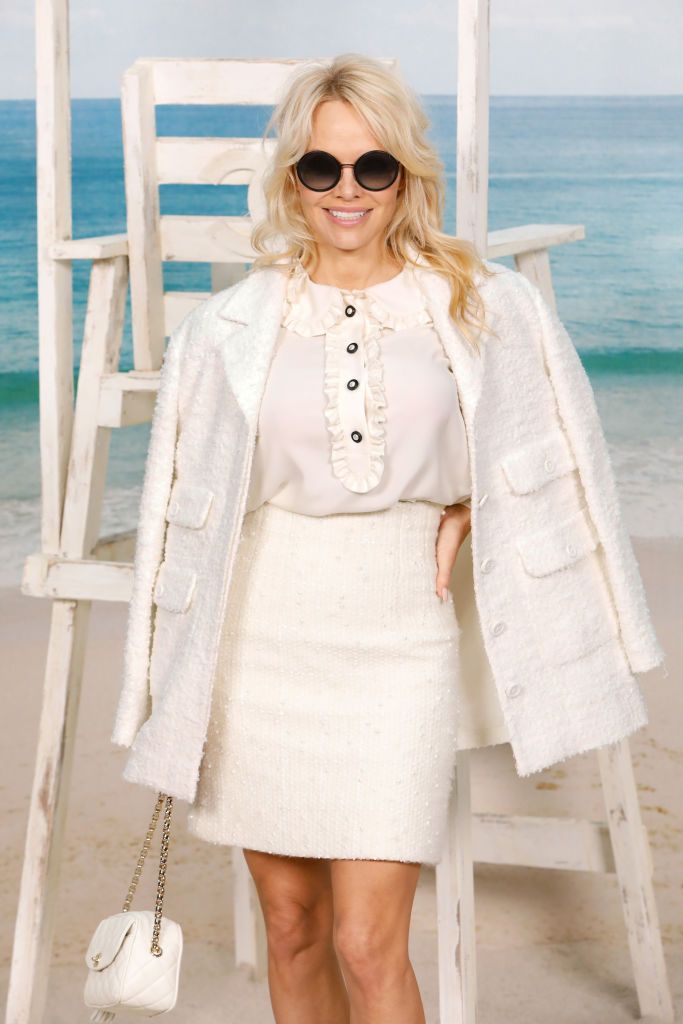 In the shot, she was seen lying down on what looked like a striped pillow next to a giant tree stump. She was also clad in a white swimsuit, and a beautiful waist bracelet sat perfectly around her waist.
As she laid sensually on the ground, one hand was resting casually on her head, and her legs were crossed in a hot style. Gazing into the camera, the sun did a perfect number on her skin, adding to the general appeal of the shot. 
She seemingly followed it with a message to her fans, telling them to listen to the trees. Several of them rushed to the comment section as they could not get enough of the star's hotness.
Anderson is, however, not the only female celebrity showing off her hot figure in stunning swimsuits during this winter season. Actress Bella Thorne was spotted flaunting her toned abs in a light blue swimsuit alongside her pal, Jen Selter, during a vacation to Mexico.
She shot herself to the top with her modeling career and major movie roles. 
Kylie Jenner's best friend Stassie Karanikolaou was also seen rocking a gorgeous black swimsuit in a sun-kissed roadside photo on her Instagram feed. Singer Jennifer Lopez also posted a series of pictures during her holiday getaway to a private location.
So, Anderson's hot swimsuit photo joins the list of favorite celebrity holiday shots of the year. It, however, goes without notice that this is not her first sultry monochromatic picture in recent times. 
Less than two months ago, she was seen showing off her smooth thighs and exquisite fashion sense in a hot photo. In the shot, the actress was seen casually reclining in a cream-colored chair, clad in an oversized hoodie that matched the seat.
She finished the look with slim-fitting jeans, Nike socks, and a pair of white sneakers. As she lounged on the comfortable-looking chair, her thighs were slightly parted, and she gazed into the camera with her long blonde hair cascading down her shoulders and back. 
With this stunning photo, it is no surprise that Anderson made such a name for herself in Hollywood over the years. After getting discovered during a football game at the age of 22, she shot herself to the top with her modeling career and major movie roles.
Anderson also found herself in several high-profile relationships with the likes of Kid Rock, Tommy Lee, and many others. She has two sons, but even with the demands of motherhood, the actress never stopped putting her best foot forward.