Bishop TD Jakes' Daughter Cora Pours Her Curves into a Black Lace Dress — See the Stunning Pics
Cora Jakes Coleman, daughter of Bishop TD Jakes, flaunted her curves on social media while dressed in a stylish black lacy dress. Her fans quickly praised the stunning preacher.
Bishop TD Jakes's daughter, Cora Jakes Coleman, is not only an excellent author, passionate preacher, loving wife, and doting mother. She is also slaying it in the looks department.
On January 9, Coleman shared a series of photos on her Instagram, taken during a wedding ceremony that she officiated. In the pictures, she wears a black lacy dress that accentuated her curves.
A GORGEOUS PREACHER
Coleman is a picture of happiness in the photos where she showed off her beautiful curls and megawatt smile. She gave a shoutout to the couple she married. She also wrote in the caption:
"Thank you to my amazing glam squad who came last minute and made me gorgeous."
Coleman looked elegant in her dress, which she accessorized with a silver necklace. In one of the photos, she prays over the couple, one of whom she called her "spiritual daughter."
In 2017, during her sixth wedding anniversary, she revealed her pre-marriage purity prayer.
OVERCOMING INFERTILITY
She thanked her glam team, saying that the dress was perfect for the wedding motif. Her fans showered her with flattering adjectives. "You look amazing," one fan gushed in the comments.
Coleman earlier opened up about overcoming infertility through adoption and her faith. She and her husband Richard, who have been married since June 2011, adopted an 11-year-old girl and a 5-year old boy. 
Her faith plays a huge role in Coleman's life. In 2017, during her sixth wedding anniversary, she revealed her pre-marriage purity prayer. Before she met her future husband in 2009, she had engaged in fornication.
Coleman said her purity prayer helped her change for the better. From seeking fleshly desires, she is now pursuing a committed and strong spiritual connection with Christ.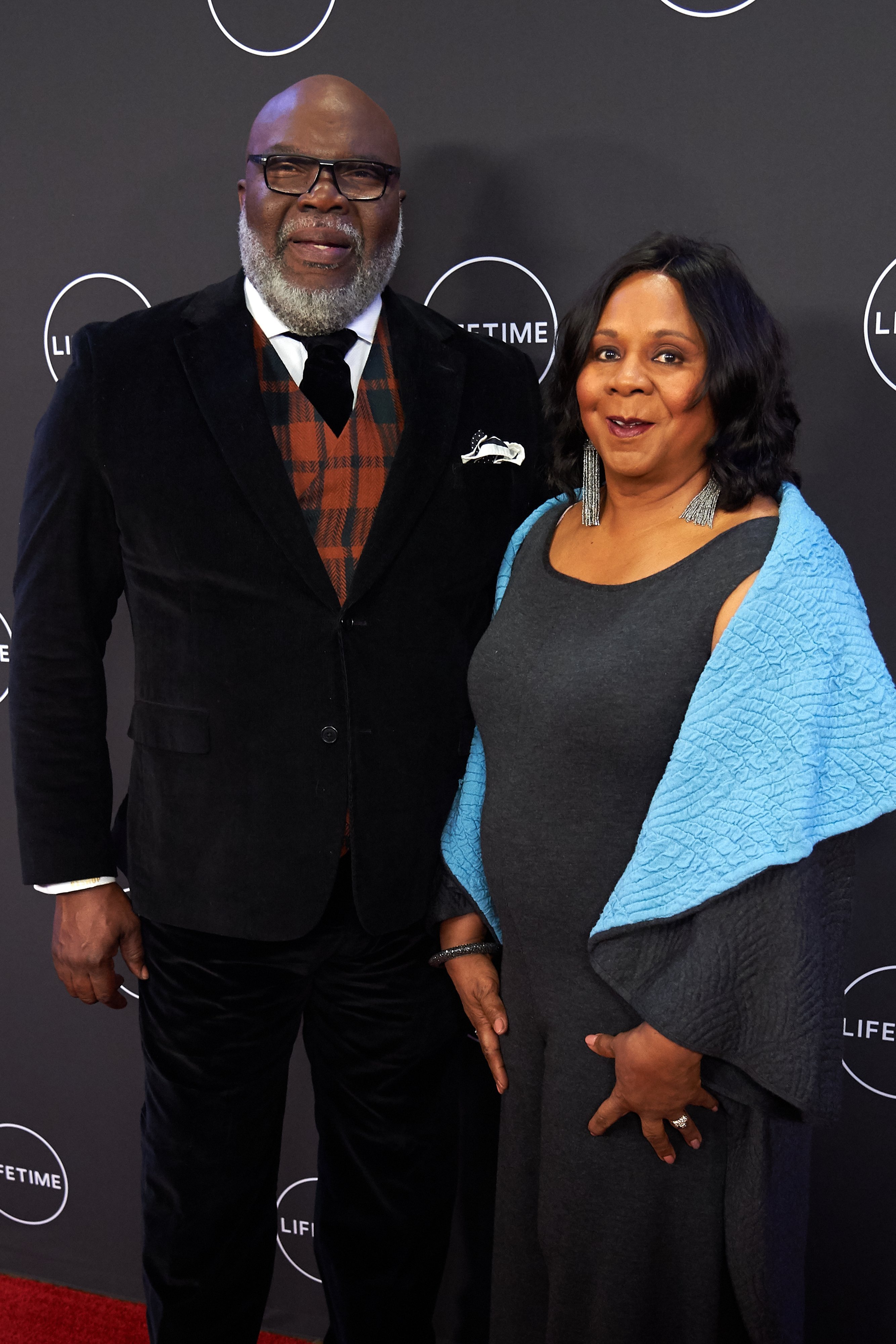 Her father, Bishop T.D. Jakes, has been instrumental in her spiritual journey. Over the holidays, Jakes shared a message of optimism as families celebrated Christmas amid the COVID-19 pandemic.
Jakes often preaches about faith in humanity to his 30,000-member congregation in Dallas. His message became even more meaningful at a time when political division rocked the country.