Bindi Irwin & Her Husband Chandler Powell Cradle Her Growing Baby Bump in a Sweet Photo
Bindi Irwin and her husband Chandler Powell share a loving photo while cradling Irwin's 29-week pregnant belly. The young couple is excited to become parents for the first time. 
Bindi Irwin, 22, and Chandler Powell, 24 will become parents for the first time to a daughter this year, as they share with fans a photo of them caressing Irwin's growing belly. 
With no surprise, the environmentalist activist and her husband are pictured outdoors, with a scenic backdrop of a thicket of trees separated by a pathway that consists of a bridge made from wooden planks.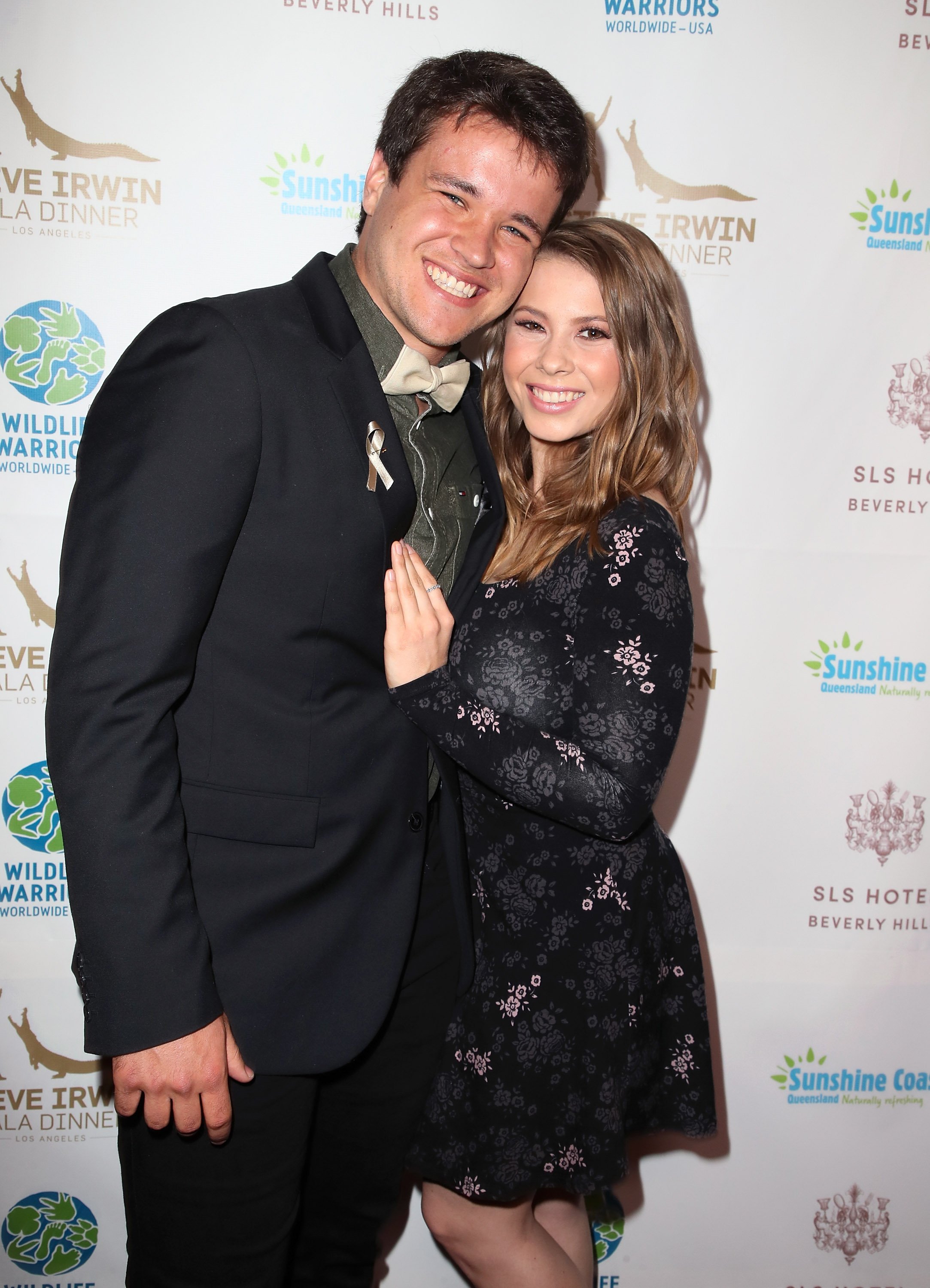 Irwin rests her shoulder on Powell's chest, with both their eyes closed. She holds her belly protectively with both hands, with Powell's hands partially rested on top of hers. Her caption is short and sweet as she writes: 
"All the love in the world." 
Powell was one of several commenters who reiterated the Australian TV personality's message of love, referring to "his little family" and adding that both he and their daughter loved Irwin. 
Irwin first met Powell in 2003 when he visited the Australia Zoo while attending a wakeboarding competition. After being blown away by her, Powell wrote to Irwin's mom, Terri, requesting permission to stay in touch with her daughter. 
Bindi shared a clip on Instagram of her late father admitting how he initially didn't want to be a father. 
The pair would later enter a long-distance relationship, which included Powell inviting the "Crikey! It's the Irwins" star to his prom in 2015 before making the decision to relocate down under in 2018. 
After tying the knot on March 25, the couple announced they were expecting in August, with a cute message alongside a picture of them holding a baby Australia Zoo uniform. Powell couldn't contain his excitement with this New Year's caption:
"Starting 2021 as a husband and a dad is incredible and I'm ready for absolutely anything the year has in store for us."
Grandmother-to-be, Terri, congratulated the couple, adding that Irwin's late father, Steve, would be happy his daughter found such a kind man and be elated that she will become a mother.
While competing on season 21 of "Dancing With The Stars", Irwin shared a clip on Instagram of her late father admitting how he initially didn't want to be a father. 
He would go on to become a proud father, admitting thinking about his daughter for any length of time moved him to tears. Steve kept a photo of himself and baby Bindi in his pocket while filming his "Animal Planet" series.
The young couple is counting down the days to when they'll welcome their "Wildlife Warrior" – a phrase coined by Steve. Both confessed to enduring a challenging 2020. 
The start of 2020 was rocked by wildfires, during which Irwin rescued many distressed animals. The pair, like the rest of the world, also struggled through the coronavirus pandemic.