Julie Chrisley Showered with Heartwarming Birthday Messages from Husband Todd & Their Children
"Chrisley Knows Best" star Julie Chrisley just turned 48 and the reality star got showered with sweet tributes from her family, even if one initially got the date wrong.
Julie Chrisley celebrated her 48th birthday and her husband Todd and their children Savannah, Kyle, and Chase made sure to express their love with heartwarming tributes for her special day.
Taking to social media on January 12, the Chrisley clan wished "the most beautiful woman" a Happy Birthday, but Chase initially got his wires crossed, it seems.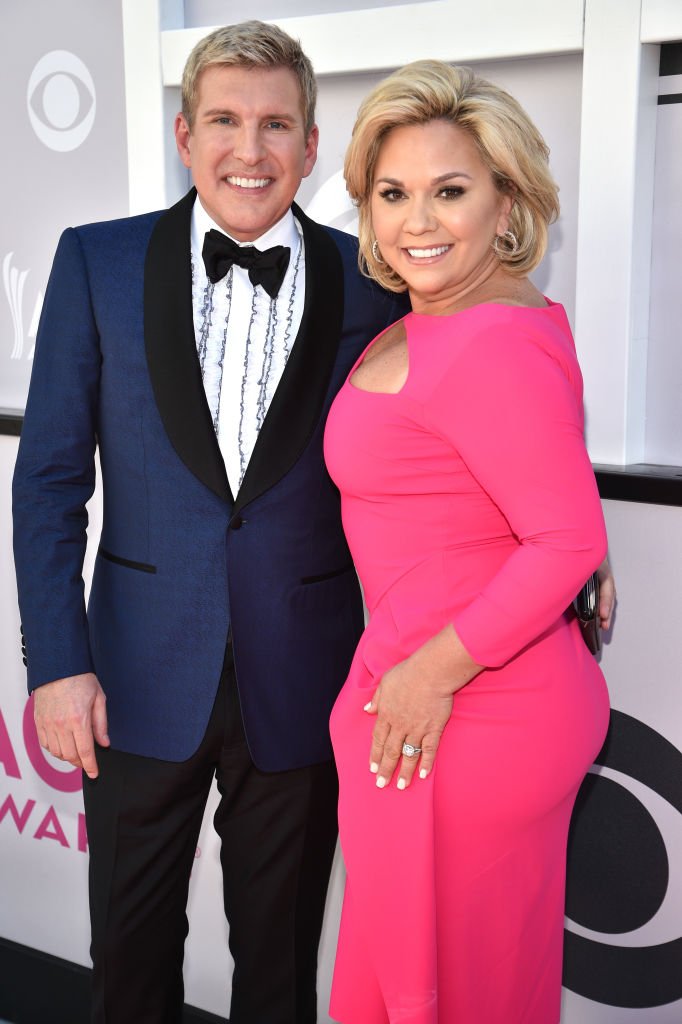 THE MISHAP
On January 9, Chase paid tribute to his mom's birthday and fans chimed in until Savannah set the record straight by commenting in the now-deleted post that "it's not even her birthday."
Savannah didn't let the opportunity to troll her brother on social media go to waste, and she shared a screenshot of the post on her Instagram stories, making fun of his "good try."
HAPPY BIRTHDAY!
Chase made a comeback with a sweet post wishing his mom an "amazing day," as did brother Kyle. Savannah's admiration for Julie was clear in her tribute, as she wrote:
"Mama...you are seriously a freaking unicorn! I hope and pray every day that I become more and more like you every day." 
Savannah made headlines back in September when she broke off her engagement to Nic Kerdiles after almost two years. Despite going their separate ways, Savannah told PEOPLE that they are still on speaking terms.
LOVE, SWEET LOVE
Meanwhile, Todd and Julie's love is still going strong after they tied the knot back in 1996. They reportedly welcomed Chase just a week later. Celebrating the woman he loves on her birthday, Todd called her "the best human."
The couple has their own way of doing things, and they put it on display with their 20th wedding anniversary a few years ago.
The milestone anniversary didn't get celebrated with a fanfare of any sort. Instead, Julie and Todd curled up in bed watching "Power" while enjoying dinner with the kids.
In December, Julie went on a trip down memory lane, as she thought about the time that passed since Chase and Savannah were babies.
Posting throwback pictures of the pair, Julie couldn't help but reminisce about the people they turned into, exploring and finding their own places in the world.