Serena Williams' Husband Alexis Enjoys a Game of Hide and Seek with Their Cute Daughter Olympia
Serena Williams' husband Alexis Ohanian gave a glimpse into his bonding moment with their three-year-old daughter Olympia and the father-daughter duo could not have been more adorable.
Reddit founder Alexis Ohanian is a proud father to three-year-old daughter Olympia and the father-daughter duo never stops melting hearts with their bonding moments.
Taking to his Insta story, Ohanian shared some posts showing his followers how he and Olympia adorably played hide and seek in their home.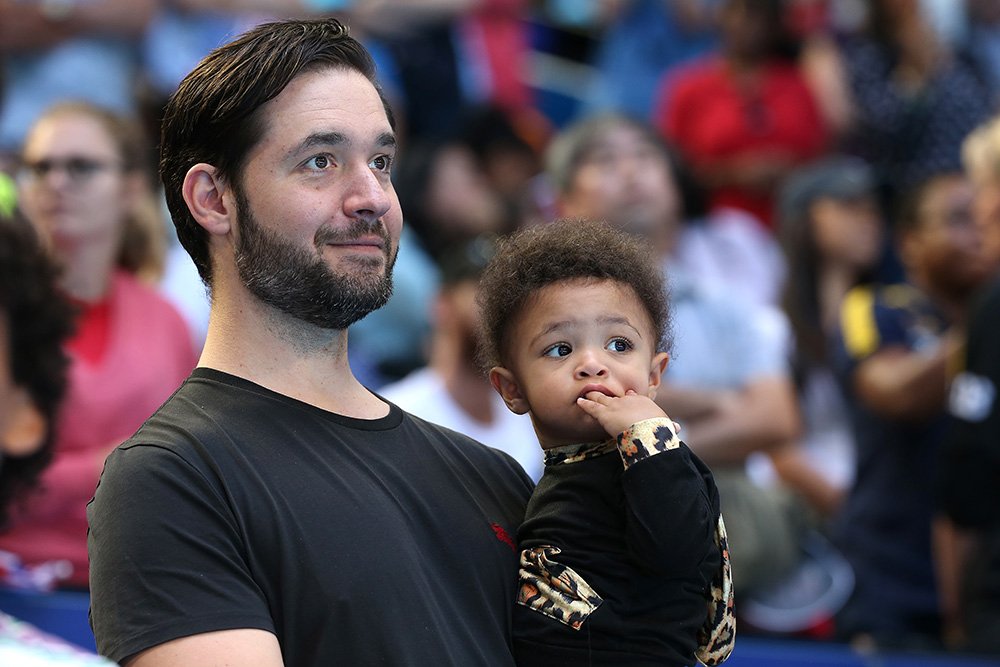 The first post saw Olympia walking down a hallway toward her father, who was out of the camera frame. The toddler tagged Ohanian while telling him it was his turn to seek.
Trying to hide from her dad, another post showed Olympia wrapped up under a pink blanket while lying on a large grey couch. However, Ohanian soon caught the toddler and was seen tickling her while she giggled on the couch. Talk about cute father-daughter moments!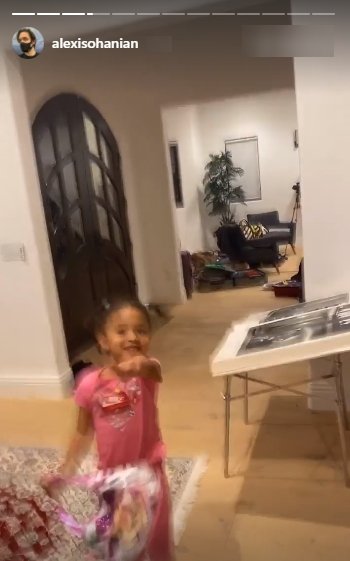 When Olympia is not playing hide and seek with her dad, she enjoys hanging out with her mom on the court, and it appears the three-year-old already has some amazing tennis skills.
In a recent Instagram post by Williams, the tennis champion shared a photo of Olympia perfecting her stance and swing on the court.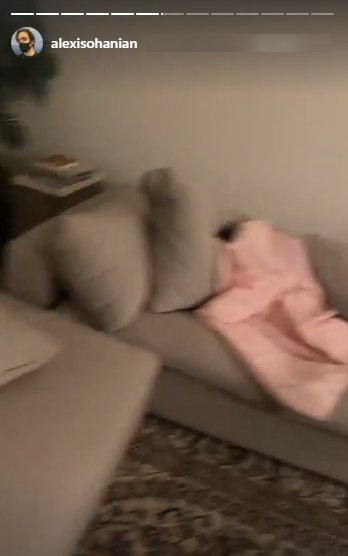 The toddler was pictured wearing a black and white ensemble, confidently holding a racket mid-air with her legs wide apart. Right behind her was Williams, who proudly watched her daughter train.
In her career as a professional athlete, Williams has garnered several achievements, making her one of the greatest tennis stars of all time. She captioned her daughter's photo writing:
"Turn, back, reach, head, follow through."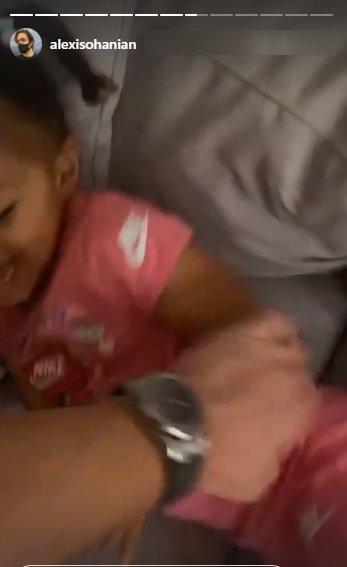 Williams and Ohanian welcomed Olympia in 2017, the same year they got married. Ever since, the duo has continuously shown off love and support for each other.
While Ohanian has a successful career in technology, he never hesitates to be on the sidelines, cheering on Williams at her matches. Undoubtedly, he is his wife's biggest fan.
In addition to Ohanian, Williams also enjoys support from little Olympia, who is often seen sitting alongside her dad on the sidelines at the tennis star's matches.
Speaking about his commitment to supporting Williams, Ohanian explained that he prioritizes showing up at his wife's games and added that he would always be there for her.
With a successful career and an amazing family, Williams is undoubtedly a blessed woman. And Olympia? The little one could not have asked for better parents.