Vanessa Williams' Daughter Proves She Has Her Mom's Beauty While Working Out in a Black Outfit
Vanessa Williams' oldest daughter, Melanie Hervey, recently impressed her fans and followers in videos of her dressed in black workout clothes while doing some basic exercises.
It seems that actress Vanessa Williams' daughter Melanie Hervey did not only inherit her mom's beautiful face but her fabulous physique as well. In a recent Instagram post, she shared workout videos with a caption that read:
"Barre Core Workout 1. Side Plank Passé 2. Side Plank with Rotation 3. Plank Cross Knee with Leg Lift."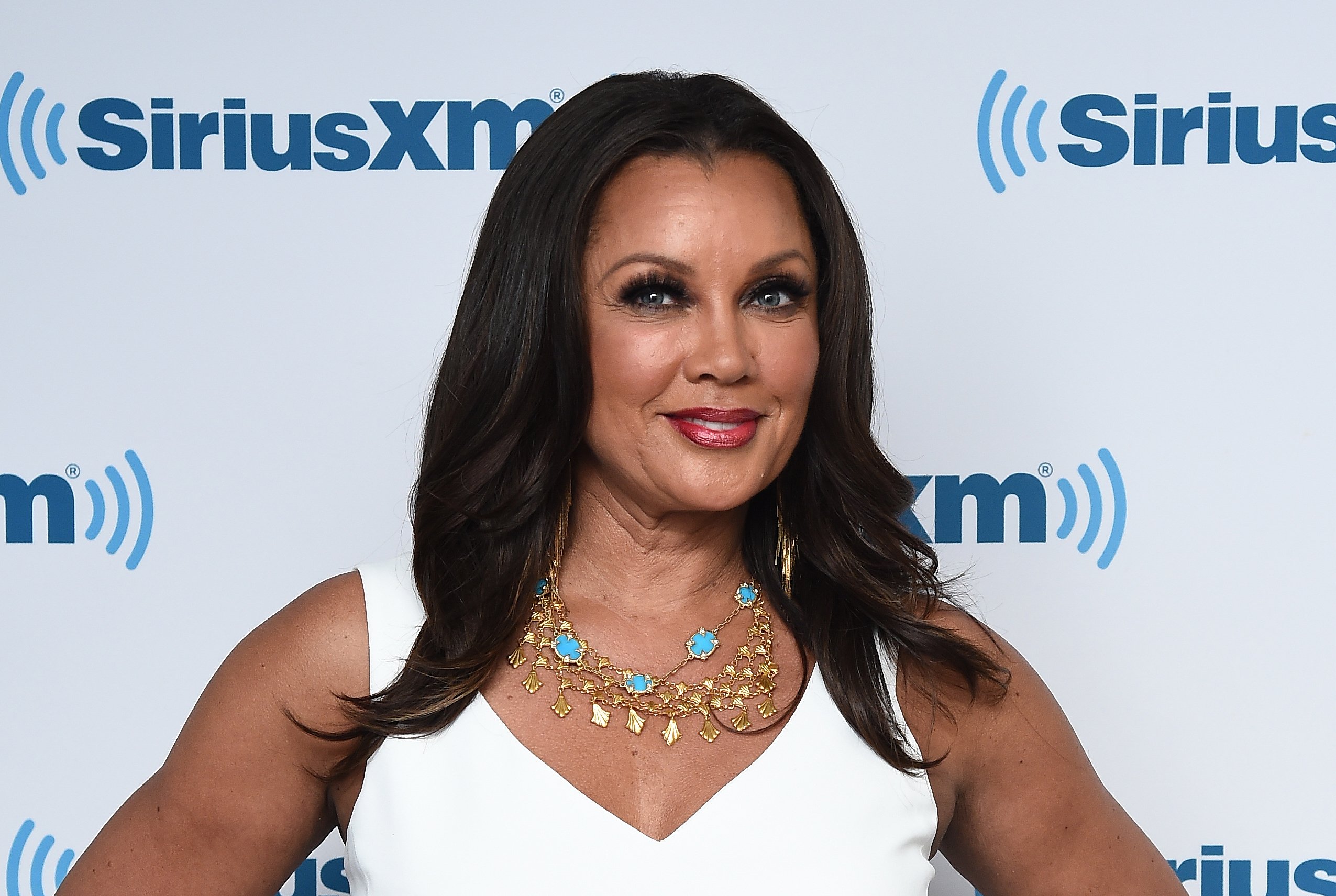 Melanie's caption continued listing more of her barre core workout routine. She revealed that she would follow her plank cross knee with a leg lift, a standing glue lift, and then a thigh turnout. 
After the thigh turnout, she would end with a grand finish with diamond lower lifts for her abs. She concluded the brief workout instructions by specifying that her followers should do 10 to 15 reps of each exercise.
Melanie's fans and followers would have had no doubts about taking her advice as her physique showed that her workouts are doing wonders for her. Clad in a black leotard and a pair of black tights, the 33-year-old looked nothing like her age.
The simple exercise outfit showed off her toned arms and legs as she got busy doing the exercises listed in her caption. In just hours, her followers were gushing over her excellent form and toned figure in the comments.
[Williams] once revealed that her friendly relationship with her daughters led to her "Ugly Betty" role.
When one takes a look at the iconic Williams, who turns 58 this March, it is unsurprising that her daughters have inherited her timeless beauty, grace, and elegance. 
In 2013, Williams teamed up with her oldest daughters, Melanie and Jillian, to form a powerful trio for Allure's first-ever anti-aging survey for its April 2013 issue. They joined the survey to talk about ageless beauty. 
Jillian reportedly shared that her mom's advice for beauty and skincare always begins with wearing sunscreen. Melanie also revealed that their mother always has a natural approach to skincare, and she always taught them that less is more.
For keeping her figure trim and toned, Williams shared that she does Tae Bo, a body fitness program that incorporates martial arts techniques as well as yoga. The actress and singer also shared that she has a trainer and does some salsa too!
Williams clearly shares her life hacks and tips with her girls as they share a tight-knit relationship. She once revealed that her friendly relationship with her daughters led to her "Ugly Betty" role.
In 2019, the actress launched her exclusive clothing line with HSN. She turned it into a family affair when she recruited Melanie and her beautiful mother, Helen Williams, to model the clothing line in the campaign photoshoot.
Williams is the proud mother of her four children, Melanie, 33, Jillian, 31, and son, Devin, 27, with her first husband, Ramon Hervey II, as well as 20-year-old Sasha Fox with her second husband, Rick Fox.
The actress has been married three times and is currently married to her third husband, Jim Skrip. According to her, her best advice for marriage to her daughters and others is not to expect one person to be able to fulfill every need in their life.
A woman filled with wisdom, beauty, and positivity would undoubtedly give birth to incredible women just like herself. Melanie and her sisters sure are lucky.