Daily Joke: Family Takes Their Elderly Mother to a Nursing Home
Today's #jokeoftheday is about a frustrated family who took their elderly mother to a nursing home, hoping that someone would be able to be at her beck and call. It seems they did not know what they were getting into.
Taking care of elderly loved ones can be such a burden for a young family, so it came as no surprise when this family decided to take their grandmother to the local nursing home. They believed this was the best option for her.
On getting there, they examined the facility and discovered it was nice, so they checked her in. The next day, the nurses attended to the grandmother, bathing her and feeding her breakfast.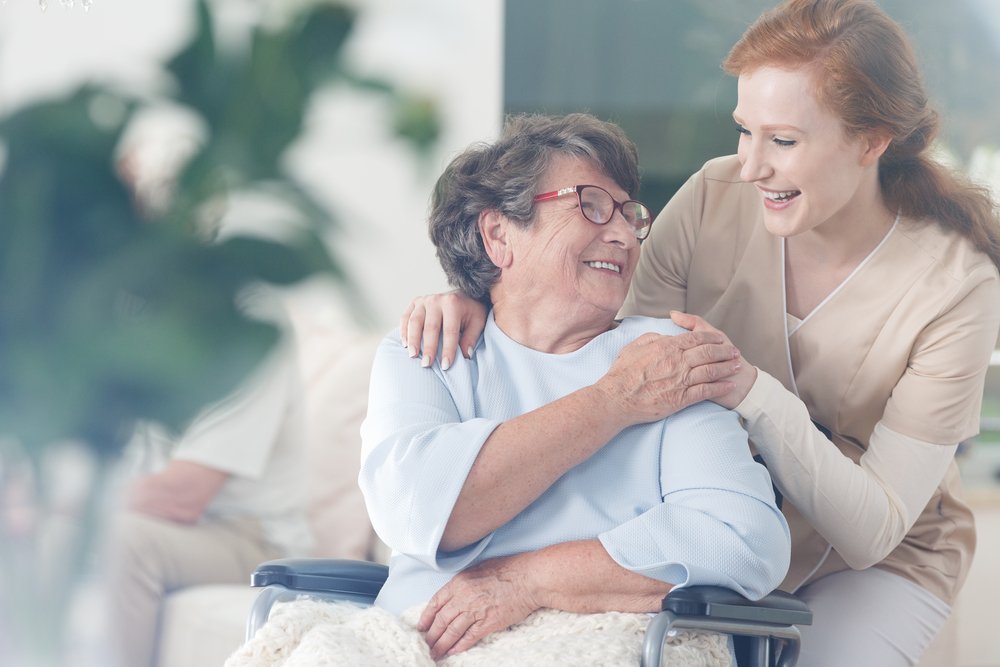 After her meal, they took her to the window side and put her in a rocking chair so that she could oversee the lovely lawn in the compound while knitting. The matriarch seemed content with the service she was getting and smiled at them.
The nurses went to tend to other businesses while keeping an eye on the matriarch. They soon noticed that after a while of sitting still, she began to tilt to the side. They immediately rushed to her side to straighten her up.
She seemed okay again, and they left her to continue their duties when they noticed again that she was tilting to the side. Once more, they rushed to attend to her, setting her straight before she fell to the side. 
This repeated itself all morning, and the nurses were frustrated. Later that evening, the grandmother's family visited her to see how she was faring and adjusting to her new home. They asked her:
"So ma, how is it here? Are they treating you all right?"
The woman sighed and then replied, "It's pretty nice. Except they won't let me fart." Another hilarious joke tells the story of a 60-year-old millionaire who was getting married at an old age to the love of his life.
It took Paul so long to find the woman of his dreams and want to settle down, so he wasn't wasting any time to seal the deal. He chose to have an extravagant ceremony and paint the town red.
He was getting hitched to a sizzling hot 23-year-old and bragged about it to his friends. They were so jealous of him and asked him for tips on how to land such a hottie. He hilariously answered: 
"Simple. I lied about my age."
Surprised by his tactics, they asked him how much he lied, and he replied, "Well. I said I was 87!" Did you enjoy these jokes? Click here to read about a teacher giving his students a lesson on map reading.