Wilmer Valderrama & Fiancée Amanda Pacheco Hire Skydiver as They Go All-Out for Gender Reveal
Wilmer Valderrama and his fiancée, Amanda Pacheco, knock their gender reveal party out of the ballpark with a thrilling skydiving event. They will welcome their first child together following their engagement in January 2020. 
Actor Wilmer Valderrama and his divemaster fiancée Amanda Pacheco treated friends and family to an exciting skydiving event at their home to reveal the gender of their baby. The couple announced their pregnancy last December.   
The "That '70s Show" actor first teased fans on his Instagram page an hour before the reveal, getting them to guess whether they were having a boy or girl, on January 14.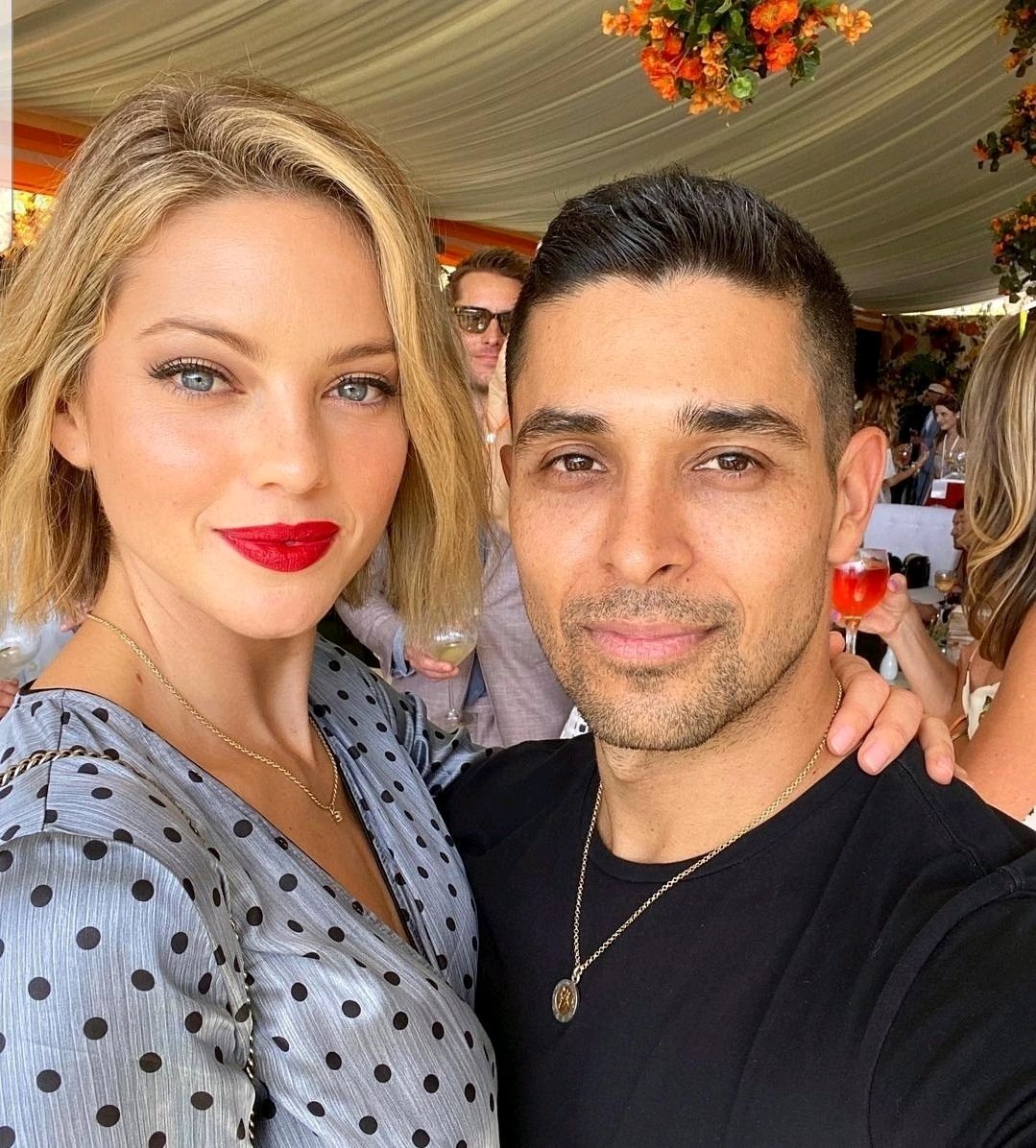 The reveal video began with scenes of friends and family being welcomed by the couple. With anticipation mounting, they were gathered outside to watch a skydiver jump out of a helicopter, who had attached a can to his ankle. Valderrama captioned it:
"A moment that will live in our hearts, the instant we found out that we were having a ______ !" 
As onlookers watched, a cloud of pink smoke exploded into the sky, confirming it was a girl. Valderrama, 40, and Pacheco, 30, embraced in hugs and kisses, as John Mayer's "Daughters" played in the background. 
An emotional Pacheco, who looked stunning in a white mermaid dress with frills on top, and lace detail at the bottom, thanked the NCIS star for giving her an unforgettable 30th birthday, adding he had changed her life. 
Demi Lovato revealed in April 2020 that there are no ill feelings between her and Valderrama.
Valderrama made certain to stick to COVID-19 protocol, saying they had all gathered outdoors, sanitized their home, and ensured all guests were tested before and after the event. He added they wouldn't host any more events anytime soon. 
The Florida native began dating the blond model in 2019 and put a ring on her finger on a beach in San Diego on New Year's Day 2020 after 8 months of dating. Speaking to ET two months before proposing, Valderrama said:
"In my career, and specifically in my personal life, I am very happy where I am at." 
Pacheco was equally happy, penning a beautiful letter to her late mom, mentioning she had faith in marriage – something that had previously terrified her – while her mom was still alive. She believed her mom knew Valderrama would walk into her life.
Before meeting the scubadiver, Valderrama was in a relationship with actress Mandy Moore (2000 -2002). He was also linked to Lindsay Lohan in 2004, with his longest relationship to date lasting 6 years with singer Demi Lovato.
Lovato revealed in April 2020 that there are no ill feelings between her and Valderrama. She congratulated him on his relationship with Pacheco, adding they no longer kept in touch.
Valderrama seems content with the life he has built for himself. He purchased a lot years ago and later on purchased his neighbor's house when it went on sale so that he could move his parents, his little sister, and fiancé to live with him on the property. 
This allowed Valderrama to stay connected to his loved ones throughout quarantine. He joked about the village he has built himself, which he has named Hacienda Valderrama.