Nick Carter & His Wife Lauren Announce Baby Number 3 Is on the Way after Several Miscarriages
Backstreet Boys member Nick Carter and his wife Lauren are expecting their third baby after suffering several heartbreaking miscarriages. The soon-to-be parents of three described the great news as a "shock."
Nick Carter and his wife Lauren, are about to be proud parents-of-three! The couple of six years shared the great news in an exclusive interview with Good Morning America, revealing that they did not incline a baby was on the way.
Lauren described the pregnancy as a "shock" as she had no idea she was expecting until she was five and a half months along well into her second trimester. The 37-year-old noted that her body felt normal, so she didn't suspect anything.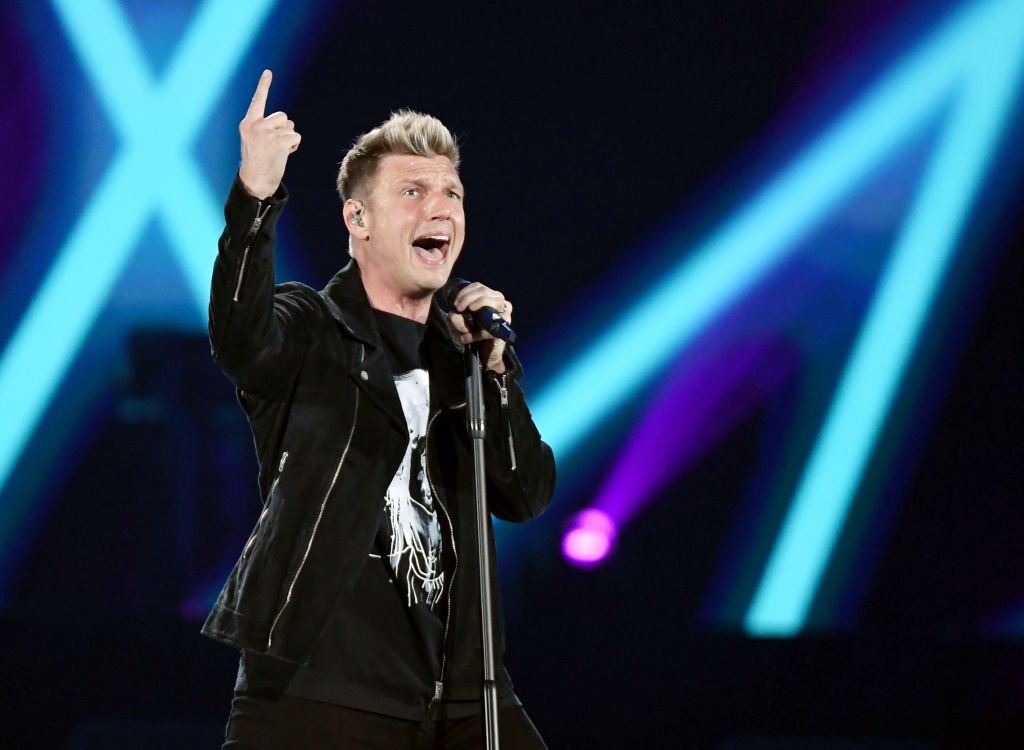 According to her, she was on her usual diet, exercising, and having a lot of energy. Also, her age and medical condition lessened her chances of getting pregnant to less than 1 percent, so nothing in the world prepared for the news.
The lovebirds— who are already parents to a 4-year-old son, Odin, and 1-year-old daughter, Saoirse— had suffered three heartbreaking miscarriages that led them to give up hope. They were making peace with being the parents of two kids.
However, the "I Heart Nick Carter" star felt something was out of place when she found it hard to sleep and suspected that something was wrong. On getting to the hospital, they met the shock of their lives. Lauren recalled:
"I didn't believe him… I mean, I'm not showing, there's no way. I said in the doctor's office as I was lying there, 'I'm dreaming! This is a dream.'"
Proud father Nick shared a heartwarming video of the ultrasound on Instagram, sharing the good news with his 1.6 million followers and letting them know that life is still sometimes filled with good surprises.
Amid the joy of an incoming new addition to their family, Nick and Lauren are cautious.
In another interview with People, Lauren expatiated on the feeling she had before her hospital visit. She confessed that she suspected it was a tumor. She added that weeks before, she and Nick were discussing using a surrogate.
In 2018, the couple opened up about a devastating miscarriage they experienced after losing a baby girl. She noted that it was heartbreaking as it was a second-term loss. She also praised model Chrissy Teigen for speaking about her experience.
Amid the joy of an incoming new addition to their family, Nick and Lauren are cautious and aware of the latter's high-risk condition. Nevertheless, they remain hopeful with the help of medical experts.
Last month, the Carter household experienced victory when Nick took the third position in Fox's "The Masked Singer" competition. The singer was hailed by his brood, with his son Odin sending out a special congratulatory message.